Database
A Light in the Garden
A Light in the Garden
Prerequisite:
Mirror, Mirror
Series Name:
Moria: Durin's Way
Start Zone:
Durin's Way
Start Area:
Jazargund
Start Location:
The Stone Hall
Start Mob:
Oxi
Repeat Time:
1d
Flags:
Repeatable, Solo
Items Rewarded:Reputation Increased:
700 Iron Garrison Miners
Cash Granted:
25

90

Exp Granted:
6484
Item Exp Granted:
4155
Quest Level:
53
Min Level:
48
Send a correction
Locations with maps:
Durin's Way
|
Durin's Way
Click here for more and bigger maps with filtering options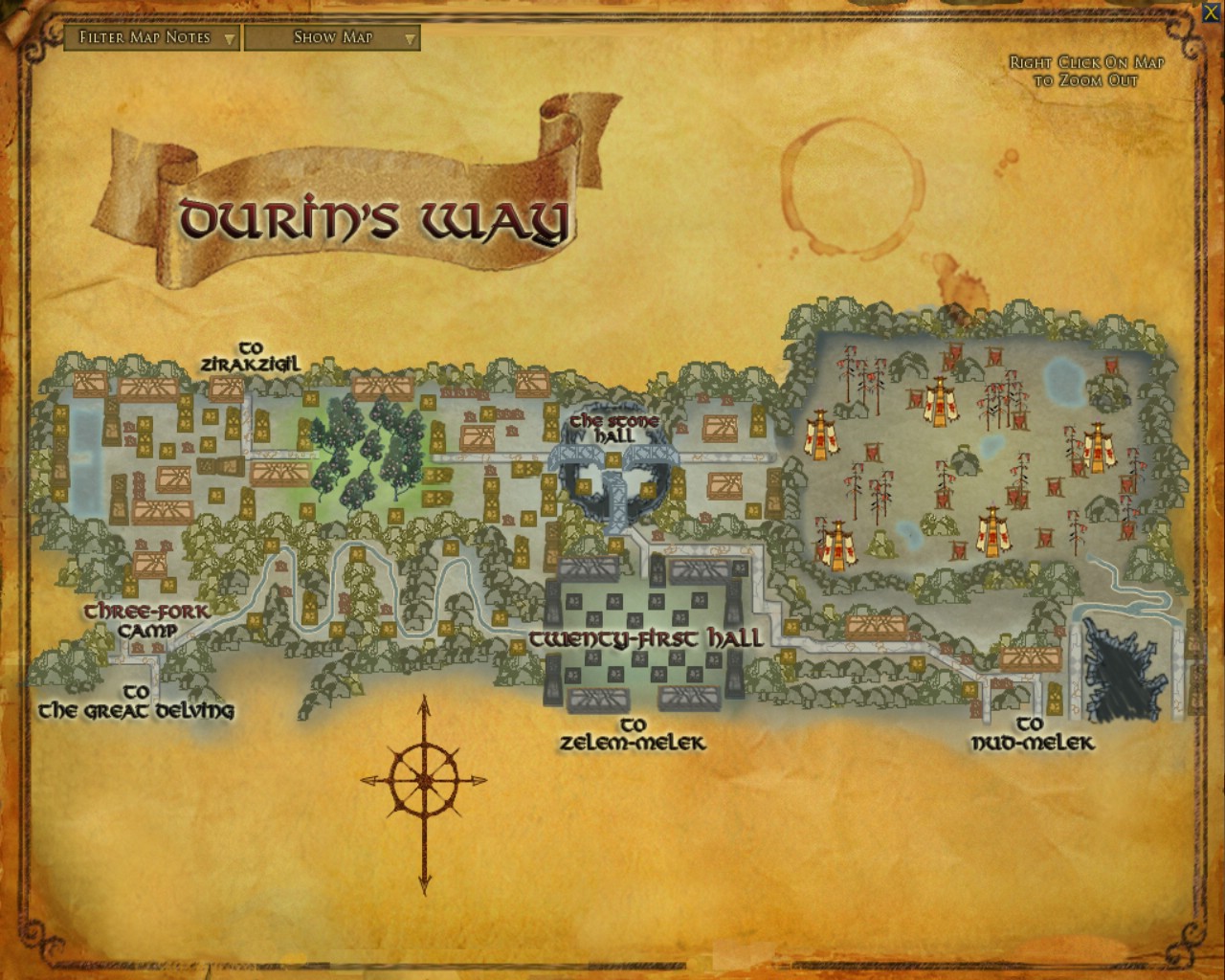 | | |
| --- | --- |
| | Oxi |
| | Jazargund |
| | Tharakh Bazan |
| | Moria-mirror |
Bestowal
"I fear the mirror in Tharakh Bazan has been rendered useless once more, name. It seems no matter how many times we re-align it, the creatures there insist on moving it out of position.

Ah well, there is no choice in the matter...it must be fixed. If you could go and adjust it, I would be grateful. Tharakh Bazan lies to the west of here.'
Background
The creatures in Tharakh Bazan keep tampering with the mirror there.
Objectives
Objective 1
Re-align the mirror
The mirror is in Tharakh Bazan, directly west of Jazargund in Durin's Way.

Oxi wants you to re-align the mirror in Tharakh Bazan. He believes the local creatures have knocked it out of alignment.

Objective 2
Talk to Oxi at Jazargund
Oxi is at Jazargund, east of Tharakh Bazan in Durin's Way.

Oxi will be pleased to hear the mirror has been re-aligned and is useful once more.
Notes
The mirror is in Tharakh Bazan at Location: 3.6S, 109.1W, it is under the tree in the center of all the other trees on the map.


This quest is required for the deed:
Reflections