Database
Epilogue -- Laerdan's Parcel
Epilogue -- Laerdan's Parcel
Prerequisite:
Book XV Chapter 12: One Hope Remains
Series Name:
Vol. 1, Book 15: Daughter of Strife
Start Zone:
Rivendell
Start Area:
Rivendell Valley
Start Location:
The Last Homely House
Start Mob:
Failloth
Flags:
Epic
Items Needed:Items Rewarded:Cash Granted:
10

22

Quest Level:
52
Min Level:
50
Send a correction
Locations with maps:
Rivendell
Click here for more and bigger maps with filtering options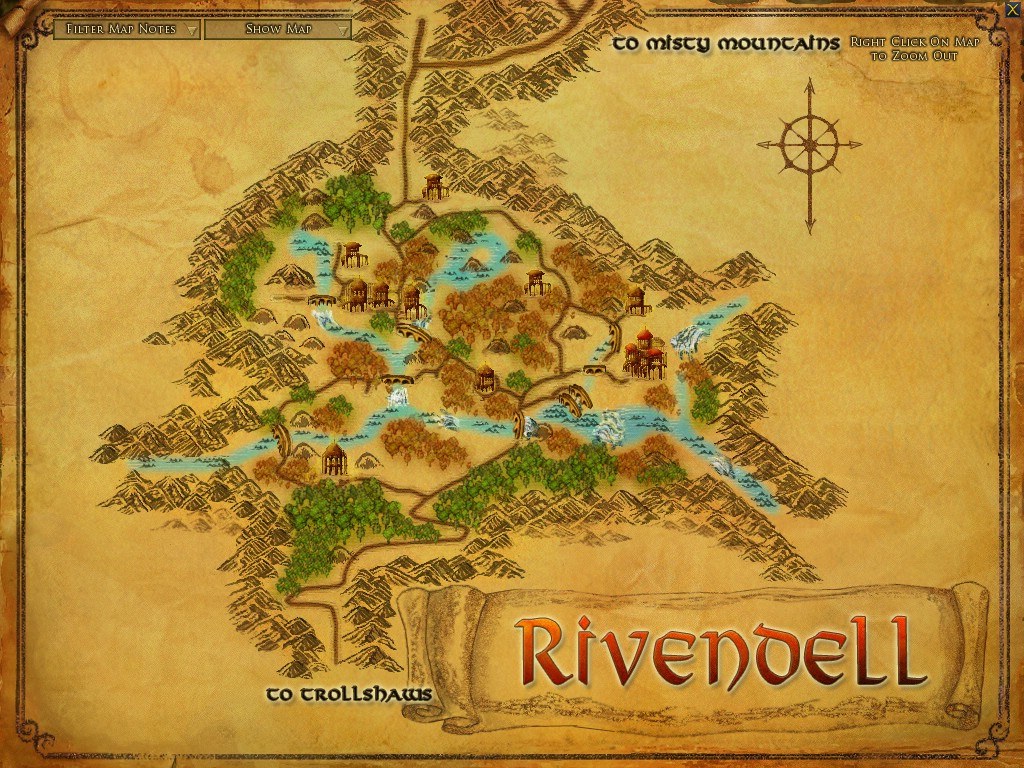 Bestowal
'While performing the sombre task of cleaning Laerdn;s chambers once and for all, I uncovered a note from Laerdan made out to you, Name, along with a parcel that he left behind. Master Elrond bade me hold these items in my keeping in hopes that you would return.'
Background
A parcel has been found addressed to you in Laerdan's old room.
Objectives
Objective 1
Read Laerdan's note
You should read Laerdan's note before opening the parcel he left for you.

You spoke to Failloth in Rivendell and learned that Laerdan has left a note and a parcel behind for you in his room.

Objective 2
Talk to Failloth
Failloth is in the courtyard of the Last Homely House, in Rivendell.

You have read Laerdan's note and should speak now to Failloth.
Notes