Database
Bounty: Goblin-tabards
Bounty: Goblin-tabards
Start Zone:
Lone-Lands
Start Area:
Annunlos
Start Location:
The Forsaken Inn
Start Mob:
Lieva Dourlily
Flags:
Repeatable
Items Needed:Items Rewarded:
Always Receive:
Select One of:
Reputation Increased:
700 The Eglain
Cash Granted:
8

50

Exp Granted:
1150
Quest Level:
23
Min Level:
18
Send a correction
Locations with maps:
Lone-Lands
Click here for more and bigger maps with filtering options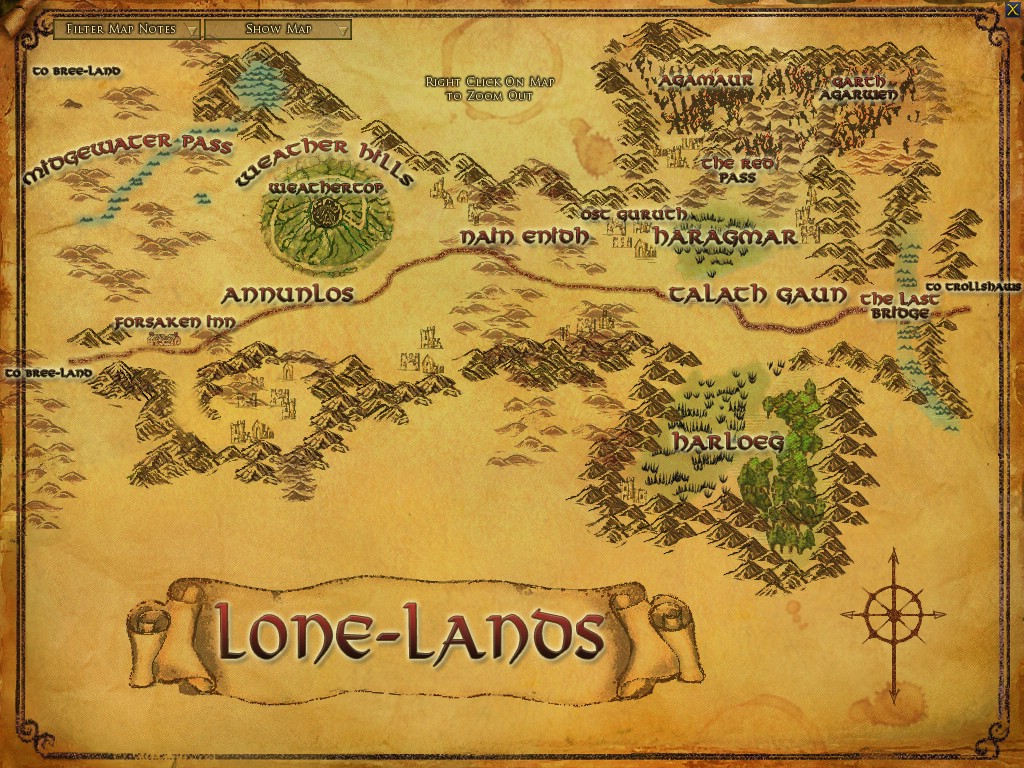 | | |
| --- | --- |
| | Lieva Dourlily |
| | Luz |
| | White Hand Guard |
| | White Hand Spear-thrower |
| | White Hand Thrasher |
| | Annunlos |
| | Minas Eriol |
| | The Weather Hills |
Bestowal
'I'm not just the server and maid here at The Forsaken Inn, I'm also a fair hand with needle and thread. At the moment, Anlaf has me making a special treat for the goblins of Annunlos.

'I've been trying to finish this terrible, little scarecrow for weeks, but there are none here willing to help me what I need to complete it. I have all the pieces I need except cloth from enough goblin-tabards to complete the scarecrow.
Background
Goblins in the ruins of Minas Eriol, southeast of The Forsaken Inn, cause a great deal of trouble for people at the inn. Lieva Dourlily is sewing a scarecrow intended to frighten away the goblins.
Objectives
Objective 1
Collect goblin-scabbards (0/10)
There are goblins in the ruins of Minas Eriol, to the south-east of the Forsaken Inn, and on the fields of Annunlos.

To finish her scarecrow, Lieva Dourlily requires some of the tabards worn by the goblins of Annunlos, but no one at the Forsaken Inn is brave enough to risk themselves to collect the cloth for her. She has asked you yo gather the tabards instead.

Objective 2
Bring goblin-tabards to Lieva Dourlily

Notes
NOTE: Bounty quests are repeatable quests, but have a finite number of completions. This quest can be completed three times.