Database
Litany of Defiance
Litany of Defiance
Locations with maps:
Nud-melek
|
Foundations of Stone
Click here for more and bigger maps with filtering options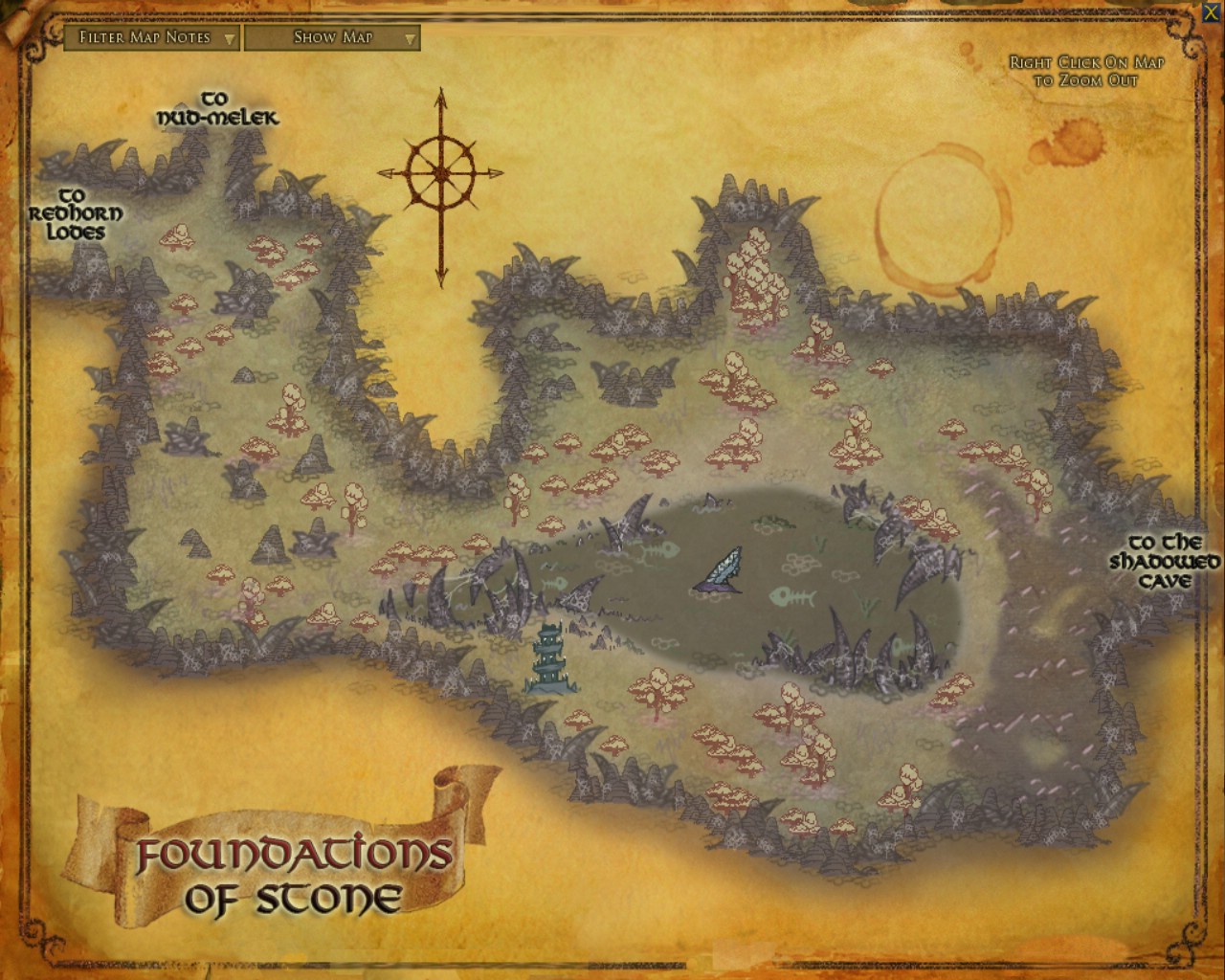 Bestowal
'You have done well indeed to come as far as you have on your journey as a Guardian, but I would be most curious to see how you perform in a well-matched situation. My friend Brestir, as strong a dwarf as any you'll meet nowadays, is waiting to match you in a duel.

'Travel to the Bridge of Khazad-dum and look there for Brestir. If you can best him in a fair duel, you will surely be surely be ready for my next task.

'My heart tells me that you are ready, but Brestir will return to me and perhaps have more to tell me. Forgive me for my lack of trust, but there are some things that must be proven beyond doubt before they are assumed.'
Background
Before continuing your learning, Dithrik would like to see you fare in a duel against the dwarf Brestir.
Objectives
Objective 1
Challenge Brestir to a duel at the Bridge of Khazad-dum
The Bridge of Khazad-dum, where Brestir can be found, is north of the Foundations of Stone and east of the Second Hall.

Dithrik has invited you to challenge his friend Brestir to a duel to see if you are prepared for the challenges ahead.

Objective 2
Defeat Brestir
The Bridge of Khazad-dum, where Brestir can be found, is north of the Foundations of Stone and east of the Second Hall.

Dithrik has invited you to challenge his friend Brestir to a duel to see if you are prepared for the challenges ahead.

Objective 3
Return to Dithrik in the Foundations of Stone
Return to Dithrik in the Foundations of Stone
Notes