ZAM encountered goblins, giants and much more on a tour of Against the Shadow
With The Hobbit releasing next week, all things Tolkien are on the public consciousness. That's all well and good in my opinion as I'm a bit of a Lord of the Rings nut.
When I was given the opportunity to take a run through some of the changes coming to Lord of the Rings Online (LOTRO) with some of the charming devs at Turbine, I gladly accepted the chance to go romping through Middle Earth.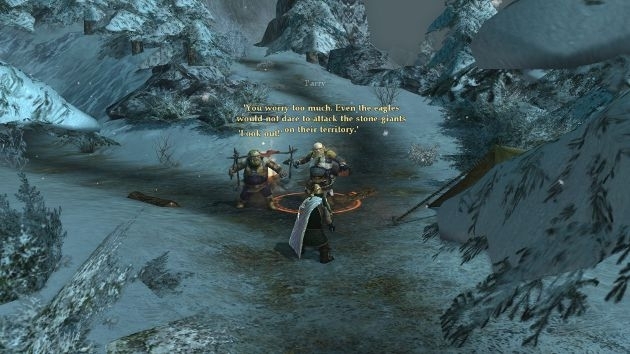 LOTRO Update 9: Against the Shadow features a raft of revamps to spruce up older content and make it more vital for a wider range of players. Moria has received a lot of attention, to make the leveling and adventuring experience smoother. The devs spoke of how unforgiving and bewildering Moria could be in the past, but the restructuring should make the area more enjoyable and accessible.
Scaling is another vital component in revitalizing previously released content. A number of instances, including the Barad Guldur raid, have been scaled up to 85 to make them relevant to high level players. The 12-man instance's popularity made it a reassessment priority for Turbine. Scaling the raid allows it to be visited by those who want to revisit their favorite instance while keeping it exciting.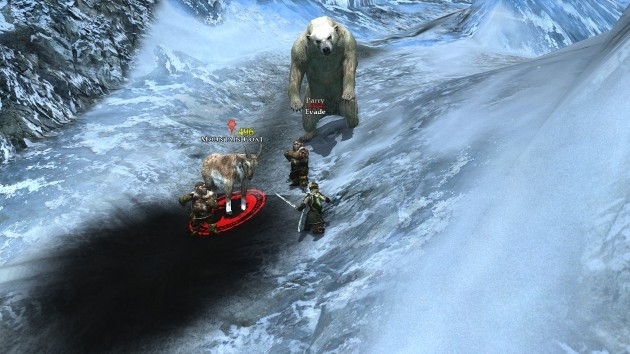 The main crux of the update is the inclusion of three new dungeons that scale from 20 to 85 to enjoy with your fellowship. I was fortunate enough to set my hairy feet in two of them.
Initially we headed to Iorbar's Peak, a snow encrusted trail leading high up into the Misty Mountains where a stone giant named Helf has taken the egg of the giant eagle Gwaihir – whose presence at the end of the instance is a real treat.
As you enter the instance Helf greets the party with the grace and charm you would expect: he starts throwing large boulders at you. While dodging the stone giant's flying greeting cards – large circles on the ground indicate where not to be – you are engaged by cantankerous dwarves and unhappy local wildlife. The rocks do damage to the NPCs too; so timing your kiting can lead to Helf and his compatriots inadvertently helping you on your way.