Database
Oatmeal Problems
Oatmeal Problems
Start Zone:
Lone-Lands
Start Area:
Nain Enidh
Start Location:
Ost Guruth
Start Mob:
Hana the Young
Cash Granted:
7

42

Exp Granted:
1288
Quest Level:
32
Min Level:
27
Send a correction
Locations with maps:
Evendim
|
Lone-Lands
Click here for more and bigger maps with filtering options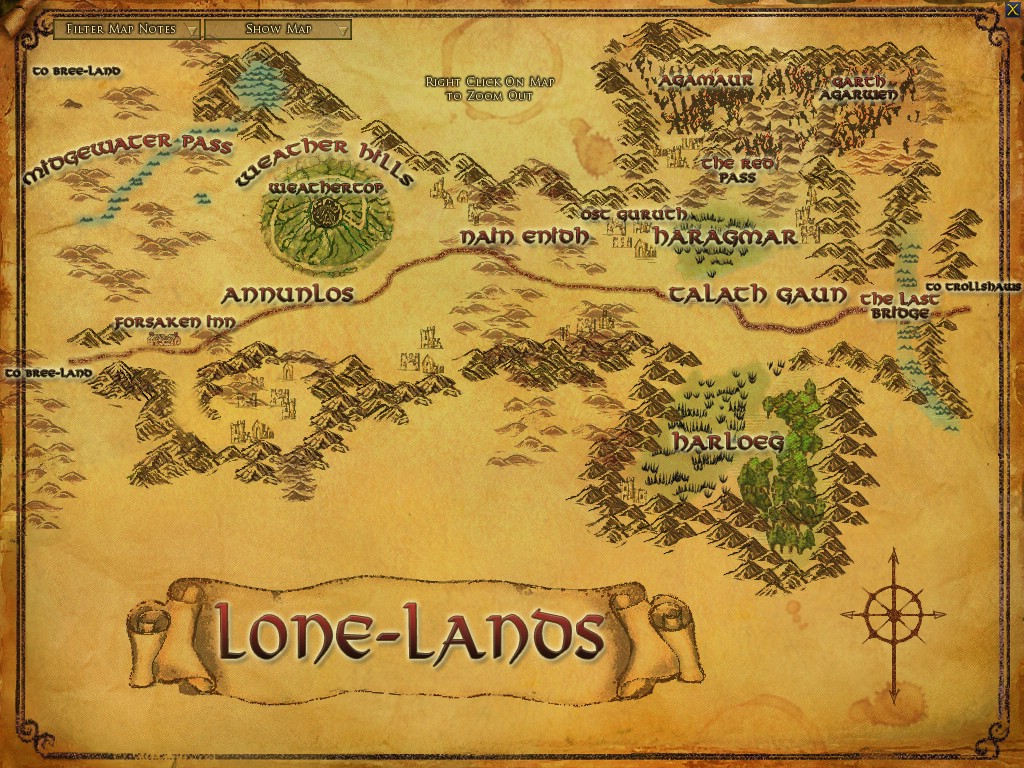 | | |
| --- | --- |
| | Anlaf the Forlorn |
| | Hana the Young |
| | Nain Enidh |
| | The Forsaken Inn |
Bestowal
'Greetings, traveller. I have a favour to ask of you, if you will listen.

'We are short on supplies, as always, and we rely in some measure on deliveries of food from The Forsaken Inn. If your travels being you back westward, could you speak to Anlaf in The Forsaken Inn about arranging a delivery of oatmeal to be sent to Ost Guruth?

'It would be a great help to us, Name.'
Background
Hana the Young wants a shipment of oatmeal sent to Ost Guruth from the Forsaken Inn; something has happened to the supply of oatmeal in recent days.
Objectives
Objective 1

Talk to Anlaf at The Forsaken Inn
Anlaf is at The Forsaken Inn, located in the Lone-lands along the Great East Road, between Bree and Ost Guruth.

Hana the Young has asked you to inquire at The Forsaken Inn about acquiring a shipment of oatmeal for Ost Guruth.

Objective 2
Talk to Nod Gardener in Oatbarton
The Bounder Nod Gardener lives in Oatbarton on the Border of the Shire, north of Brokenborings and across the Greenfields.

Anlaf the Forlorn of The Forsaken Inn has asked you to journey to Oatbaron to talk to Old Mugwort's cousin Nod Gardener. He has heard that there are problems on the northern boundary of the Shire that the Bounders have not been able to solve, and that shipment of oatmeal will not be possible until the trouble in Oatbarton has been resolved.
Notes
loc of Nod Gardener is 23.15S, 67.3W.