Database
The Errant Coinpurse
The Errant Coinpurse
Prerequisite:
Friendships Renewed
Leads To:
Into Bree
Leads To:
On to Staddle
Start Zone:
Bree-land
Start Area:
Staddle
Start Mob:
Lolo Wendingway
Quest Time:
30m
Flags:
Solo
Items Needed:Items Rewarded:Cash Granted:
90

Exp Granted:
395
Quest Level:
7
Min Level:
3
Send a correction
Locations with maps:
Bree-land
Click here for more and bigger maps with filtering options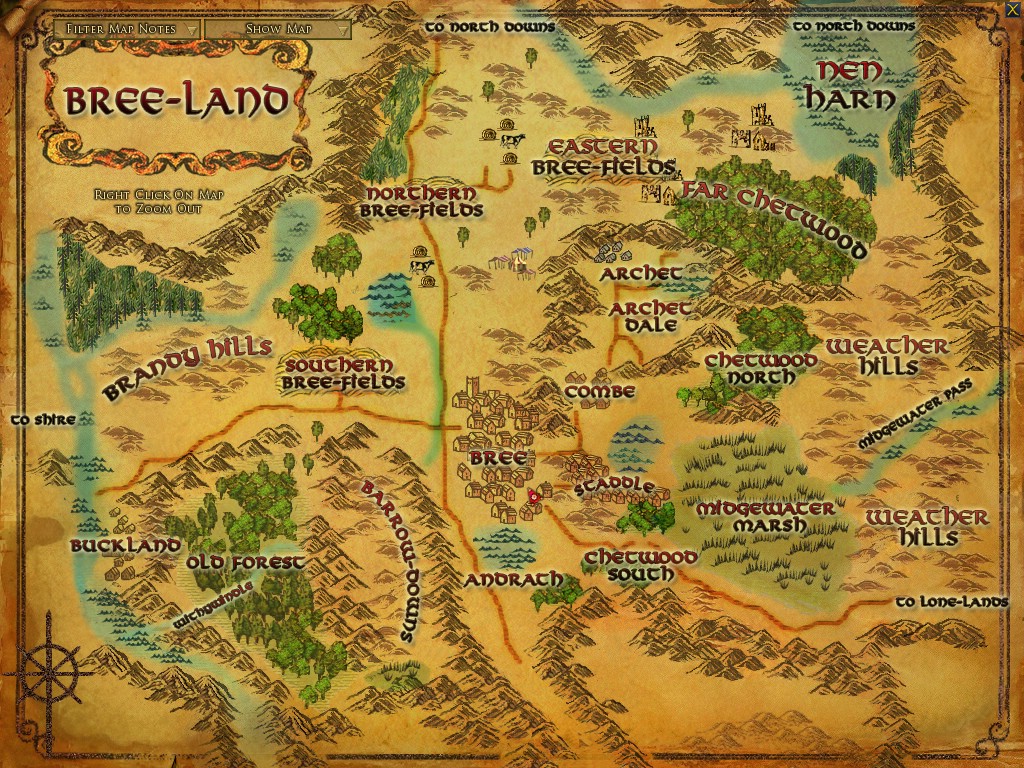 | | |
| --- | --- |
| | Dun Neeker-breeker |
| | Green Neeker-breeker |
| | Lolo Wendingway |
| | Marsh Neeker-breeker |
| | Neeker-breeker Burrower |
| | Midgewater Marshes |
Bestowal
'While I was trying to sell some of my wares to the farms east of Staddle, a Neekerbreeker got into my waggon here and made off with my pack! I expect it probably dragged it out to the Midgewater Marshes to eat my lunch.

'The problem is that my coinpurse was in that pack, which means I can't buy pipe-weed to trade to Burl. Worse, if I don't get it back within the next half an hour, I am sure to miss out on the good prices of pipe-weed down in Staddle!

'You've got to find the Neekerbreeker that stole my pack and bring it back to me in the next thirty minutes, Darqflame!'
Background
Lolo wants to resume Burl Beeman's profitable trade between Combe and Staddle, but a Neekerbreeker ran off with his pack and the coinpurse therein.
Objectives
Objective 1
Collect Lolo Wendingway's pack from the Neekerbreeker that stole it.

The Midgewater Marshes are east of Staddle. Lolo Wendingway is on the road between Combe and Staddle.

The Neekerbreeker that made off with Lolo Wendingway's pack dragged it into the Midgewater Marshes. You need to bring Lolo's pack back to him within a half an hour; otherwise, he will miss the good prices on Staddle pipe-weed.

Objective 2
Bring the pack to Lolo Wendingway


'My pack! You found it, and with time to spare, too! Take this as a token of my thanks, Darqflame.;
Notes
197 XP @ level 12

This is a timed quest, you have 30 minutes in which to complete it. You can kill any neeker-breeker within the marshes for this quest.