Database
Cave-claws In the Narrows
Cave-claws In the Narrows
Prerequisite:
Spiders of the Vale
Series Name:
The Southern Road
Leads To:
Goblins in the Valley
Start Zone:
Ered Luin
Start Area:
Rath Teraig
Start Location:
Northern Barricade
Start Mob:
Ingolfr
Cash Granted:
90

Quest Level:
11
Min Level:
8
Send a correction
Locations with maps:
Ered Luin
Click here for more and bigger maps with filtering options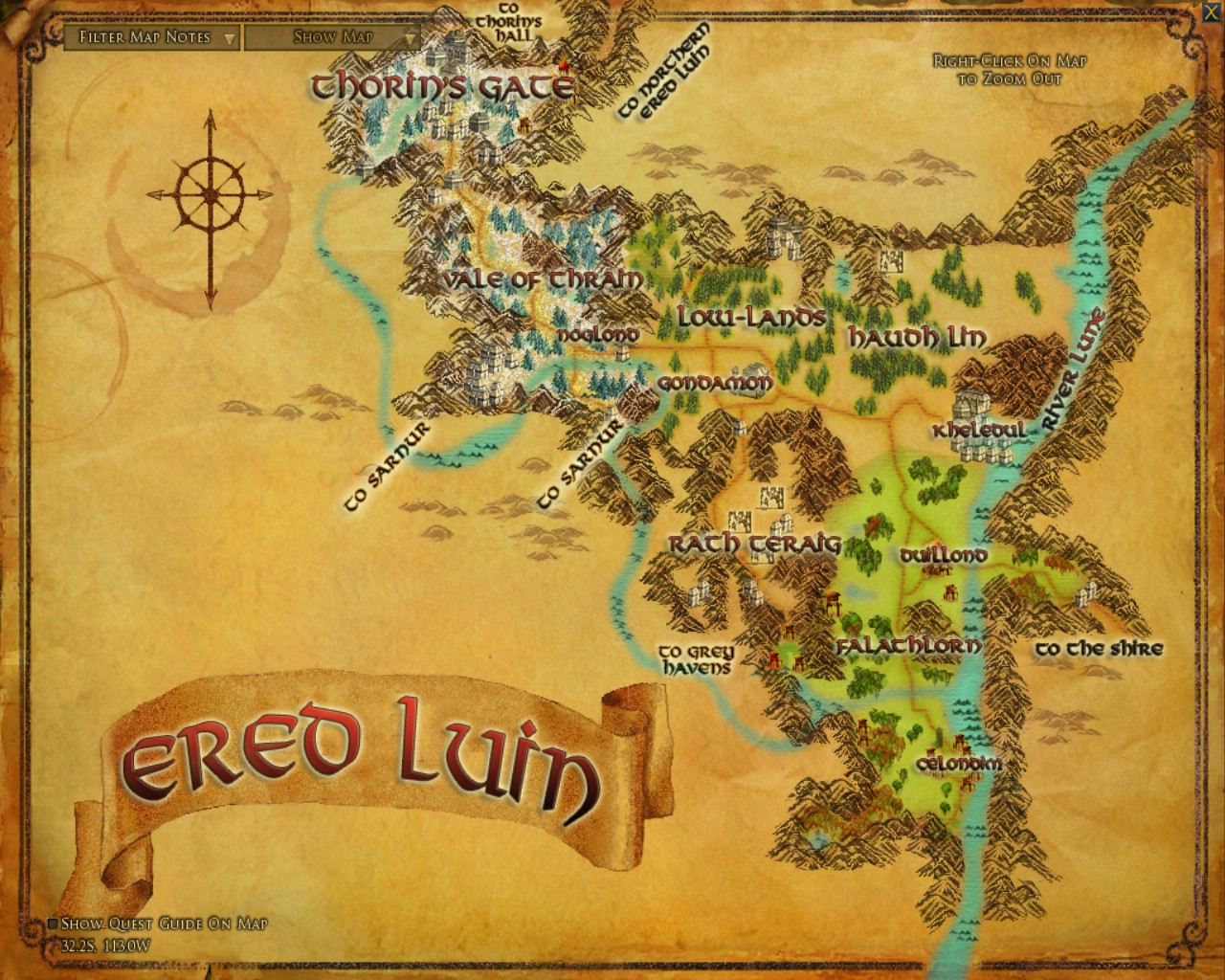 | | |
| --- | --- |
| | Foul Milkeye |
| | Ingolfr |
| | Milkeye Burrower |
Bestowal
'We need to keep our enemies penned within Rath Teraig as best we may. The number of goblins seems to grow each day, but our stout barricades have been enough to keep them at bay.

'However, those vile Milkeye Cave-claws have taken to creeping up and burrowing beneath the barricades in the deep of night and threaten to undermine the walls if we can't find a way to stop them.

'If you could hunt a number of the creatures down, it should serve to put a halt to their incessant digging and gain us time to repair any damage they've already done.'
Background
Ingolfr is concerned about the cave-claws burrowing beneath the barricades. Until recently, the barricades have been strong enough to withstand the goblin assaults, but the cave-claws have now weakened them.
Objectives
Objective 1
Defeat Milkeyes within Rath Teraig (0/9)