Database
Crafting: Nefi's New Setting
Crafting: Nefi's New Setting
Start Zone:
Thorin's Gate
Start Area:
Thorin's Gate
Start Mob:
Nefi Gemcutter
Flags:
Crafting
Items Needed:Items Rewarded:
Always Receive:
Select One of:
Cash Granted:
1

70

Quest Level:
10
Send a correction
Locations with maps:
Thorin's Gate
Click here for more and bigger maps with filtering options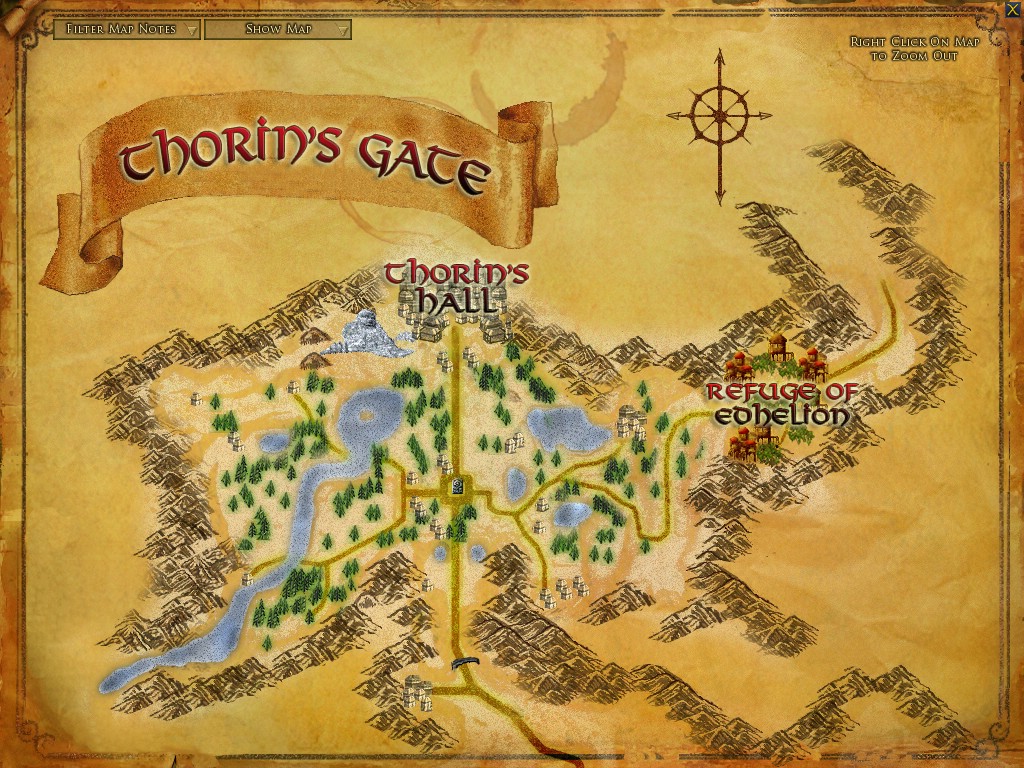 Bestowal
'I was a jeweller of no small skill some time ago, and though I have now put down my tools, the pieces I fashioned during my youth are still precious to me.

'It is thus with sadness that I report to you that one of the necklaces I crafted but a few years ago has lost its setting! It has been too long for me to fashion a replacement, but if you know a jeweller who could do so, I would appreciate it.

'Bring me an agate necklace, and I will pay you a fair sum. I have a few small items as well, including some leftover gemstones, with which I would be willing to part.'
Background
Nefi Gemcutter has broken the setting of a necklace he once fashioned, and desires a replacement.
Objectives
Objective 1
Collect an agate necklace

Objective 2
Bring the agate necklace to Nefi Gemcutter
Notes
I encountered Nefi Gemcutter on the road south of Frerin's Court in Ered Luin.