Hidden Gems
Locations with maps:
Angmar
Click here for more and bigger maps with filtering options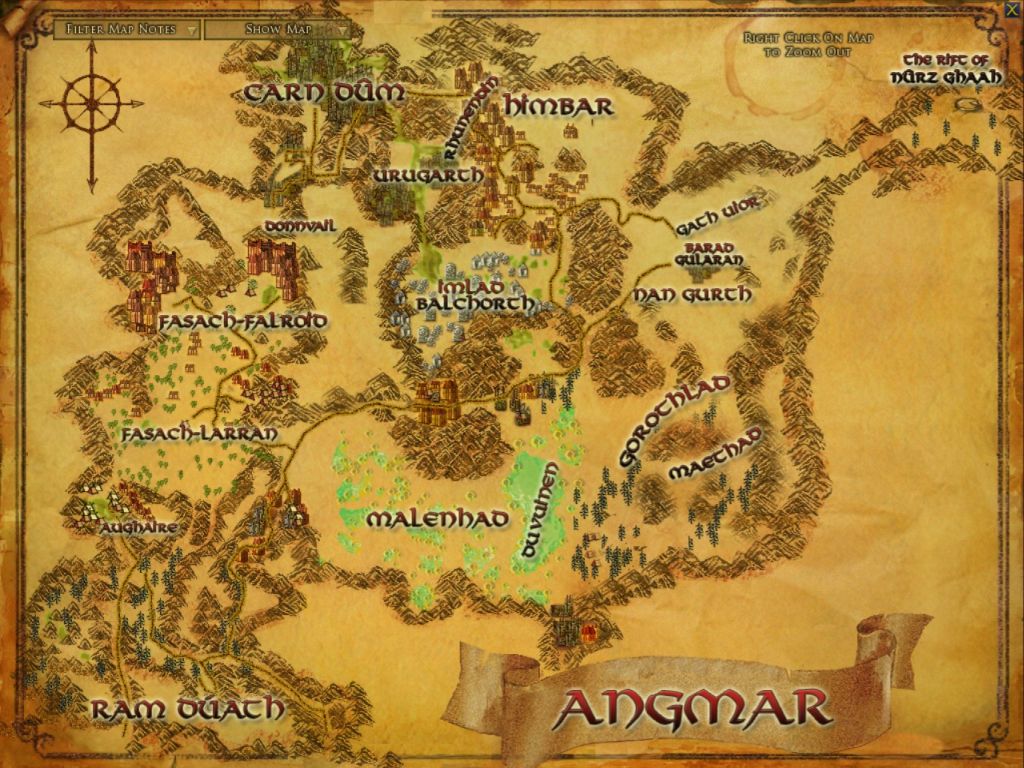 Bestowal
'You're a good sort, (your name), and I feel that I can trust you not to betray my confidence in another matter.
'When I was called back to Gabilshathûr for guard-duty, I did not have time to recover a hoard of gems I had mined within the canyons of Gorothlad. I left it a bit near to the cave-claw nests in southern Gorothlad, and the filthy creatures likely have it surrounded.
'Can you recover the gem-hoard for me? It does the cave-claws no good to have it, their love for shiny things notwithstanding; the Dwarves of Gabilshathûr will be able to put the gems to good use.'
Background
Bothwar has told you the location of a cache of gems he was unable to retrieve before he was assigned his current duty in Gabilshathûr.
Objectives
Objective 1
Find the gem-hoard
The gem-hoard is near the cave-claw nests within Dolroth in southern Gorothlad, north and east of Gabilshathûr.
The dwarf-miner Bothwar has asked you to retrieve a hoard of gems for him.
Notes
The location of the hoard is North of the Fane of the Seven Sentinels, at the cave claw ravine before the entrance to the drake hatchery.