Dark Vengeance
Prerequisite:
Crannog's Third Challenge
Leads To:
A Distant Uncle
Start Zone:
Angmar
Start Area:
Aughaire
Start Location:
Buth Luikh
Start Mob:
Eilig
Items Rewarded:Cash Granted:
36

40

Quest Level:
44
Send a correction
Locations with maps:
Angmar
|
Angmar
Click here for more and bigger maps with filtering options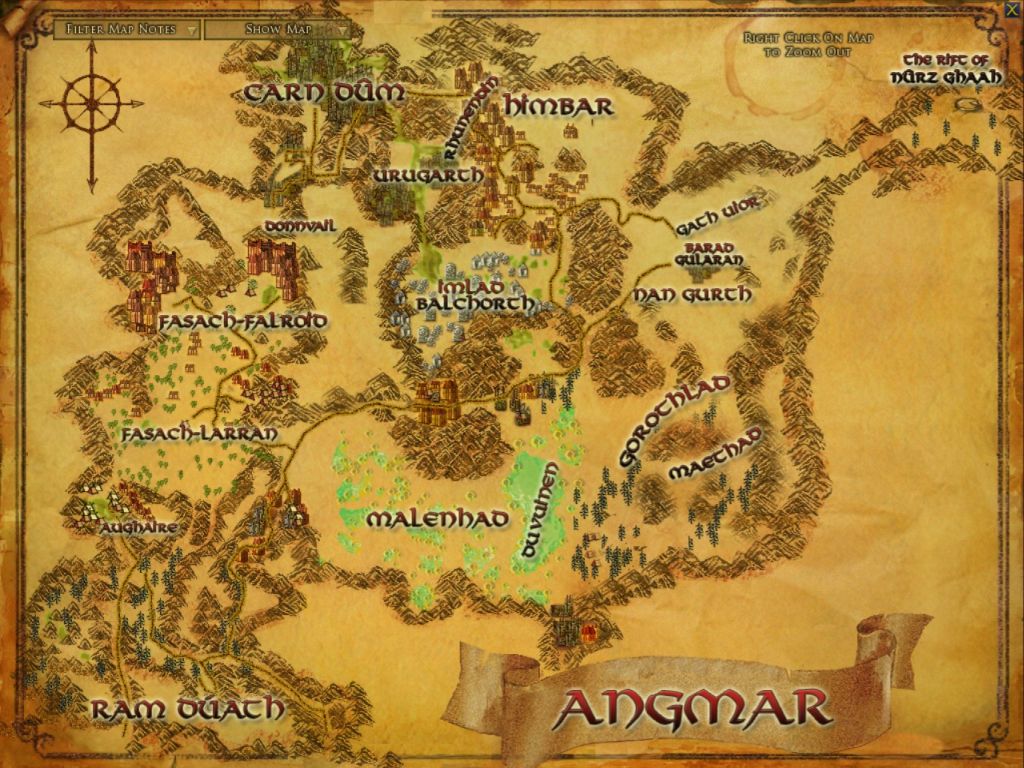 | | |
| --- | --- |
| | Chieftain Nulthauk |
| | Eilig |
| | War-Master Ranghash |
| | Aughaire |
| | Dun Covad |
Bestowal
'The Orc-chieftain Nulthauk is dead...so now it is Ranghâsh, the War-master of the Tarkrip, who must be slain.

'All that remains now is to cut the orcs off from their last vestiges of strength,and our vengeance will be complete.

Be warned however - Ranghâsh is not like the other orcs you have faced - his is of Uruk blood, and far stronger. You may need the help of fellows to overcome him!

The Tarkrip are just north of Tor Gailvin - seek out their cave there.'
Background
Eilig and his brothers Machar and Torquil are seeking vengeance against Orc-raiders who slew their kin.
Objectives
Objective 1
Defeat War-master Ranghash
or
Defeat Chieftain Nulthauk

Objective 2
Talk to Eilig