Database
A Gift for the Elf-maid
A Gift for the Elf-maid
Prerequisite:
Lilies in the Valley
Start Zone:
Trollshaws
Start Area:
Bruinen Gorges
Start Mob:
Arrod
Items Needed:Items Rewarded:
Always Receive:
Select One of:
Reputation Increased:
500 Elves of Rivendell
Cash Granted:
11

95

Exp Granted:
2040
Quest Level:
36
Min Level:
32
Send a correction
Locations with maps:
Trollshaws
Click here for more and bigger maps with filtering options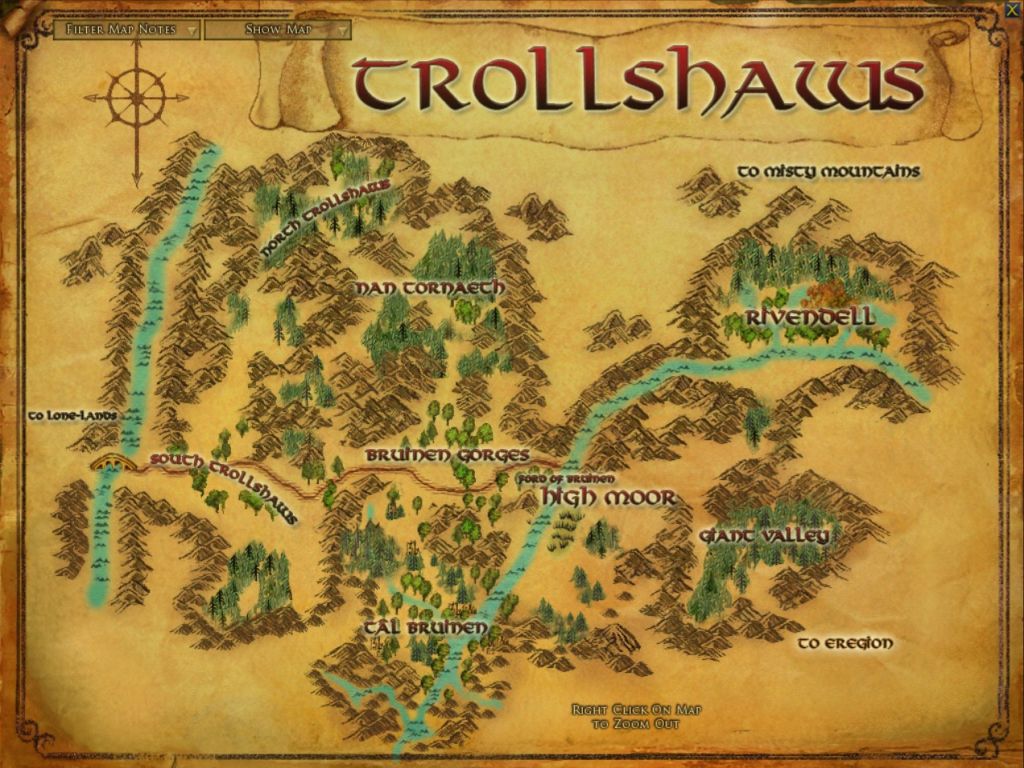 | | |
| --- | --- |
| | Arrod |
| | Narlinn |
| | Bruinen Gorges |
| | Thorenhad |
Bestowal
'There, I have finished the necklace, (Player). If you will bring this to Narlinn, I will be in your debt! You will find her at Thorenhad, the camp of the sons of Elrond located north-west of here, north of the bear dens.

'Narlinn believes that the maiden for whom I have been sighing is Faimir of Rivendell. She is lovely, and for a time I thought I loved her, but my time here in the wild has taught me that Narlinn is the one for whom my heart sings.

'Bring her this necklace with my fondest affection! I will stay here and continue my duties, though I will look forwards to rejoining Narlinn in peace when the dark times against which we must guard have passed.'
Background
Arrod has prepared a necklace for the Elf-maid Narlinn with whom he is smitten.
Objectives
Objective 1
Bring Arrod's necklace to Narlinn

Narlinn is at Thorenhad, the camp of the sons of Elrond located among the Bruinen Gorges, north of the bear dens.

Arrod has asked you to deliver the necklace to Narlinn, the Elf-maid who is the object of his devotion.

Objective 2
Bring Arrod's necklace back to Arrod

Arrod is at his vantage point high above the Bruinen Gorges, by an old set of ruins.

Narlinn has refused Arrod's gift and has sent you to return it to him.