Database
Chapter 5: The Last Refuge
Chapter 5: The Last Refuge
Prerequisite:
Chapter 4: The Key-Stone
Series Name:
Vol. 1, Book 5: The Last Refuge
Leads To:
Book V Tale: The Last Refuge
Leads To:
Chapter 6: In the Steps of Evil
Includes Quest:
Instance: The Last Refuge
Start Zone:
Misty Mountains
Start Area:
Western Bruinen Source
Start Location:
Gloin's Camp
Start Mob:
Gloin
Flags:
Epic, Fellowship
Items Rewarded:Cash Granted:
44

80

Quest Level:
43
Min Level:
38
Send a correction
Locations with maps:
Rivendell
Click here for more and bigger maps with filtering options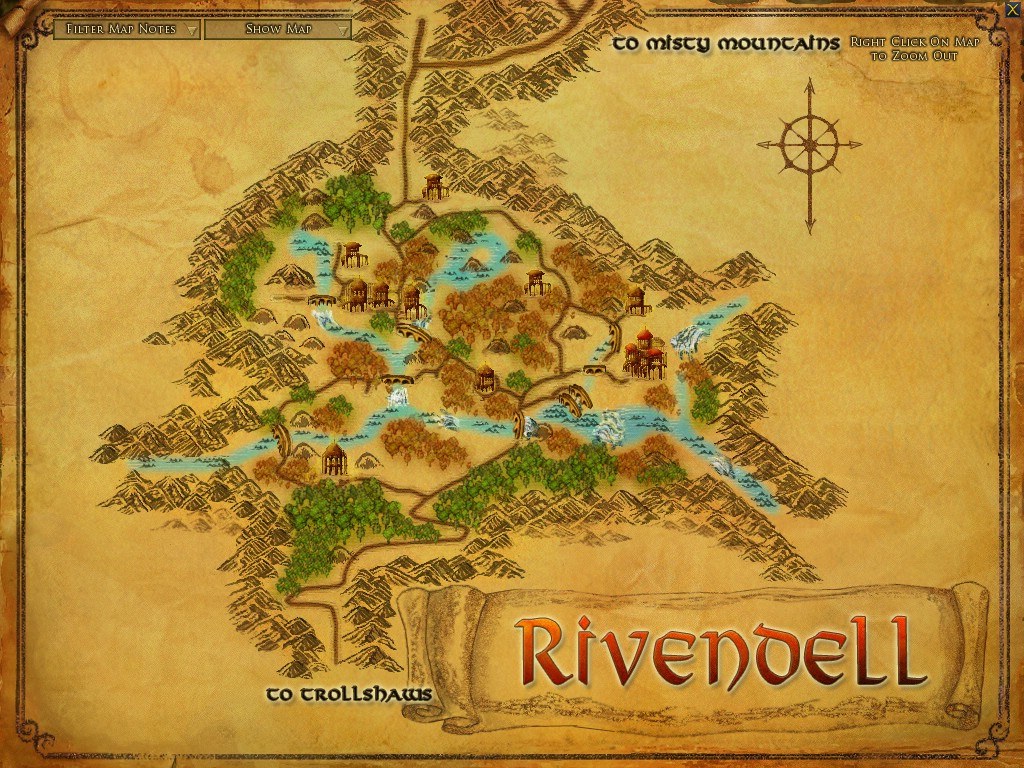 Objectives
Objective 1
Gimli is in Rivendell.

When you have gathered a fellowship, seek out Gimli, and he will accompany you to the dwarf-keep where the Mazgul and Skorgrim may be hiding.

Objective 2
Gloin's is at his camp north of Rivendell.

The Nazgul left the dwarf-keep, commanding Skorgrim to slay you. Fortunately, you were able to defeat Skorgrim, but a fell spirit emerged from his corpse and cursed the Longbeards before vanishing. You should tell Gloin all that has transpired.