On to Gondamon
Prerequisite:
Quenching a Thirst
Leads To:
Clear the Way
Start Zone:
Ered Luin
Start Area:
Noglond
Start Mob:
Geitir
Cash Granted:
90

Quest Level:
9
Send a correction
Locations with maps:
Ered Luin
Click here for more and bigger maps with filtering options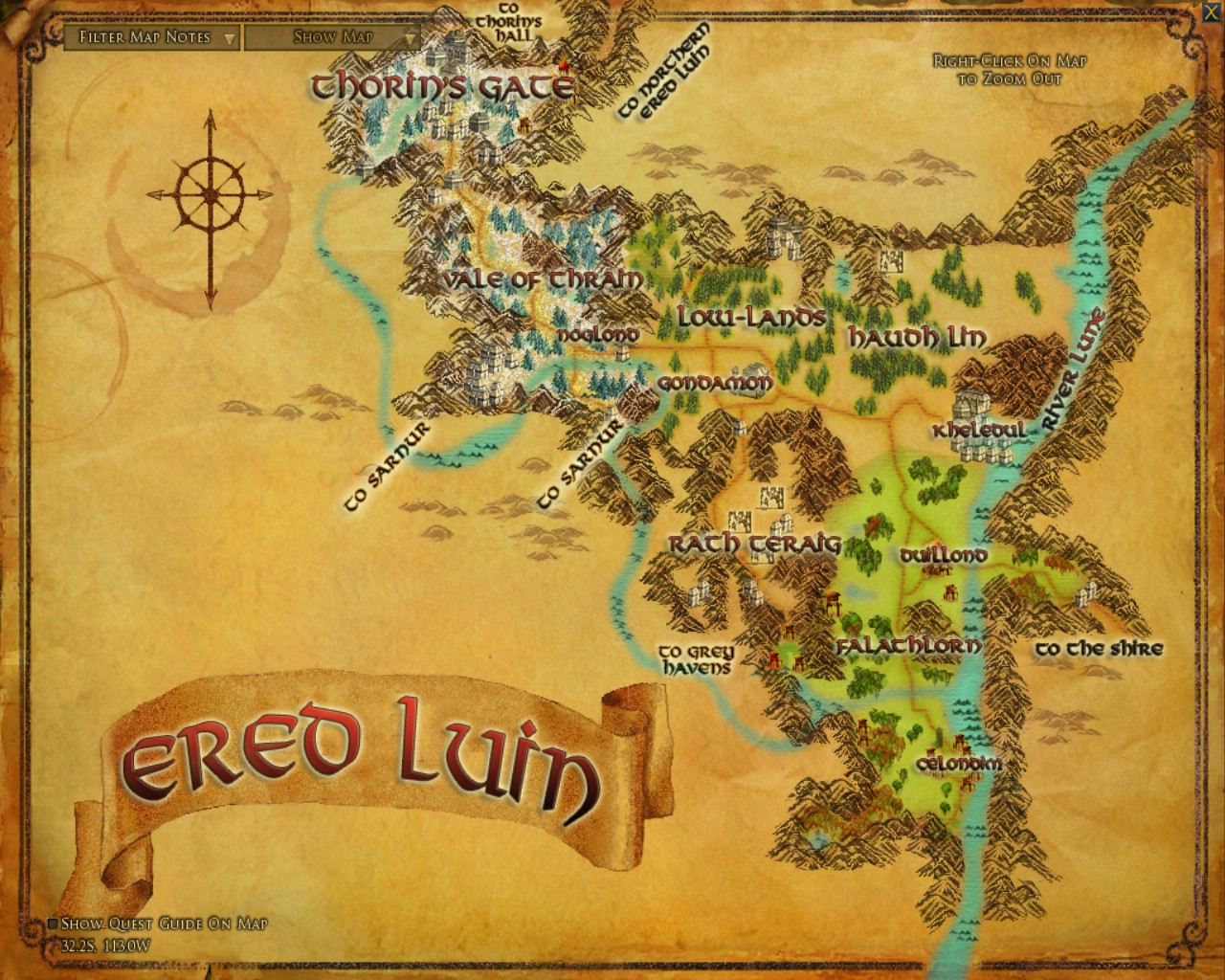 Bestowal
'This canal water is used down in Gondamon in the Low-lands as well as here in the Vale of Thráin. You should go down there and make sure they know we removed the blockage up here.

'Travel down the road to the east, then turn south at the first crossing and Gondamon will be right there. You will want to talk to old Otkell.

'Their cisterns must be nearly dry down there, what with the blockage as bad as it was!'
Background
With the thickets removed from the canal, hte waterflow has been restored to Nogland in the Vale of Thrain.
Objectives
Objective 1

Talk to Otkell

Otkell is in Gondamon, east down the road from Nogland, and South of the first crossing.

Geitir has asked you to inform Otkell in Gondamon about the restoration of the canal.