Neeker-friend
Start Zone:
Bree-land
Start Area:
Midgewater Marshes
Start Mob:
Roderick Neeker-friend
Items Rewarded:Cash Granted:
90

Quest Level:
9
Min Level:
10
Send a correction
Locations with maps:
Bree-land
Click here for more and bigger maps with filtering options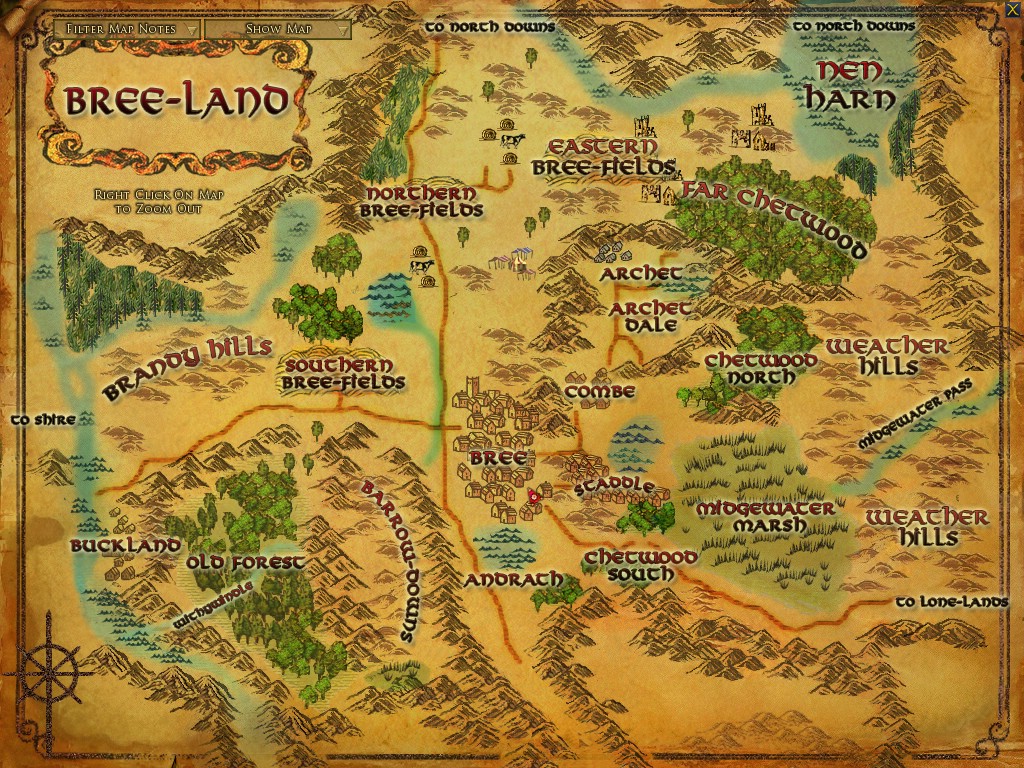 | | |
| --- | --- |
| | Roderick Neeker-friend |
| | Midgewater Marshes |
Bestowal
'Hello there! Enjoying a nice stroll through the Marshes? I don't meet too many folk that can stand the smell, or the bugs, or the damp, so it's always nice to meet a kindred spirit! Say hello, Sniken! Who's a good boy, then?'

The Neekerbreeker in the cage responds only with an angry clicking sound.

'That wasn't nice, Sniken. I don't know what's gotten into you.

'He might be hungry. In fact, he might be wanting his favourite food: sickle-fly wings. If you kill a few of the greater sickle-flies, you might find enough wings to satisfy Sniken. That might cheer him up!'
Background
Roderick Neeker-friend is worried about Sniken, his pet Neekerbreeker, and has asked for your help cheering him up.
Objectives
Objective 1

Collect Greater Sickle-fly wings (4)

Greater sickle-flies are found mainly in the southern Midgewater Marshes.

Roderick Neeker-friend asked you to collect wings from the sickle-flies found in the Midgewater Marshes to help feed his pet Neekerbreeker, Sniken.
Notes
Roderick and his Neeker-friend are located at: 32.5S, 43.5W