Database
Quality and Character
Quality and Character
Prerequisite:
Widow Froghorn's Pipe-weed
Leads To:
Farmer's Market
Start Zone:
Bree-land
Start Area:
Staddle
Start Mob:
Eldo Swatmidge
Cash Granted:
90

Quest Level:
9
Send a correction
Locations with maps:
Bree-land
Click here for more and bigger maps with filtering options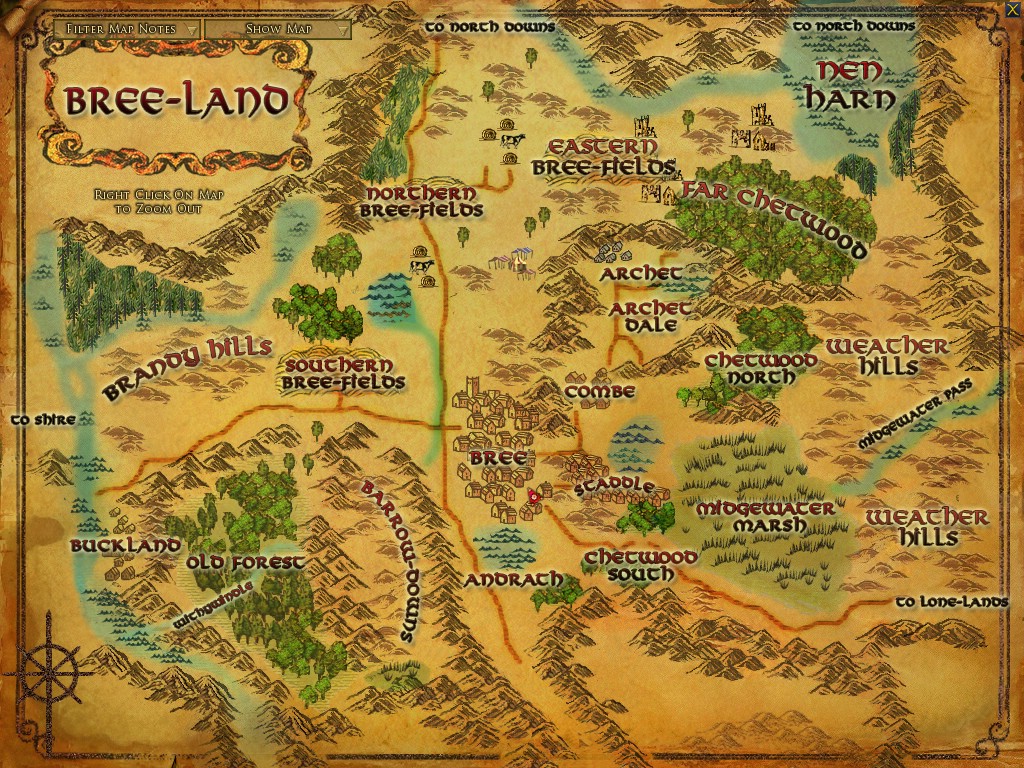 | | |
| --- | --- |
| | Asphodel Froghorn |
| | Eldo Swatmidge |
| | Foraging Brown-bear |
| | Chetwood South |
| | The Yellow Tree |
Bestowal
'Asphodel mentioned in her letter that there are bears wandering close and closer to her farm. Maybe this is a clue that she needs some help with them,

'Would you make your way into the woods south of her farm and drive the bears away? This might show her that I am willing to see to her safety and show her how caring I can be.

'When you're done, tell her!'

Background
Eldo Swatmidge is a successful farmer, but he is lonely. He has sought your help to woo his neighbour, the Widow Froghorn.
Objectives
Objective 1

Defeat Foraging Brown-bears (0/6)
I received 30 XP upon completion of this stage -- DF
There are bears south of the Widow Froghorn's farm.
Eldo wants to show Asphodel that he is willing to see her protection. He has asked you to drive the bears away from her farm.
Objective 2
Talk to Asphodel Froghorn
Asphodel Froghorn is at her farm
You have killed the bears as requested, so you should now speak to the Widow Froghorn.
'Sent you again, did he? That Eldo Swatmidge is certainly persistant. I'll give him that, at least.

'He's honest, too? I'm glad you shared that information, Darqflame, because it's certainly important. Or perhaps it isn't.

'Tell him that I appreciate the help around here, but my answer is still no.'

Objective 3
Talk to Edlo Swatmidge
Eldo Swatmidge's farm is up the road north and east of the Widow Froghorn's farm.
Asphodel Froghorn was pleased to learn that Eldo is both thoughtful and caring, but she still asked you to tell Eldo Swatmidge that her answer was still no.
'Still no...? She is fickle, to be sure, but she's the finest lady in Staddle.

'Well, regardless, I think you made another fine impression. You're doing wonderfully, Darqflame.'

Notes
418 XP @ level 12

AHHH, poor Eldo!!!