Database
Answering the Summons
Answering the Summons
Prerequisite:
Call of Honour
Series Name:
Rushgore
Leads To:
Constables and Robbers
Start Zone:
The Great River
Start Area:
The Rushgore
Start Mob:
Eowils
Flags:
Solo
Items Rewarded:
Always Receive:
Select One of:
Reputation Increased:
500 Riders of Stangard
Cash Granted:
33

60

Exp Granted:
10714
Item Exp Granted:
9277
Quest Level:
75
Min Level:
70
Send a correction
Locations with maps:
The Great River
Click here for more and bigger maps with filtering options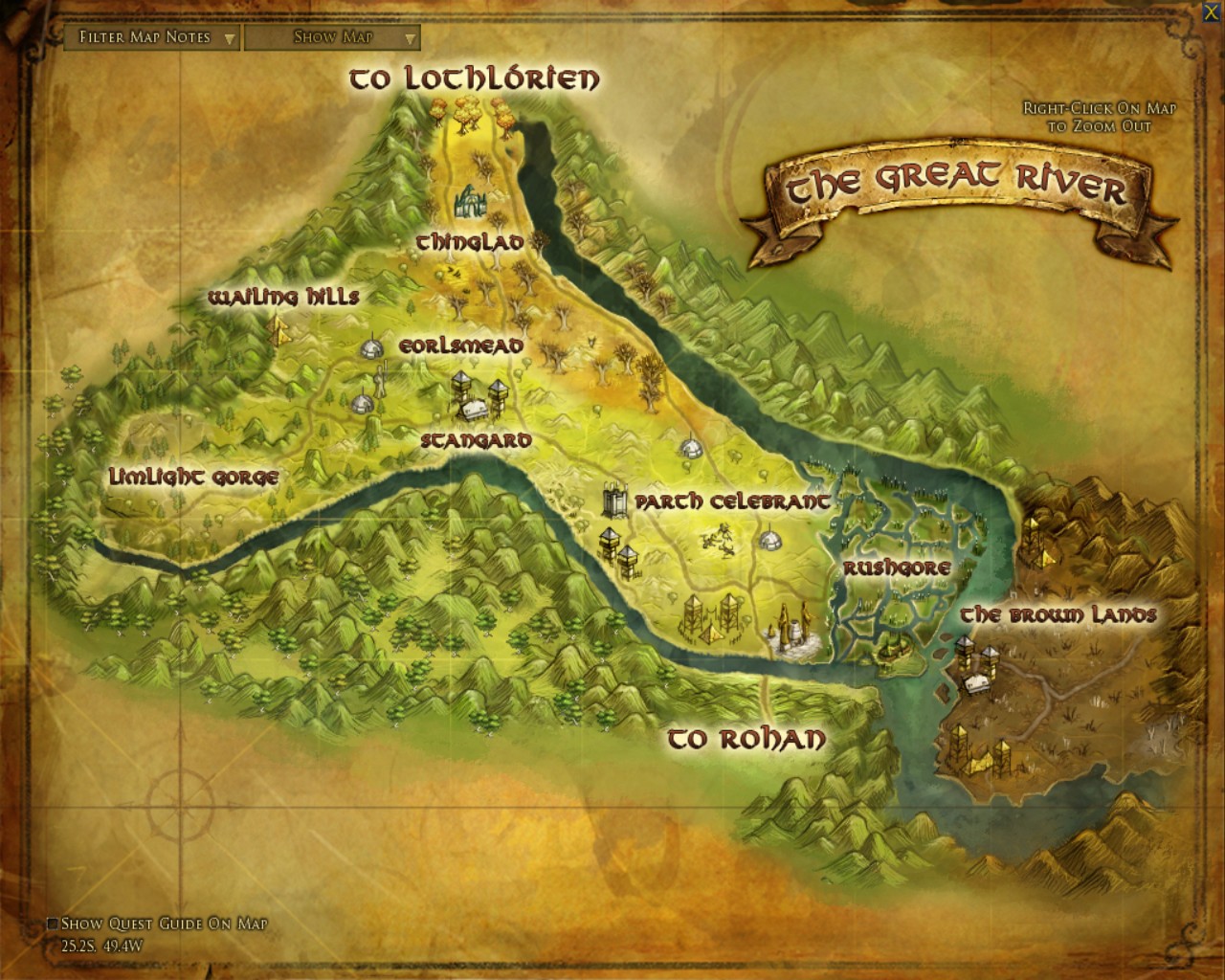 | | |
| --- | --- |
| | Brungwath |
| | Eowils |
| | Wynstan |
| | Aculf's Camp |
| | Atburg |
| | The Rushgore |
Bestowal
'Well done, Name! You say that this Breathingade you recover our relics to prove your honour and earn the allegiance of the Dead? You must return to the shade at once and let him know that you have fulfilled your oath and now require his!

'To be rid of the spirits from this place will be a relief, but to have them put our enemies to flight will be even greater a value!

'When you have done this, return to Wynstan...he will be encouraged by your news!'
Background
Eowilis knows that Wynstan will be encouraged by Brungwath's willingness to rejoin the battle against the Enemy.
Objectives
Objective 1
Brungwath awaits your return at Atburg, south-east of Aculf's camp in the Rushgore.

Eowils instructed you to return to Brungwath and assure him that you fulfilled your oath to him.

Objective 2
Wynstan is at Aculf's camp in the Rushgore, north-west of Atburg.

Eowils instructed you to return to Wynstan with the news that Brungwath has pledged his allegiance to you.
Notes