Database
The Thane of Langhold
The Thane of Langhold
Prerequisite:
The Wold
Series Name:
The North Wold
Leads To:
Salamanders Hate Fire
Leads To:
Slithering Too Near
Start Zone:
The Wold
Start Area:
Langhold
Start Location:
Mead Hall of Langhold
Start Mob:
Thane Utred
Flags:
Solo
Items Rewarded:Reputation Increased:
500 Men of the Wold
Cash Granted:
33

95

Exp Granted:
9315
Item Exp Granted:
5602
Quest Level:
76
Min Level:
71
Send a correction
Locations with maps:
The Wold
Click here for more and bigger maps with filtering options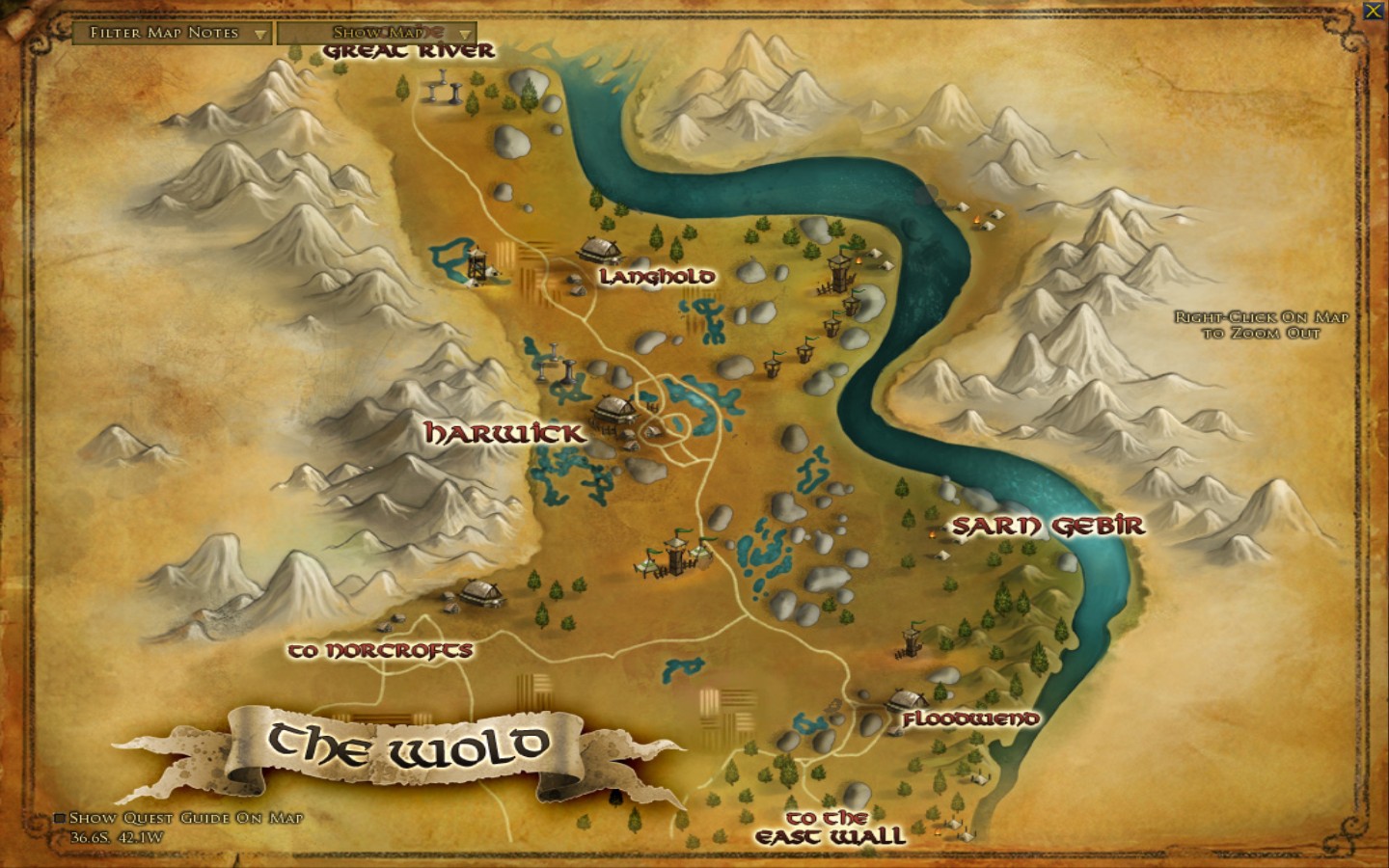 | | |
| --- | --- |
| | Cillan |
| | Higbold |
| | Thane Utred |
| | Langhold |
| | Goblet of Mead |
| | Plate of Food |
Bestowal
'My wife, Cillan, has a better temperament for welcoming guests to Langhold than I. I would sooner bid you to go find your own food, but my dear wife upholds the customs of Rohan. She has grace, despite agreeing to tolerate my bad behaviour for so many long years!

'Cillan will give you the welcome you deserve as an honoured guest of our city, Name.'
Background
Utred, the Thane of Langhold, has invited you to eat and drink in his hall, a mark of welcome to guests of his city.
Objectives
Objective 1
Cillan, wife of the Thane, can be found in the Mead Hall of Langhold.

You should speak with Cillan to receive a formal Rohirrim welcome.

Objective 2
Drink the mead of Langhold

Eat the bread of Langhold
You have been offered food and drink by the kind wife of Thane Utred.

You should pledge your goodwill to the folk of Langhold by partaking of their mead and bread.

Objective 3
Cillan stands in the Mead Hall of Langhold.

You should bow to Cillan to thank her or her kindness and her greeting.

This quest requires emotes. You must select the intended target and perform the emote.

Objective 4
Thane Utred is in the Mead Hall of Langhold.

You should return to the Thane now that you have received the proper welcome of his house.

Objective 5
Now that you have received the welcome of Thane Utred, you should venture out into Langhold to find something to do.

Surely some of the townsfolk or guards could use some help from a seasoned traveller such as yourself.