Database
Session -- Trollshaws
Session -- Trollshaws
Locations with maps:
Trollshaws
|
Bree-land
Click here for more and bigger maps with filtering options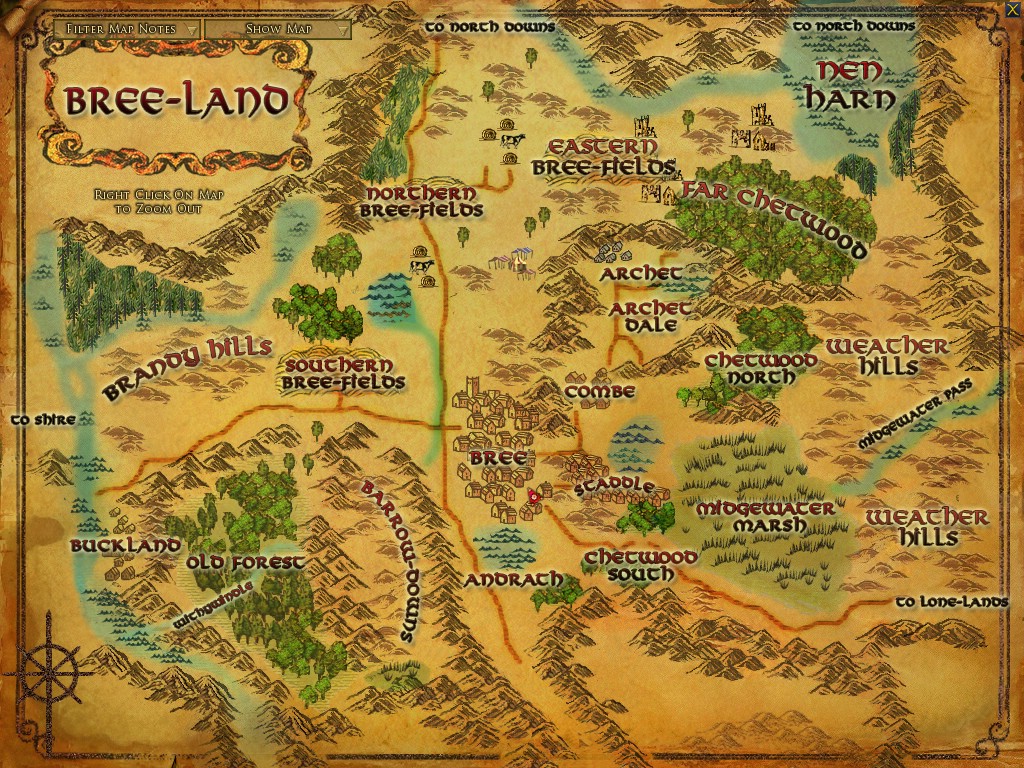 | | |
| --- | --- |
| | Horse (Quest Giver) |
| | The Horsefields |
Bestowal
Background
Your nostrils flare at a scent of evil on the air. You feel compelled to find the source, excited to face whatever it is you discover...
Objectives
Objective 1
You are drawn to a source of evil detected in the Trollshaws by your keen senses.

Objective 2
Destroy a scrap of black armour

Destroy a scrap of black cloth
Trophies of the evil steed can be found in the area where it met its death.

Objective 3
The trophies left behind by the fallen black steed and its rider have been destroyed.

With your rage satisfied, curiosity has crept in. What could have killed this steed and where was its rider going.

Objective 4
A powerful force left a mysterious energy about the black steed's corpse, like a receeding wave would leave small pools of water to linger in the sand.

The black steed did not make it far after suffering an injury so great. The source of such power must exist somewhere in the Trollshaws.
Notes
???



During this instance, the player is playing The Descendant