Proof of Trust
Locations with maps:
Bree-land
Click here for more and bigger maps with filtering options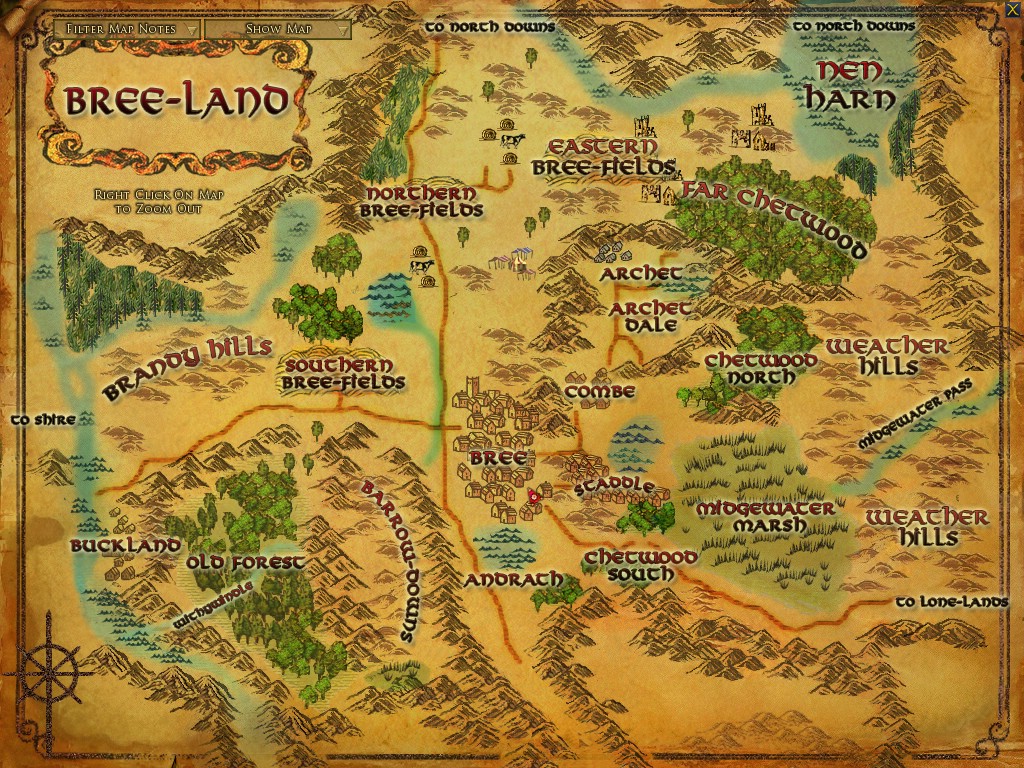 | | |
| --- | --- |
| | Combe Stable-helper |
| | Eogar, son of Hadorgar |
| | Combe |
| | Hengstacer Farm |
Bestowal
'The stable-master has put new horseshoes on the horse, but we need the stall back to house Combe's travel-mounts. It's time to take the new horse to Hengstacer Farm in the Horsefields of Bree.

'Last time Eogar was here, he left behind an old saddle, and I've been meaning to return it. This seemed like a good opportunity for taking care of two tasks at once, so I tried to fit the saddle on this horse, but he almost killed me in the process. It appears this horse is not ready to be ridden.

'Could you take this saddle to Eogar at the horse-farm and let him know the horse will be heading there soon?'
Background
You have done a great deal to help the horse settle into Combe, but it is time for the him to prepare for the next step in his journey.
Objectives
Objective 1
Eogar may be found at Hengstacer Farm in the Horsefields of Bree, a bit north of Bree-town.
Notes