Database
How the Shire Shoos Shrews
How the Shire Shoos Shrews
Locations with maps:
The Shire
|
Ered Luin
Click here for more and bigger maps with filtering options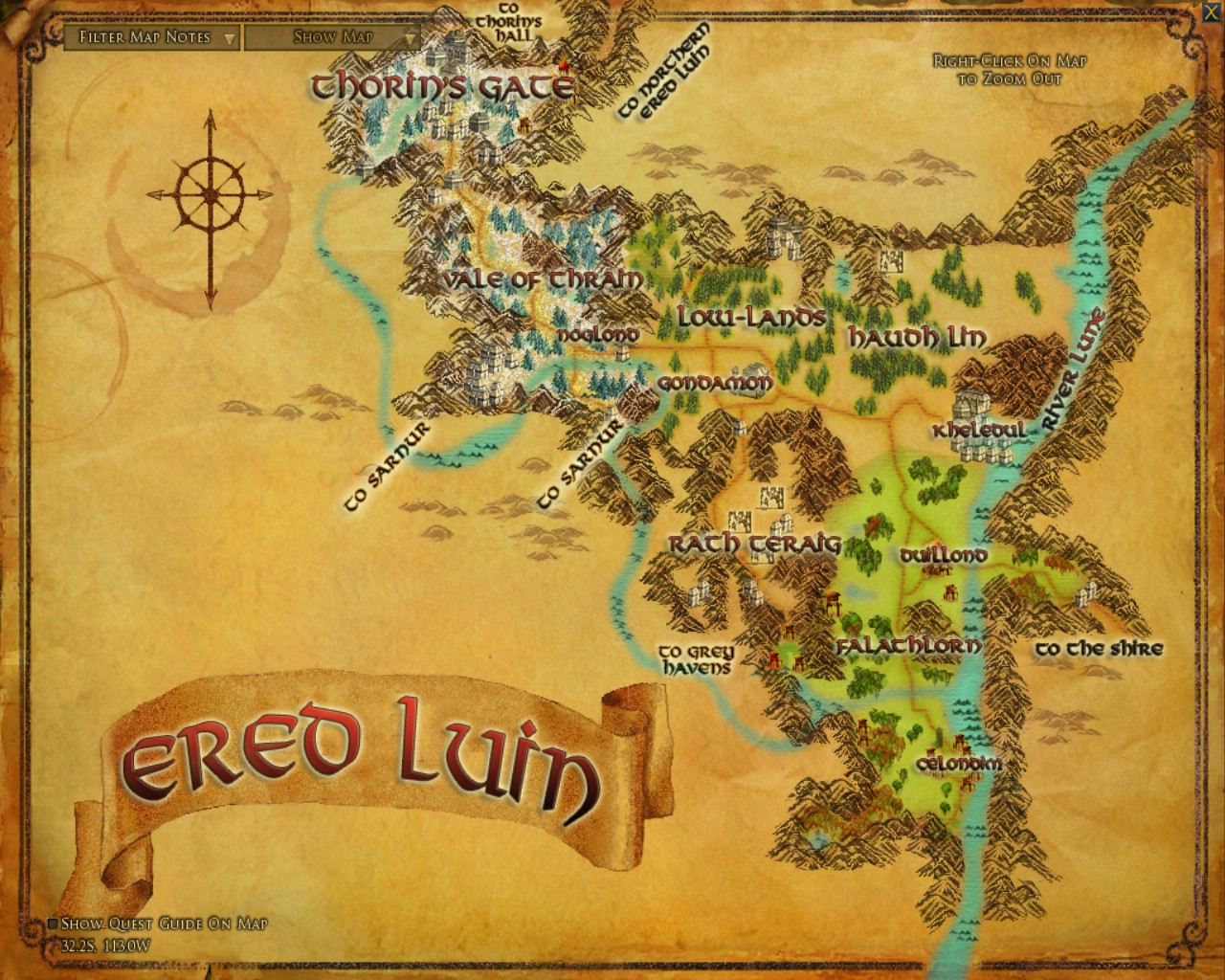 Bestowal
'Well, I never thought I'd see the day when we hobbits would have these graceful old Elves beat, but it seems this is just such a day! This will make a grand story at the Ivy Bush.

'As you can imagine, we have many farms and gardens in the Shire, and naturally we have shrews to pester us as well. But I guarantee you that even the simplest hobbit has more wisdom in dealing with shrews than all these Elves combined!

'Don't believe me? Go talk to the farmers around Hobbiton and Michel Delving! See what happens when shrews dare to pester them! Then you can come back and tell these poor hapless Elves what you've learned.'
Background
The Elves of Duillond have been told that the farmers of the Shire have infinitely more wisdom when it comes to dealing with garden pests.
Objectives
Objective 1
The Elf Maengamiel can be found in the Garden of Duillond, watching helplessly over the shrew-ridden field.

You should tell Maengamiel about Bodo Burrows' proposition.

Objective 2
Speak with Nibs Cotton at the Cotton Farm in Bywater

Speak with Wald Sandson at Sandson's Farm

Speak with Gaffer in Hobbiton
Nibs Cotton is at the Cotton's farm in Bywater, while Wald Sandson at Sandson's Farm near Michel Delving. The Gaffer Hamfast Gamgee is in Hobbiton, of course.

Objective 3
Maengamiel is in the Festival Garden in Duillond, watching over the shrew chaos.

You should tell Maengamiel what you learned from the three hobbit gardeners.