Database
Boot Demand, Boot Supply (Daily)
Boot Demand, Boot Supply (Daily)
Locations with maps:
Ered Luin
Click here for more and bigger maps with filtering options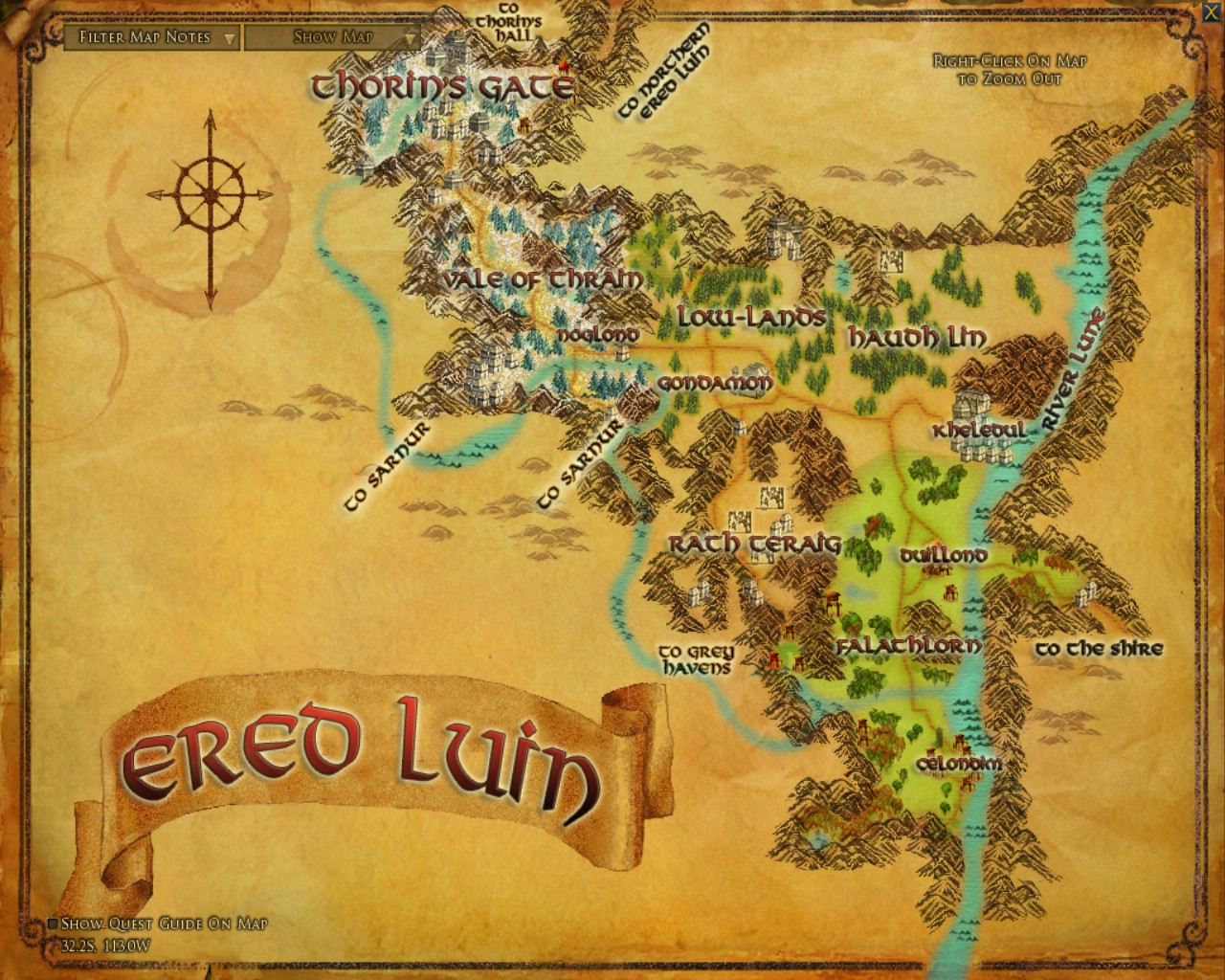 | | |
| --- | --- |
| | Deluraw |
| | Santmereth |
| | Duillond |
| | Cherry Wood Branch |
| | Elf-made Twine |
| | Flax |
Bestowal
'Once again, the boot shipment is late, and I'm certain Deluraw is having problems with his supply. Can you remember the things he needed to collect in order to keep the boots coming.

'If you could go out and collect Deluraw's goods, it would be much appreciated, Name. Please return to me when you're done so that I know when I can be expecting the boot delivery.'
Background
The Shrew-stomping event is ever running out of its special non-harming boots to repel shrews from the Festival Garden of Duillond.
Objectives
Objective 1
Collect flax plants (0/4)

Collect cherry-wood branches (0/4)

Collect twine (0/4)
The supplies for Deluraw's boots can be found in Duillond and Celondim. Twine is at the docks of Celondim's harbour, branches can be found beneath the flowering trees if Duillond's fields, and flax plants can be picked along the road connecting the two Elven towns.

You should collect Deluraw's ingredients and bring them to him to ensure a speedy delivery of Shrew-stomping boots.

Objective 2
Deluraw can be found in Duillond, near the cooking area.

You should bring the boot-supplies to Deluraw, the boot-maker for the Festival.

Objective 3
Santmereth can be found in the Festival Garden of Duillond.

You should tell Santmereth that the boot shipment is in better shape now that you've lended a hand to the Boot-maker.