A Gentle Weapon
Locations with maps:
Ered Luin
Click here for more and bigger maps with filtering options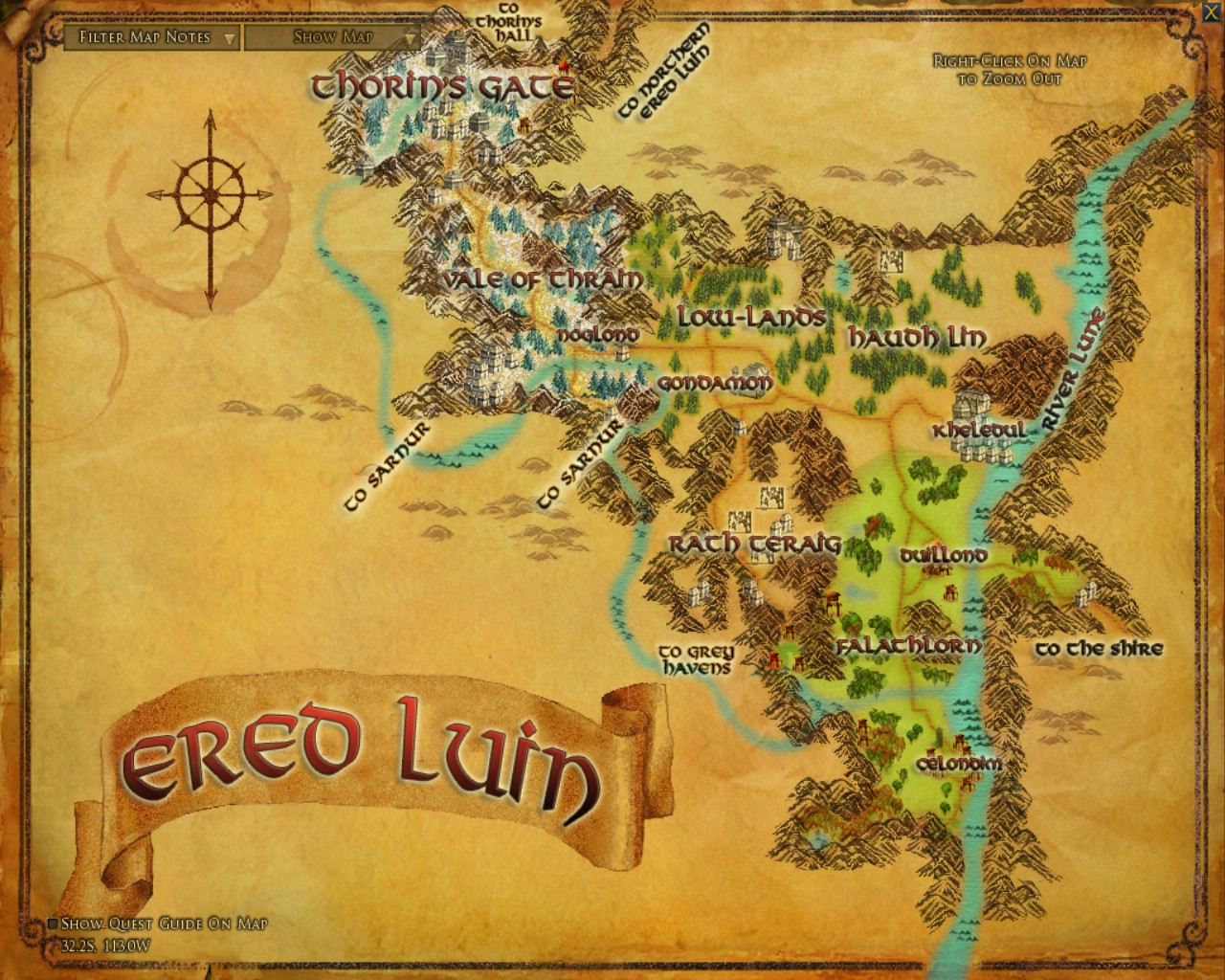 | | |
| --- | --- |
| | Deluraw |
| | Cherry Wood Branch |
Bestowal
'I am nearly out of cherry wood I use for the most important part of the boots...the sole! The sole is fortified with this gentle, moderately dense, strong wood.

'It is perfect -- yes, perfect -- wood for knocking out a pesky, over sized shrew without really hurting it. Elves do not like hurt creatures, you see. Well, I suppose shrews tempt us to use violence more than most animals of the wild, but we have come up with a fair compromise.

'Cherry branches grow around clusters of trees in the pastures along the road to Duillond. I am sure there will be plenty of branches on the ground to replenish today's supply.'
Background
The boot-maker for the Shrew Stomping event needs more wood for the special soles of the boots.
Objectives
Objective 1
Cherry wood branches can be found in the fields south of Duillond along the road to Celondim, probably near the bases of trees.

You should collect cherry wood for the reinforcement of the sole in the Shrew-stomping boots.

Objective 2
Deluraw can be found in Duillond near the ovens.

You should bring the cherry wood branches you collected to Deluraw.