Database
Gifts -- A Delicate Bracelet
Gifts -- A Delicate Bracelet
Series Name:
Anniversary Event
Start Zone:
Bree-town
Start Area:
Bree
Start Location:
Market Square
Start Mob:
Roger Hazeltwig
Repeat Time:
1d
Flags:
Repeatable, Solo
Items Needed:Items Rewarded:Cash Granted:
90

Quest Level:
10
Send a correction
Locations with maps:
Bree-land
|
Bree-town
Click here for more and bigger maps with filtering options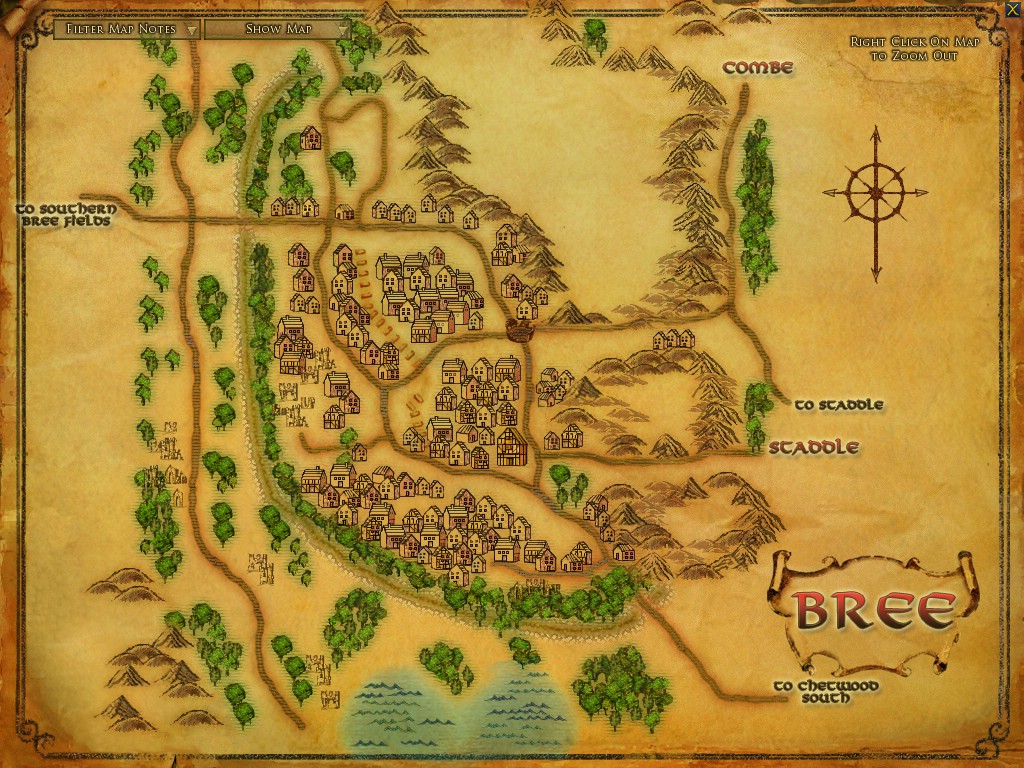 Bestowal
'Hail, friend! I hope you are enjoying the festival.

'You wouldn't happen to be on your way to Combe, would you? You see, my friend Gail lives there now, and she recently lost many of her belongings in the tragedy that befell Archet. I wanted to give this bracelet to her as a gift, in the hope that it would raise her spirits in these troubling times.

'Would you be so kind as to take this to her?'
Background
Roger Hazeltwig desires to spread the joy of the celebration to his friend, Gail Catchpole.
Objectives
Objective 1
Gail Catchpole is in Combe.

Roger Hazeltwig has asked you to deliver a lovely bracelet to Gail Catchpole, in the hopes that the gift will brighten her mood.