Database
Servants of the White Hand
Servants of the White Hand
Series Name:
Dunland: Carreglyn
Included in Quest:
Biting the Hand that Feeds
Start Zone:
Dunland
Start Area:
Carreglyn
Start Location:
Lower Barnavon
Start Mob:
Gwilum
Flags:
Solo
Reputation Increased:
300 Theodred's Riders
Cash Granted:
32

20

Exp Granted:
14557
Item Exp Granted:
4682
Quest Level:
71
Min Level:
66
Send a correction
Locations with maps:
Dunland
Click here for more and bigger maps with filtering options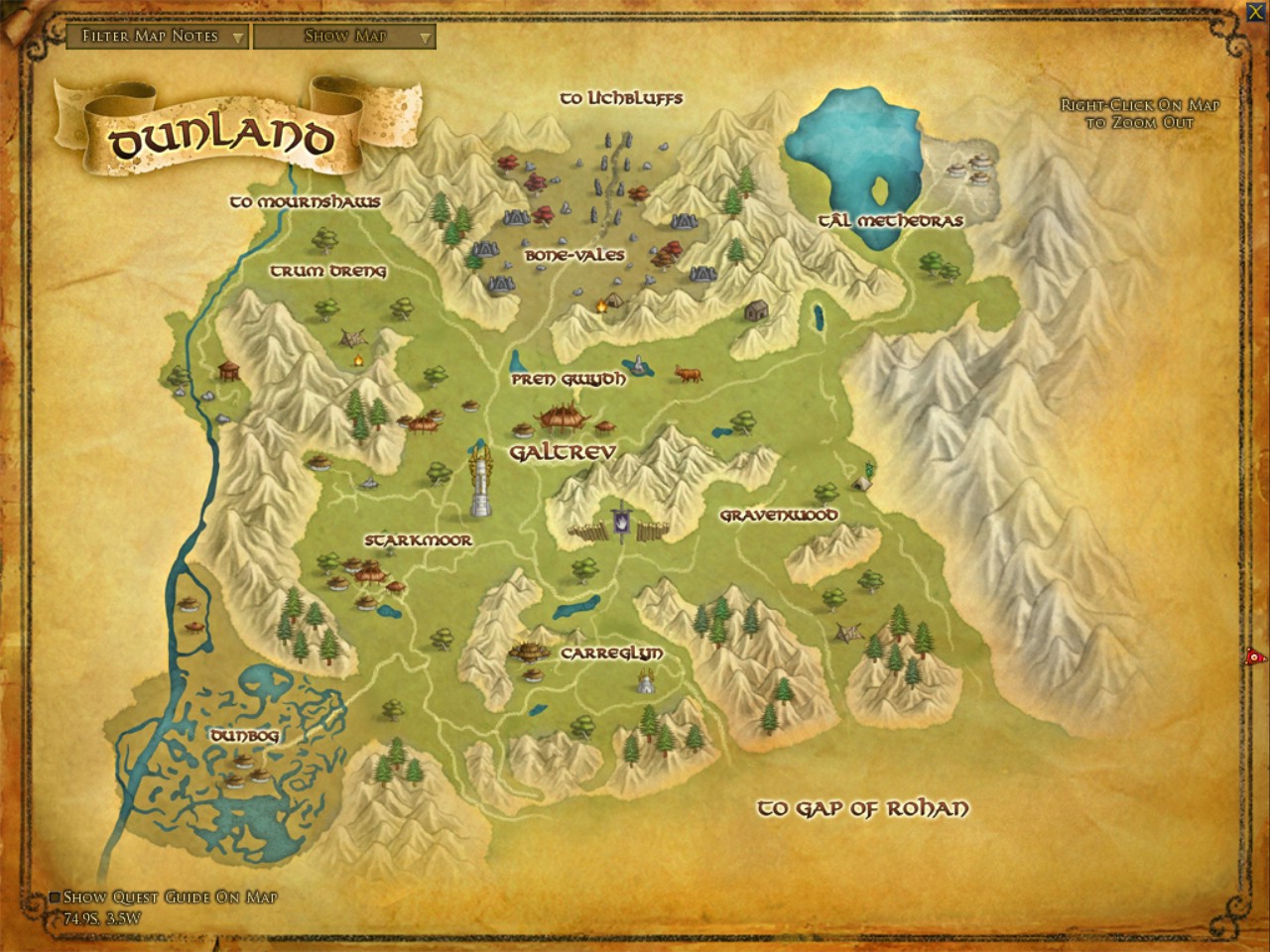 | | |
| --- | --- |
| | Gwilum |
| | Nakhmau Goblin |
| | Nakhmau Scout |
| | Carreglyn |
| | Naur-maudhul |
Bestowal
'The Wizard uses goblins to maintain control over his Wargs, and they are a particularly cunning breed. If you would, strike at the heart of Naur-maudhul and defeat the goblin-keepers there.

'Without the goblins to keep the beasts under control, they might become dangerous enough that the Brenin will have to send out patrols to destroy them.

'When you have done this, speak with the duvodiad Amlan at his camp beneath the eaves of the Gravenwood.'
Background
Evidence supports Gwilum's beliefs that the Warg-riders plaguing Carreglyn are in fact servants of Saruman the White...and that his own rulers are in league with them.
Objectives
Objective 1
Defeat goblins at Naur-maudhul (0/10)
Amlan is at his camp beneath the eaves of the Gravenwood.

Gwilum asked you to speak with Amlan regarding your successes at Naur-maudhul.