Database
Finish the Abominations
Finish the Abominations
Series Name:
Dunland: Dunbog
Included in Quest:
Instance: Ending the Nightmare
Start Zone:
Dunland
Start Area:
Dunbog
Start Location:
Lhan Colvarn
Start Mob:
Blaire (Lhan Colvarn)
Flags:
Solo
Items Rewarded:Reputation Increased:
500 Men of Dunland
Cash Granted:
50

96

Exp Granted:
19340
Item Exp Granted:
12951
Quest Level:
70
Min Level:
65
Send a correction
Locations with maps:
Dunland
Click here for more and bigger maps with filtering options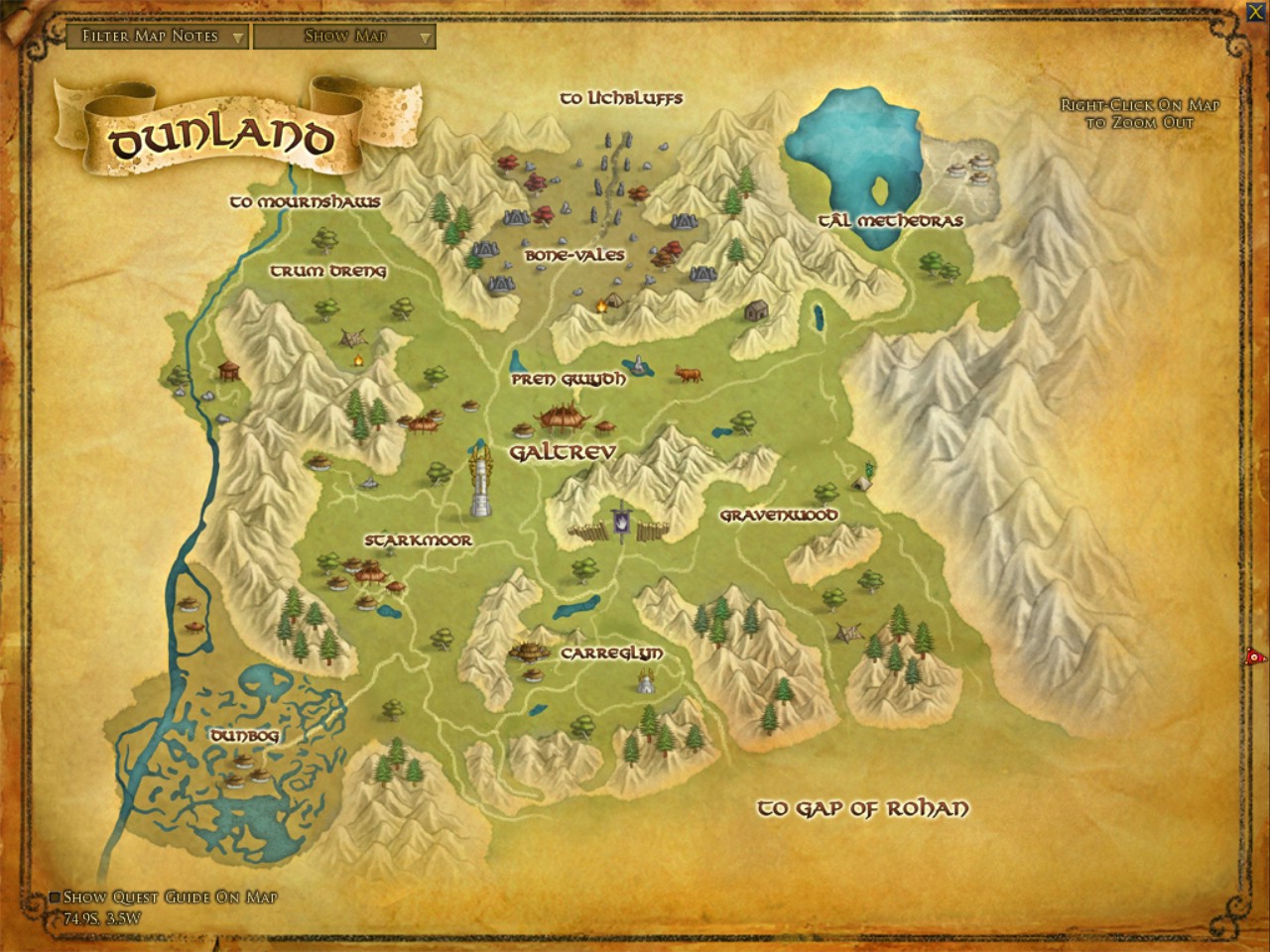 | | |
| --- | --- |
| | Blaire (Lhan Colvarn) |
| | Knotfist |
| | Boar-clan encampment |
| | Dunbog |
Bestowal
'We have delivered a significant blow to the ranks of the Abominations...now it is time to finish their leader. End this once and for all, Duvodiad. Do not listen to Delwin. It is time to kill these creatures and put an end to them.'
Background
Blaire wishes for you to defeat all of the Abominations.
Objectives
Objective 1
Defeat Knotfist, the leader of the Abominations
Blaire wants you to defeat Knotfist and end the Abominations once and for all.

Objective 2
Talk to Blaire
Having defeated the Abomination leader, Knotfist, speak with Blaire outside Lhan Colvarn once you have left the instance.
Notes
Cloak of Destruction, is red colored, and torn at the ends & bloody