Database
Book II, Foreword: Aiding the Order
Book II, Foreword: Aiding the Order
Prerequisite:
Chapter 12: The Black Rider's Designs
Series Name:
Vol. 1, Book 2: The Red Maid
Leads To:
Book II, Chapter 1: Rise of the Orcs
Start Zone:
Bree-town
Start Area:
Bree
Start Location:
The Prancing Pony
Start Mob:
Gandalf (Prancing Pony)
Flags:
Epic
Cash Granted:
2

80

Exp Granted:
1390
Quest Level:
22
Min Level:
18
Send a correction
Locations with maps:
Bree-land
|
Lone-Lands
|
Bree-town
Click here for more and bigger maps with filtering options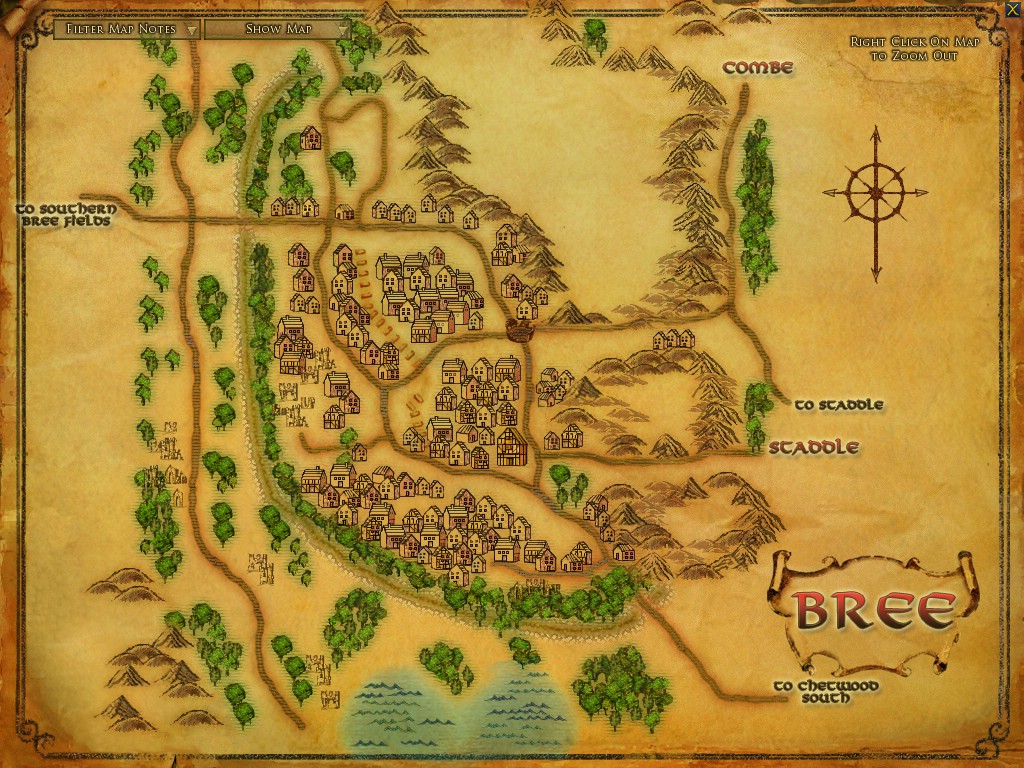 | | |
| --- | --- |
| | Gandalf (Prancing Pony) |
| | Bree |
Bestowal
'You have done much good for the people of Bree-land, but the Shadow out of Angmar spreads far and wide. I learned from Gwaihir the Windlord that another of my order has found corruption in the Lone-lands, east of Bree. It may even be related to the dangers you encountered in the Great Barrow.

'Unfortunately, Radagast is given to wandering and will be difficult to find. I would ask that you enlist the assistance of the Rangers in finding his location. There is one here in Bree-land, Saeradan, who will be able to aid you.

'Head out of Bree through the West-gate and turn north along the Greenway across from Thornley's Work Site.'
Background
Gandalf learned from one of the Great Eagles, Gwaihir the Windlord, that another wizard, Radagast the Brown, discovered a source of corruption within the Lone-lands. Radagast has gone missing and you must enlist the aid of the Rangers to find his whereabouts.
Objectives
Objective 1

Talk to Saeradan
Saeradan is at his cabin north along the Greenway in Bree-land.

Galdolf is concerned about the shadow spreading out of Angmar. He asked you to consult with the Rangers to search for Radagast the Brown, another of his order.

Objective 2
Talk to Candaith
Candaith is at his camp in the Lone-lands.

Saeradan does not know where Radagast can be found. He suspects that Candaith, the Ranger who watches the Lone-lands, may have information on the wizard's whereabout.