Database
Provisions for War
Provisions for War
Series Name:
Volume III, Book 4: Rise of Isengard
Included in Quest:
Book 4, Chapter 29: City of Traitors
Start Zone:
Dunland
Start Area:
Dunland
Start Location:
Tal Methedras
Start Mob:
Seren (Tal Methedras)
Flags:
Epic, Solo
Items Needed:Items Rewarded:Reputation Increased:
500 Theodred's Riders
Cash Granted:
32

55

Exp Granted:
15296
Item Exp Granted:
9277
Quest Level:
72
Min Level:
67
Send a correction
Locations with maps:
Dunland
Click here for more and bigger maps with filtering options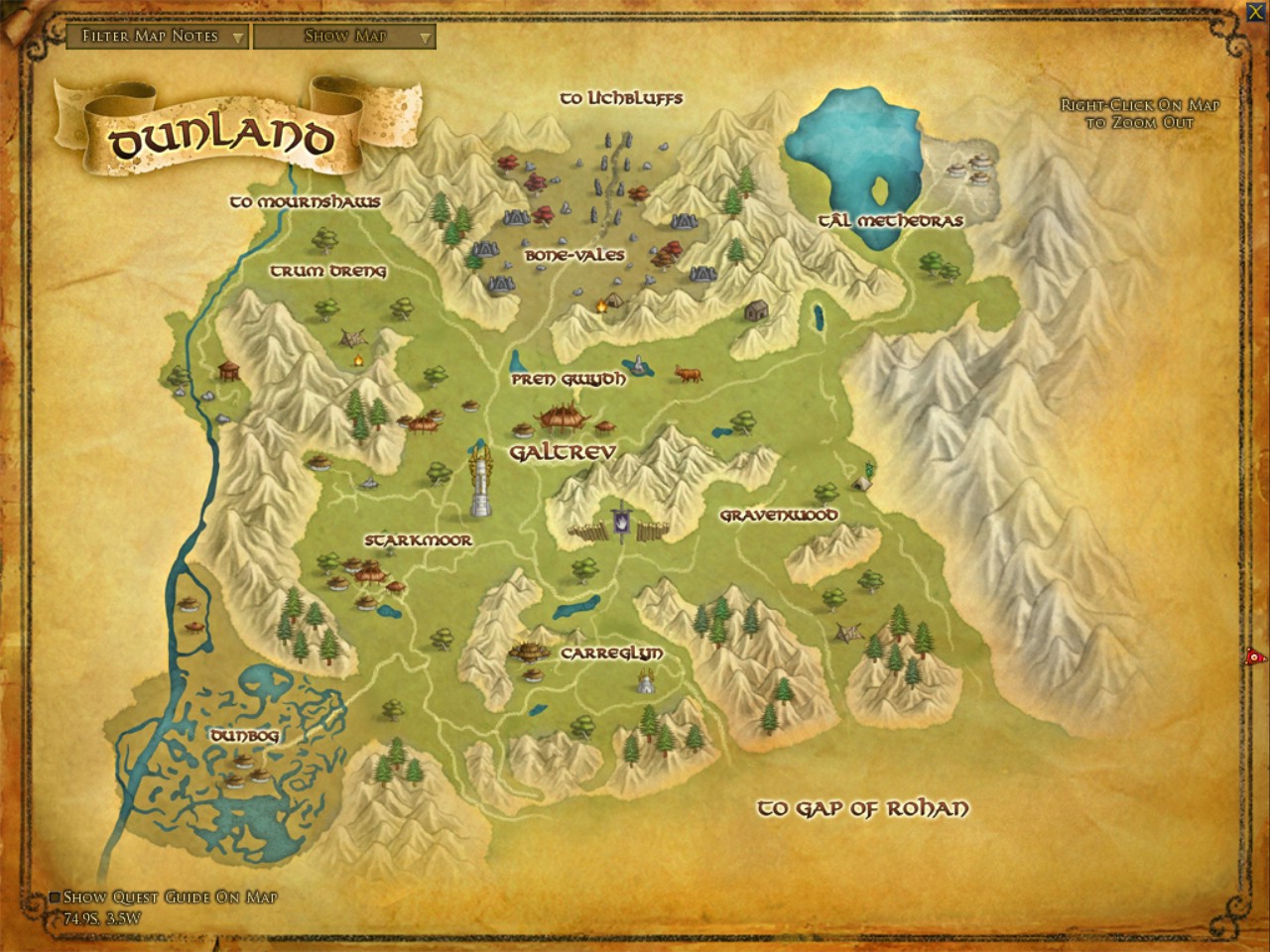 | | |
| --- | --- |
| | Seren (Tal Methedras) |
| | Dunland |
| | Provisions |
Bestowal
'My people have stored many provisions for war, Name. Ha! Listen to me: my people. They are no longer my people! I have not been a Falcon from the very moment Lheu Brenin sold us to the Wizard.

'Your friends helped the Hebog-luth store many provisions. Take away these good, and they will be less prepared to fight on behalf of Saruman. Go into the village and steal back some of these provisions.'
Background
Seren wants you to steal back some of the provisions the Falcon-clan has stored in Tur Morva.
Objectives
Objective 1
Collect provisions within Tur Morva (0/8)
Provisions for war can be found throughout the village of Tur Morva.

Seren has asked you to steal provisions back from the Falcon-clan.

Objective 2
Bring the provisions to Seren
Seren is at the forward encampment in Tal Methedras.