Database
Book 4, Chapter 6: The Will to Stand
Book 4, Chapter 6: The Will to Stand
Prerequisite:
Book 4, Chapter 5: Catrin's Rebellion
Series Name:
Volume III, Book 4: Rise of Isengard
Leads To:
Book 4, Chapter 7: Aiding Tur Morva
Includes Quest:
Instance: The Will to Stand
Start Zone:
Galtrev
Start Area:
Galtrev
Start Mob:
Catrin
Flags:
Epic, Solo, Fellowship
Reputation Increased:
500 Men of Dunland
Cash Granted:
31

15

Exp Granted:
10510
Item Exp Granted:
9277
Quest Level:
68
Min Level:
63
Send a correction
Locations with maps:
Dunland
|
Galtrev
Click here for more and bigger maps with filtering options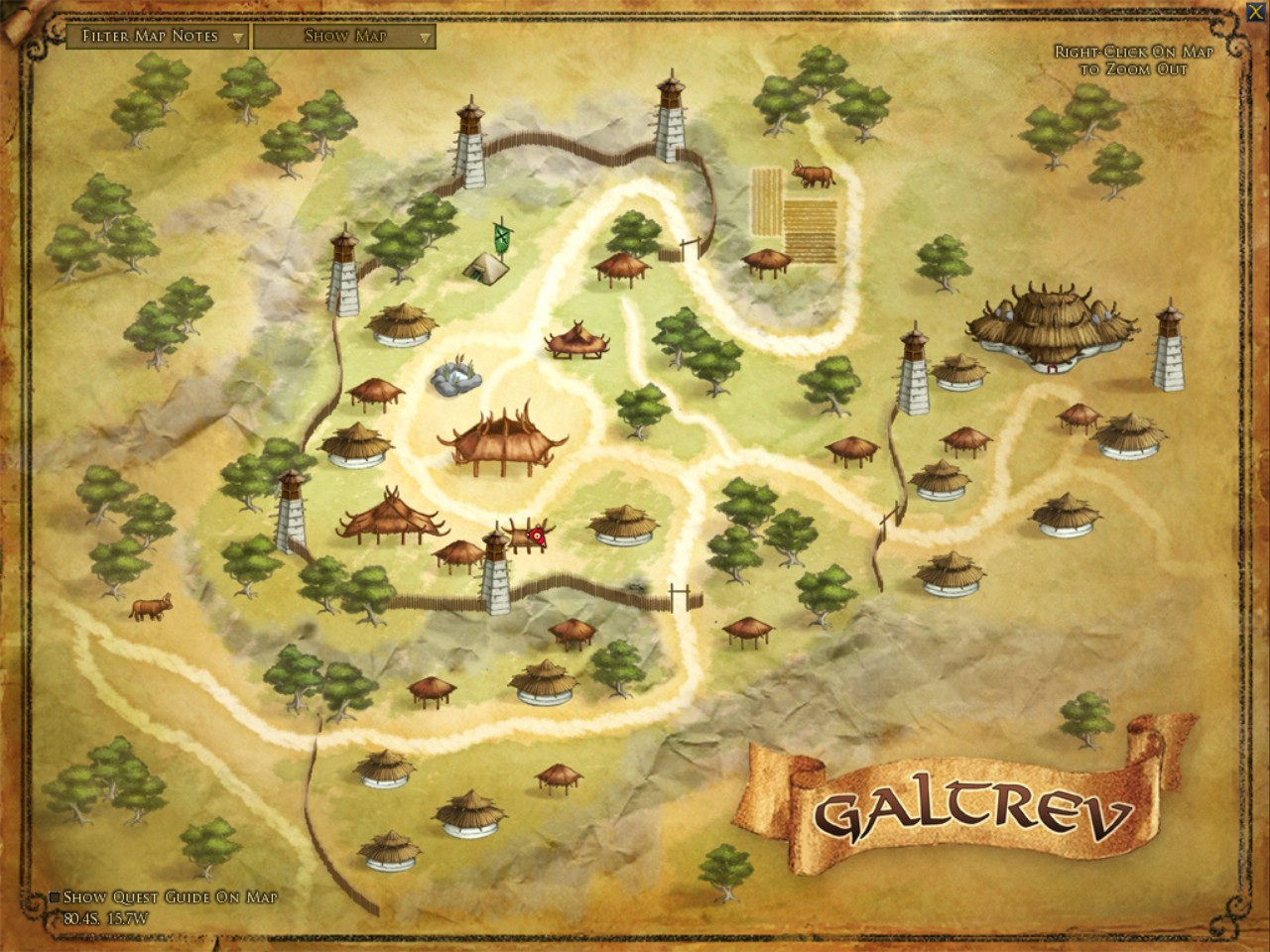 Bestowal
'The clans of Dunland have a proud history, Name, and none prouder than the Falcon. Weaker clans have forgotten where they came from, forgotten their honour, but not my people.

'But dangers press on us from all sides. Good people live here in Galtrev and throughout Pren Gwydh, and they must be protected, their ills cured.

'Once you have aided the people of Pren Gwydh to your satisfaction, go to Tur Morva, in Tal Methedras. The people of the Falcon will be glad to have your help! Tur Morva is to the east of here, beyond the Gravenwood.
Background
Catrin of the Falcon-clan wants you to help the oppressed people of Galtrev and those who live throughout Pren Gwydh.
Objectives
Objective 1
Aid the people of Pren Gwydh as much as you can before moving on to Tal Methedras
Tur Morva is in Tal Methedras, to the east Pren Gwydh.

Catrin has asked you to aid the people of Galtrev and Pren Gwydh as much as you can before moving on to Tal Methedras.

Objective 2
Talk to Penrod in Tur Morva
Penrod is waiting to speak with you in Tur Morva.