Database
In Their Absence, Chapter 3
In Their Absence, Chapter 3
Prerequisite:
In Their Absence, Chapter 2
Series Name:
In Their Absence
Leads To:
In Their Absence, Chapter 4
Start Zone:
Evendim
Start Area:
The Northcotton Farm
Start Mob:
Tulip Grubb
Flags:
Solo
Items Rewarded:Cash Granted:
28

35

Quest Level:
65
Send a correction
Locations with maps:
Evendim
Click here for more and bigger maps with filtering options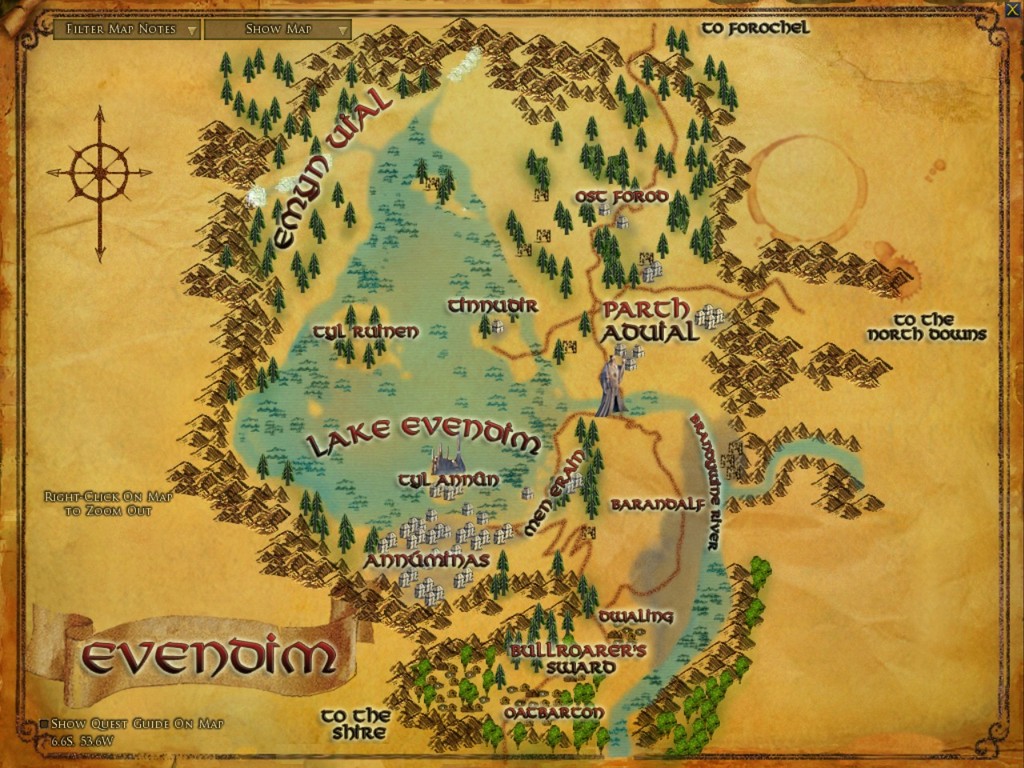 | | |
| --- | --- |
| | Bounder Boffin |
| | Thadur the Ravager |
| | Tulip Grubb |
| | The Northcotton Farm |
Bestowal
'This Thadúr seems to be a pretty terrible creature, Name, and he has a band of goblins to do his bidding! He seems to have given them phials of the Darkthorn poison, so it will be no easy task to make your way into the rear of the farm. Go through these doors and follow the path to Thadur...and good luck!

'It's up to you, Name! Teach this ghastly fellow a lesson!'
Background
You have rescued the hobbitnapped hobbits from the Northcotton Farm, and now Tulip Grubb believes she knows what caused the disappearances.
Objectives
Objective 1
Defeat Thadur the Ravager on the Northcotton Farm
Tulip Grubb told you about an evil-looking creature named Thadur at the end of the path through the doors behind Tulip. He seems to be the creature responsible for the deadly Darkthorn poison.

You and your allies need to defeat Thadur before he can bring any more trouble to the Shire.

Objective 2
Talk to Bounder Boffin on the Northcotton Farm
Bounder Boffin is inside the Northcotton Farm.

You have defeated Thadur the Ravager, and Bounder Boffin is eager to speak with you about your victory on the Northcotton Farm.