Database
Instance: Ergothorn Elf-friend
Instance: Ergothorn Elf-friend
Locations with maps:
Enedwaith
Click here for more and bigger maps with filtering options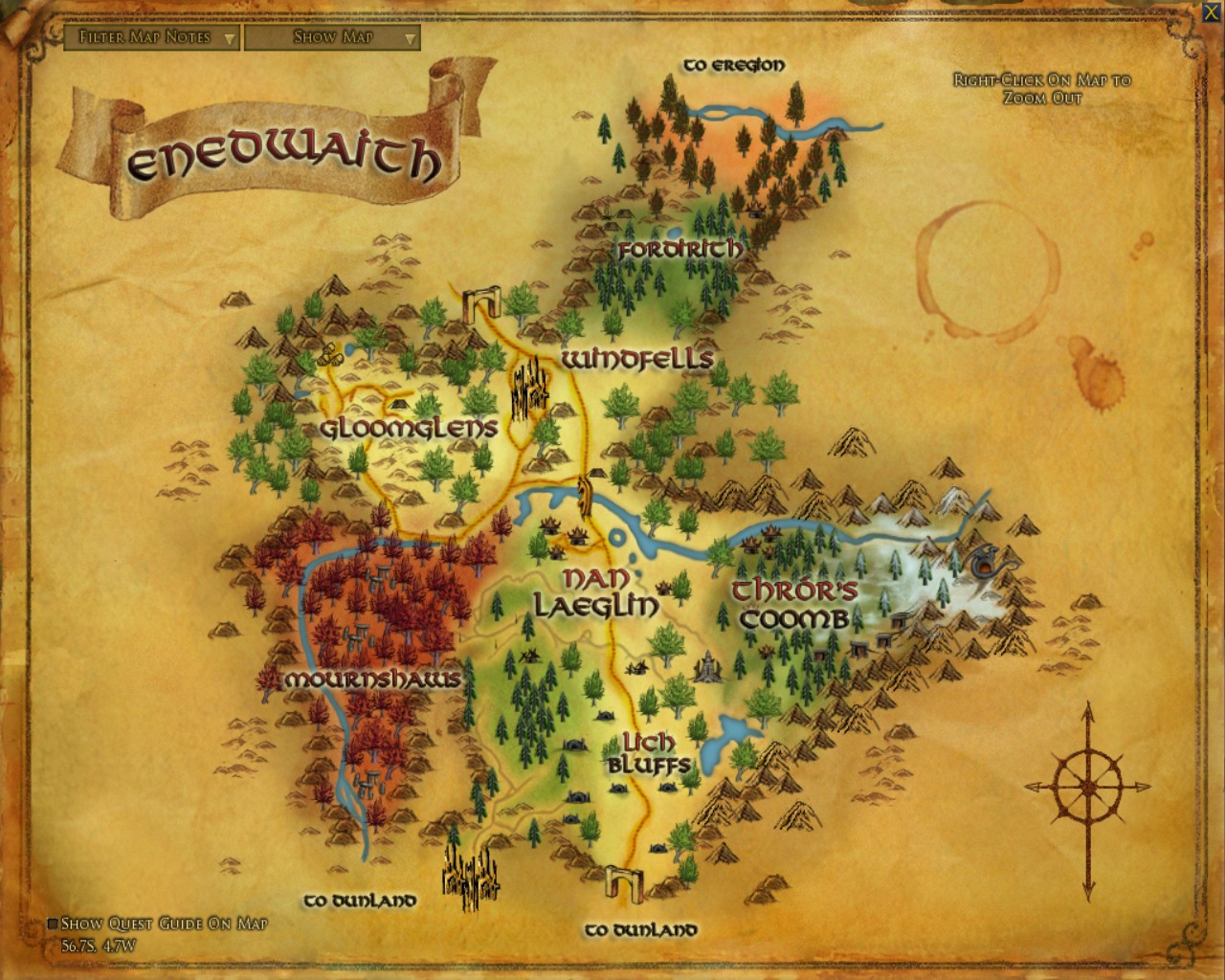 | | |
| --- | --- |
| | Bestial Kergrim |
| | Dancing Light |
| | Decaying Wight |
| | Kergrim Heaver |
| | Shambling Wight |
| | Lich Bluffs |
| | Enedwaith Reflecting Pool |
Bestowal
Lhaid Ogo
"Can the words of Ergothorn be trusted? If so, a messenger from Dunland must be somewhere in the depths of Lhaid Ogo, hurt and afraid..."
Background
Somewhere inside Lhaid Ogo, a messenger from Dunland may be in trouble.

This quest is meant for a fellowship. If you choose to undertake this quest solo you will receive an Inspired Greatness bonus, but the challenge will be great.
Objectives
Objective 1
The muddy depths of Lhaid Ogo are home to many decaying horrors, and a Dunlending messenger may be lost within.

Objective 2
You have found Anirin in the dpeths of Lhaid Ogo and should speak with him.
Notes
You can pick up this deed during this quest:
Lhaid Ogo Exploration