Family History
Locations with maps:
Angmar
Click here for more and bigger maps with filtering options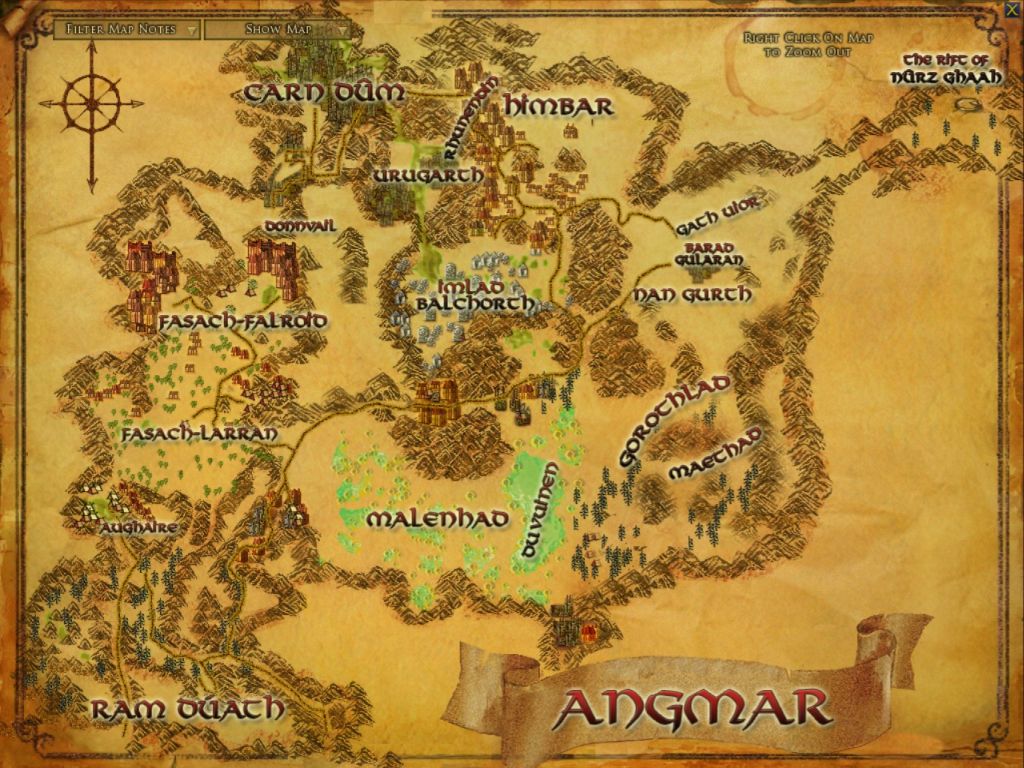 | | |
| --- | --- |
| | Declan |
| | Fasach-larran |
| | The Halls of Night |
Bestowal
'Hello there! You are Name, are you not? The hill-folk spoke of you, which is how I came upon your name. I recognized you by your gear; it is not that of the bleak north-men to be sure.

'My name is Declan. I am a minstrel by trade, though I daresay my family wishes it weren't so. I arrived in Aughaire by chance, or fate, or perhaps random luck! I dare say I don't wish to ponder the long roads that lead me in search of my family's history.

My grandfather was a famous explorer, Durell, perhaps you've heard of him? He launched an exposition in search of ancient relics of the north. Though we received one cryptic letter about some of his findings, Durell never returned. 'So here

I stand, quill in hand. While safe at home I dreamed of uncovering grandfather's secrets and writing them into a fitting tale, but I fear having looked myself upon these hills I have not the will to seek out the barrow his letter speaks of.'
Background
A bard, Declan has asked that you investigate the Halls of Night and return with any clues as to the disappearance of his grandfather.
Objectives
Objective 1
Discover what became of Durell
Discover what became of Durell in the Halls of Night.

Objective 2
Return to Declan with news of his grandfather
You have discovered that Shadow is the grandfather of Declan, his spirit trapped for centuries in the Halls of Night.
Notes
You can acquire this quest at level 35, however, The Halls of Night wil not let you enter it at this level, therefore you cannot complete this quest at level 35-39, you must be level 40 to complete this quest.