Database
Logs for the Fire
Logs for the Fire
Prerequisite:
Stores for the Winter
Series Name:
Evendim
Start Zone:
Evendim
Start Area:
Tyrn Fornech
Start Location:
Ost Forod
Start Mob:
Poppy Seaton
Flags:
Solo
Items Needed:Items Rewarded:Reputation Increased:
900 The Wardens of Annuminas
Cash Granted:
19

60

Exp Granted:
2830
Quest Level:
35
Min Level:
30
Send a correction
Locations with maps:
Evendim
Click here for more and bigger maps with filtering options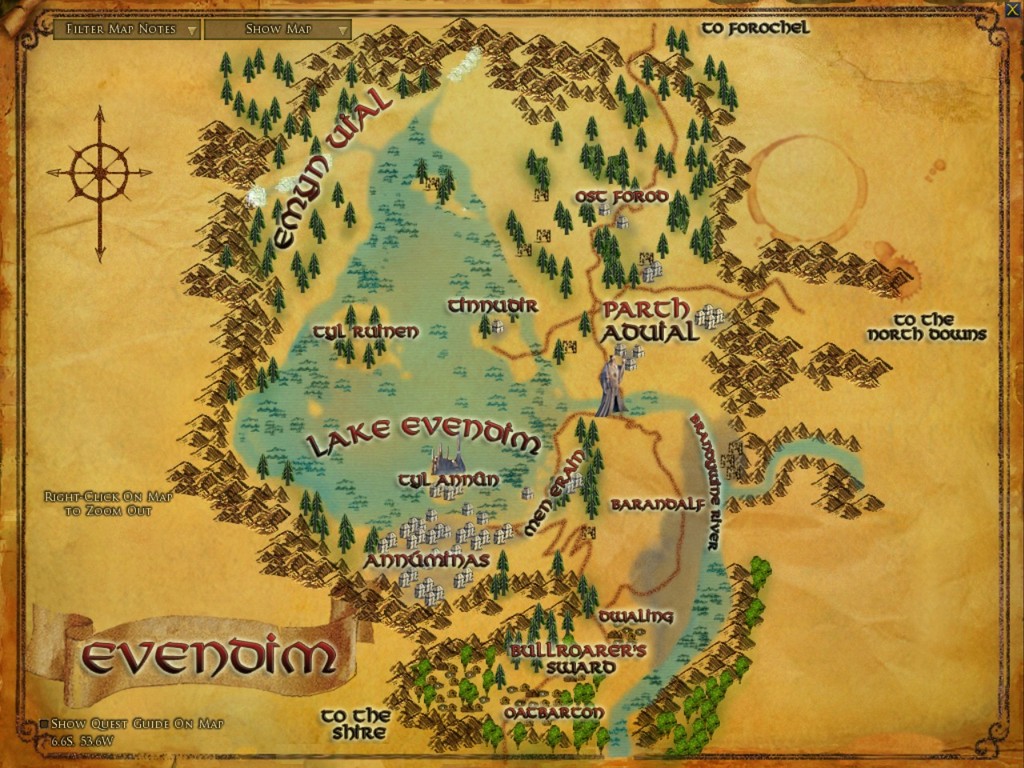 | | |
| --- | --- |
| | Poppy Seaton |
| | Nan Orngon |
| | Tyrn Fornech |
| | Dry Log |
Bestowal
'Blankets are not the only things that keep you warm in the winter. A good, roaring fire is just as important to have. To keep it going, you need wood, though...lots of it and plenty dry.

'Our stores are low this winter. With folks leaving to join the tomb-robbers, we have fewer honest people left to do the work necessary to get ready for the winter. We have had to focus everyone on food. The fire-wood pile has stayed very short.

'The best wood is out near Nan Orngon. The bears root it up while they are digging for grubs. It is dry, but burns for a long time. If you could gather up a bunch of branches, it would be very helpful.'
Background
Dry logs can be found around Nan Orngon. The bears root them up when they dig for grubs.
Objectives
Objective 1
Collect dry logs (0/8)
Nan Orngon is east of Ost Forod.

Poppy Seaton has asked you to venture to Nan Orngon and collect dried logs.

Objective 2
Bring dry logs to Poppy Seaton at Ost Forod
Poppy Seaton is at Ost Forod, west of Nan Orngon.

Poppy Seaton will be pleased to see all of the wood you collected.