Database
Weeds of the River
Weeds of the River
Prerequisite:
A Pile of Soggy Weeds
Series Name:
Evendim
Start Zone:
Evendim
Start Area:
Parth Aduial
Start Location:
High King's Crossing
Start Mob:
Herthdur
Items Needed:Items Rewarded:Reputation Increased:
1200 The Wardens of Annuminas
Cash Granted:
18

55

Exp Granted:
2335
Quest Level:
32
Min Level:
27
Send a correction
Locations with maps:
Evendim
Click here for more and bigger maps with filtering options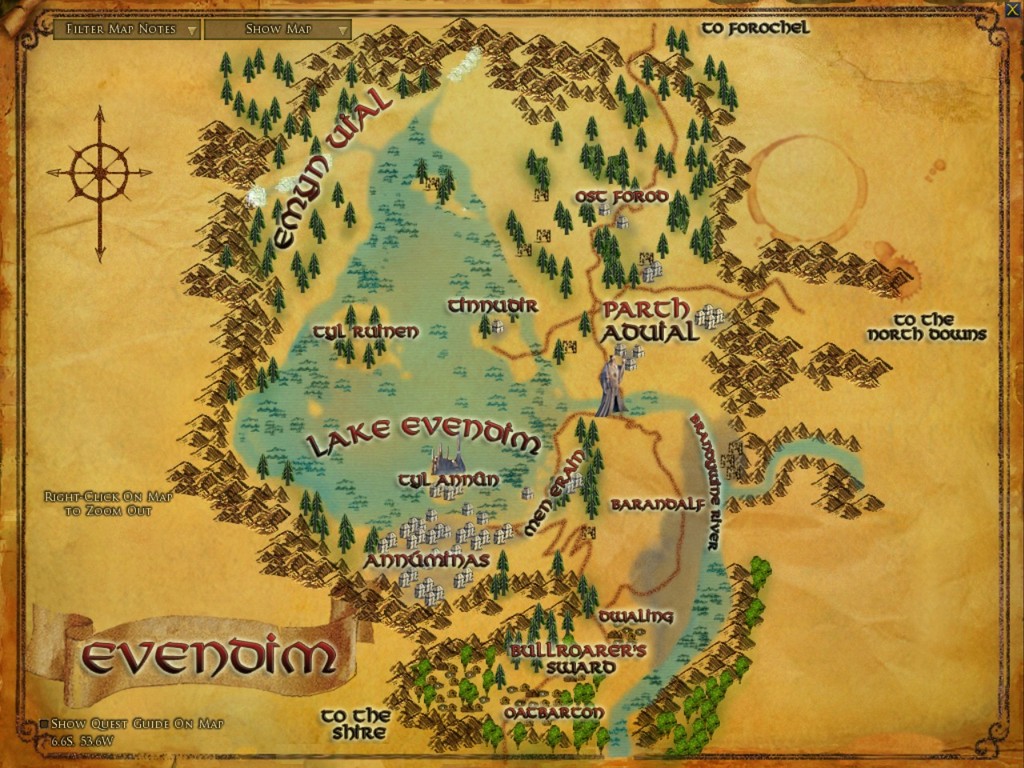 | | |
| --- | --- |
| | Creeping Sand-lurker |
| | Grasping Sand-lurker |
| | Herthdur |
| | Barandalf |
| | Parth Aduial |
Bestowal
'I examined the weeds you found, and I am glad you brought them to me. Normally, the river-weeds are of little consequence. One can eat them if hungry enough, but there was nothing special about them of themselves.

'It seems something happens when the sand-lurkers begin to digest the weeds. Somehow, that brings out a mild healing ability from the plants. I have tried them on several scrapes and cuts around camp here, and the results are undeniable.

'There is no sense in going swimming to get more, since they are undigested. I need you to go out and get more from the sand-lurkers themselves. A slightly foul proposition, I realize, taking dinner right after it has been devoured, but I would like to have more of these weeds to make some much-needed poultices.'
Background
It appears when sand-lurkers digest the river-weeds of the upper Baranduin, it gives the plants a mild healing ability.
Objectives
Objective 1
Collect piles of soggy weeds from sand-lurkers (0/8)
Sand-lurkers can be found in the Barandalf, south of the colossus.

Herthdur asked you to search sand-lurkers in the Barandalf for piles of soggy weeds.

Objective 2
Bring the weeds to Herthdur
Herthdur is at the colossus, north of the Barandalf.

Herthdur will be eager to begin making poultices from the weeds you collected.