Database
A Pile of Soggy Weeds
A Pile of Soggy Weeds
Series Name:
Evendim
Leads To:
Weeds of the River
Start Zone:
Evendim
Start Area:
Barandalf
Started By Item:Items Rewarded:Reputation Increased:
900 The Wardens of Annuminas
Cash Granted:
18

55

Exp Granted:
2335
Quest Level:
32
Min Level:
27
Send a correction
Locations with maps:
Evendim
Click here for more and bigger maps with filtering options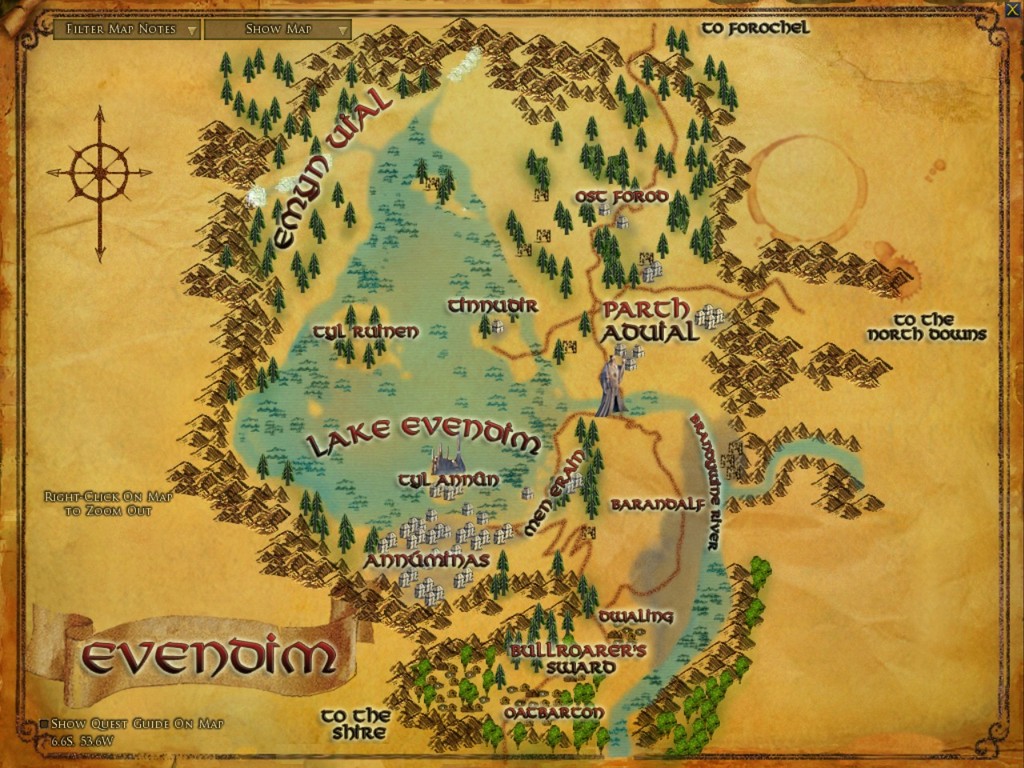 | | |
| --- | --- |
| | Herthdur |
| | Barandalf |
| | High King's Crossing |
Bestowal
The weeds are slimy and do not appear to be any different from any other river weeds; however, when they touch your skin, you feel a soft, soothing feeling. A Ranger at the colossus may be interested in this.
Background
You found a pile of soggy weeds within the remains of the bog lurker. They soothe your skin when you touch them. One of the Rangers at the colossus may be interested in looking at them.
Objectives
Objective 1
Find a Ranger at the colossus-camp to speak with about the weeds you found
The colossus-camp is north of the Barandalf.

One of the Rangers at the colossus-camp may be interested in seeing the weeds you have found.