Database
Tinnudir, Vestige of Men
Tinnudir, Vestige of Men
Prerequisite:
Crown of the Colossus
Series Name:
Evendim
Start Zone:
Evendim
Start Mob:
Sardan
Items Rewarded:Reputation Increased:
900 The Wardens of Annuminas
Cash Granted:
18

90

Exp Granted:
2500
Quest Level:
33
Min Level:
28
Send a correction
Locations with maps:
Evendim
Click here for more and bigger maps with filtering options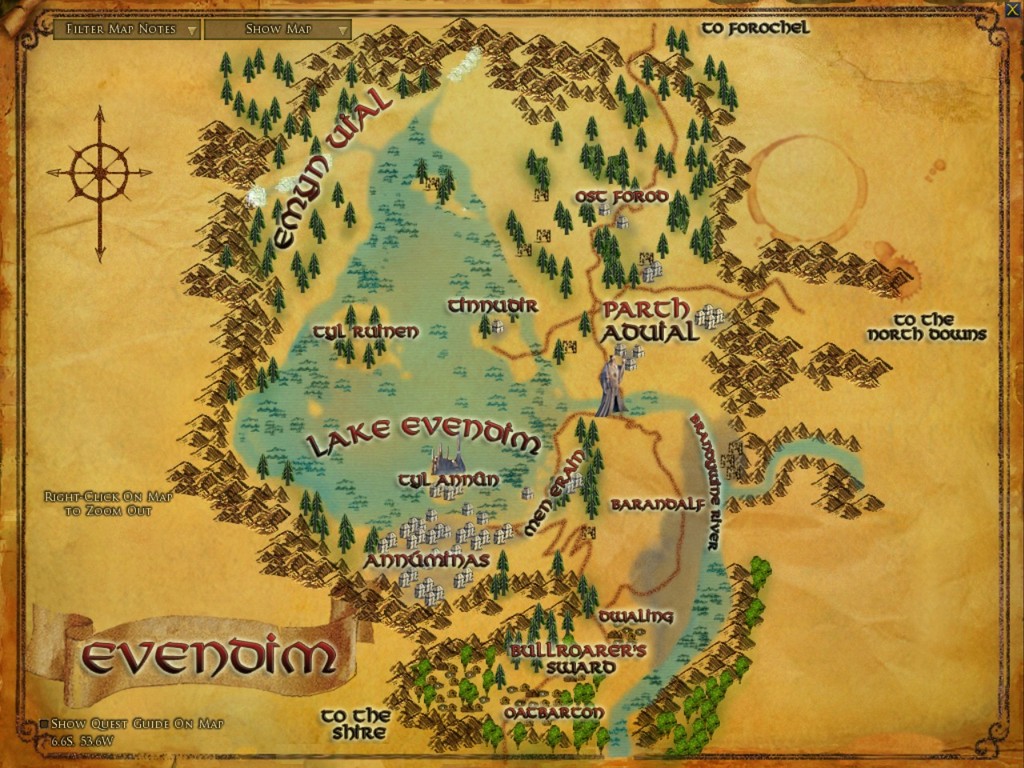 Bestowal
'You have done much to aid us here, and for that, I am grateful. But this colossus and Barad Tharsir are but minor points within Evendim. Annuminas to the west and the estates to the north hold more value than the ruins here.

'Follow the road north, then head west at the crossroads until you reach Tinnudir. There, speak to Orchalwe to learn more.'
Background
Tinnudir is where the Rangers now base all of their operations from within Evendim.
Objectives
Objective 1
Talk to Orchalwe at Tinnudir
Orchalwe is at Tinnudir, north and west of the colossus.

After thanking you for aiding them, the Rangers at the colossus directed you to the island of Tinnudir.