Database
Defending the Catapult
Defending the Catapult
Prerequisite:
Repairing the Catapult
Series Name:
Evendim
Leads To:
Crown of the Colossus
Start Zone:
Evendim
Start Area:
Men Erain
Start Mob:
Cudhaer
Items Rewarded:Reputation Increased:
900 The Wardens of Annuminas
Cash Granted:
18

55

Exp Granted:
2335
Quest Level:
32
Min Level:
27
Send a correction
Locations with maps:
Evendim
Click here for more and bigger maps with filtering options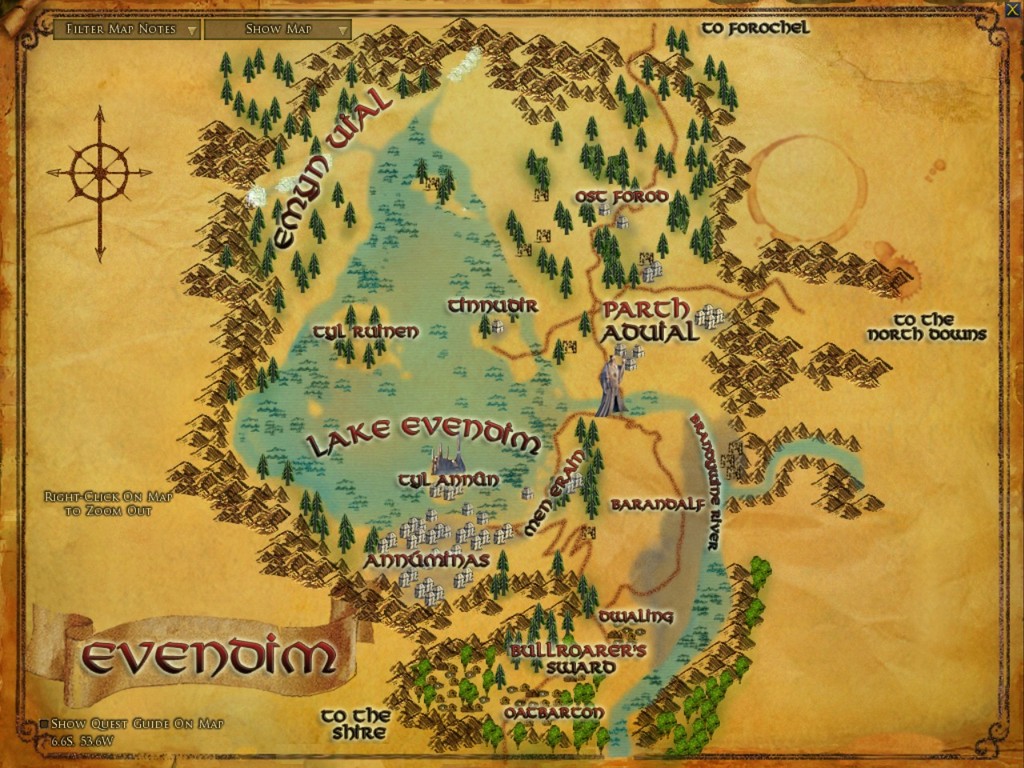 | | |
| --- | --- |
| | Cudhaer |
| | Sardan |
| | Tomb-robber Scout |
| | Barandalf |
| | High King's Crossing |
| | Men Erain |
Bestowal
'I am going to begin repairing the catapult. This is going to take me some time, for while you have gathered the correct parts, they will need some adjustments in order to fit properly.

'This is going to be a loud process, and I recently saw some scouts searching through the stands of trees surrounding us. If they were to find us, they would quickly overrun this bluff and destroy the catapult. This is something we cannot afford.

'Head out into the trees south east and south west of here and flush the scouts out so we can be sure this position is secure.'
Background
Cudhaer is working on repairing the catapult, a sensitive and timely process.
Objectives
Objective 1
Defeat scouts (0/4)
Scouts can be found in the stands of trees south-west and south-east of the bluff overlooking the colossus.

Cudhaer asked you to flush out several scouts while he repairs the catapult.

Objective 2
Talk to Cudhaer near the colossus
Cudhaer is at the bluff overlooking the colossus from the south.

Cudhaer will be pleased to hear the scouts have been driven off and his position is secure.

Objective 3
Talk to Sardan
Sardan is at the Colossus, north of the catapult's bluff.

Sardan will want to know the catapult is repaired and ready to fire.