Database
Introduction to Cooking (Man)
Introduction to Cooking (Man)
Locations with maps:
Bree-land
Click here for more and bigger maps with filtering options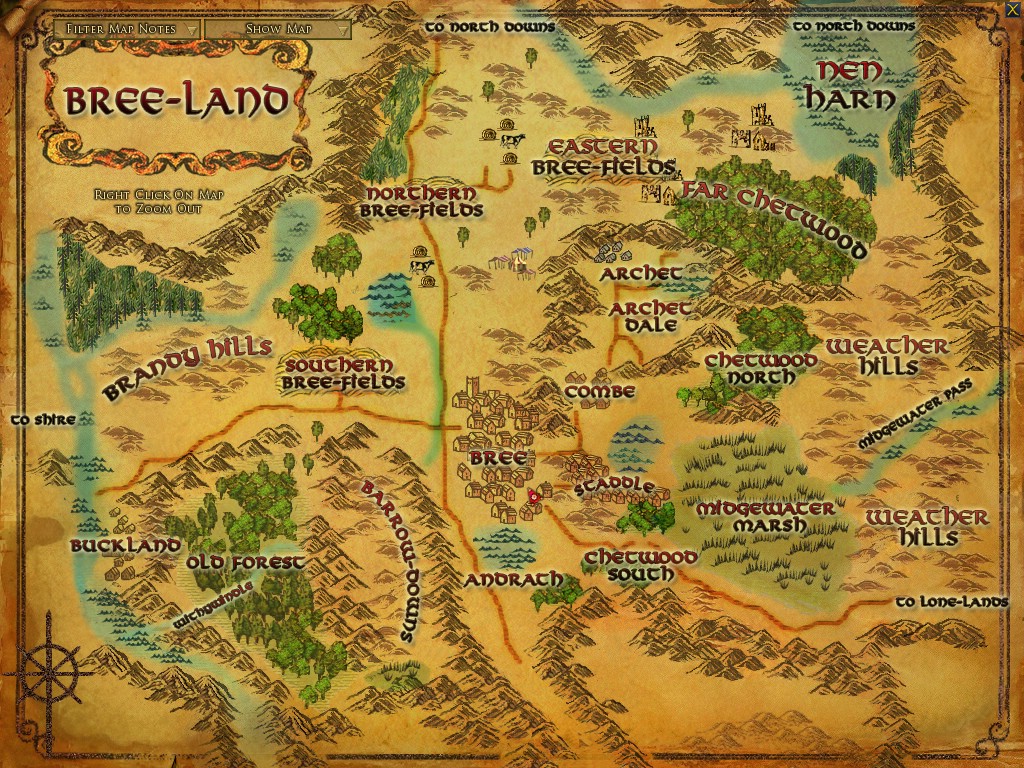 | | |
| --- | --- |
| | Esilia Diggerly |
| | Jill Brushwood |
| | Combe |
| | Oven |
Bestowal
'It looks as though you have strayed a little ways from home, Man, and you want to learn to cook up some tasty meals?

'I'd prefer swinging a hammer, but if you prefer a pan, who I am to judge?

'You want to speak with Esilia near the oven. She has offered to teach all newest cooks the basics.'
Background
Cooking is an especially important profession -- ask any hobbit -- that can take a significant amount of time to master. Every true cook starts with the basics, and this introduction to the fine art of cooking will provide you with everything that you need to become a true master of the pot and pan.

Be careful! You will need to complete the correct recipes and deliver the correct items outlined in this quest.

You will need to execute the cup of spring barley flour and hard biscuit recipes and deliver the hard biscuit. Failing to do so will force you to obtain new raw materials or to restart the quest after a 24-hour delay.
Objectives
Objective 1
Speak with Esilia near the oven in the crafting area.
You should speak with Esilia Diggerly at the oven in Michel Delving to learn more about cooking and set yourself on a path to good eating.

Objective 2
Open the
crate
given to you by Esilia to collect spring barley, egg, and water
Esilia Diggerly provided you with a crate full of ingredients that you can use to execute the hard biscuit recipe. Open the crate to get the ingredients.

Ingredients for Cooks are normally purchased from vendors or traded from players with the farming profession. You can also find ingredients on the Auction Hall.

Objective 3
Using the ingredients you received, craft a
cup of spring barley
Esilia Diggerly provided you with the ingredients necessary to create a hard biscuits. First however, you must prepare one of the most important ingredients: a cup of spring barley.

Objective 4
Using the ingredients you obtained, cook a
hard biscuits
The cup of spring barley is complete, and you are now ready to make the hard biscuits, as instructed by Esilia Diggerly.

Objective 5
Bring the
hard biscuits
to Esilia
The recipes are complete. Do not eat or sale the hard biscuits! It is time to show your handiwork to your mentor, Esilia Diggerly.
Notes