Database
Introduction to Prospecting (Man)
Introduction to Prospecting (Man)
Locations with maps:
Bree-land
Click here for more and bigger maps with filtering options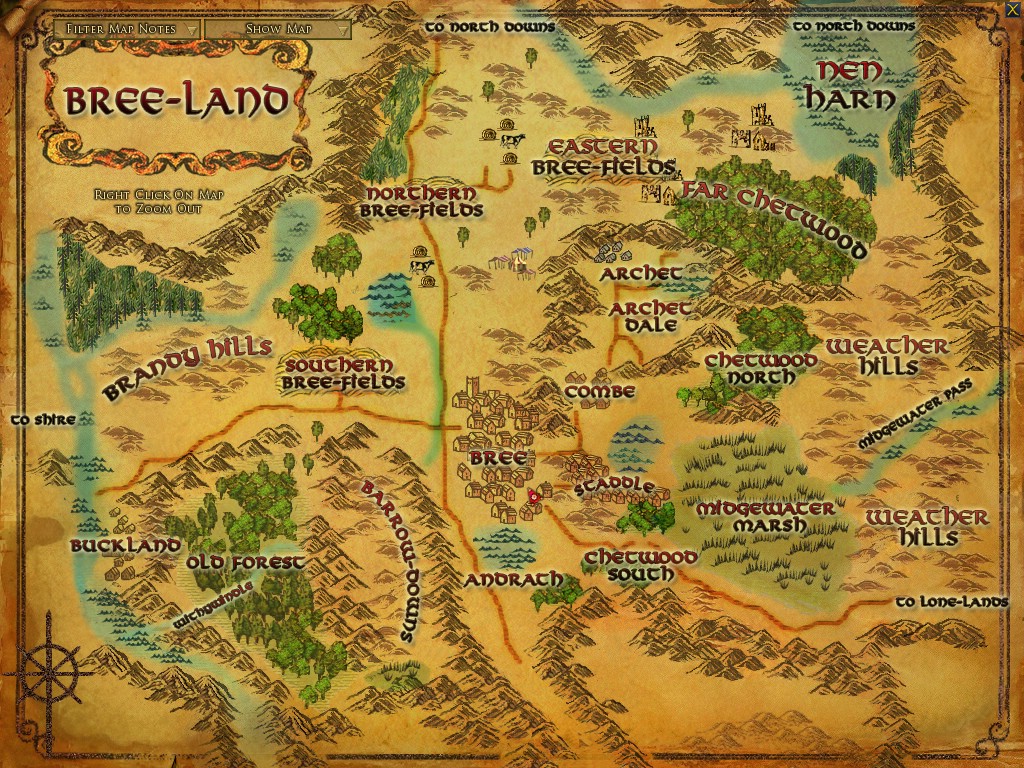 | | |
| --- | --- |
| | Jill Brushwood |
| | Todd Brushwood |
| | Combe |
| | Forge |
Bestowal
'It looks as though you have strayed a little ways from home, Man, and you want to learn about prospecting?

'Seems, then , that you have come to the right place.

'You want to speak with Todd the supplier here. He will be able to set you upon the path of prospecting.'
Background
Prospectors mine ore-nodes to discover the raw materials hidden within. They are also adept at working the ore into ingots. Ore-nodes not only provide ore, but will often contain gems or other objects that are used by other professions. This collection profession is much-needed in Middle-earth.

Be careful! You will need to complete the correct recipes and deliver the correct items outlined in this quest.

You will need to execute the smelt copper and smelt tin recipes and deliver copper and tin ingots. Failing to do so will force you to obtain new raw materials or to restart the quest after a 24-hour delay.
Objectives
Objective 1
Speak with Todd in the crafting area
You should speak with Todd Brushwood in the Combre Craft Hall to learn more about prospecting.

Objective 2
Open the

crate

given to you by Todd to collect two chunks of coppers and two chunks of tin ore
Ingredients for Prospectors are found in ore-nodes in the wild, sometimes in chests and purchased from suppliers. You can also find ingredients on the Auction Hall.

Todd provided you with a crate full of ingredients that you can use to execute the prospector recipes. Open the crate to get the ingredients.

Objective 3
Using the ingredients you received craft a

copper ingot
Using the ingredients you received craft a

tin ingot
Todd provided you with the ingredients necessary to create a copper ingot and a tin ingot.

Objective 4
Bring the

copper and tin ingots

to Todd
The recipes are complete. Do not sale the copper and tin ingots! It is time to show your handiwork to your mentor, Todd.
Notes