Database
Kergrim of Haudh Valandur
Kergrim of Haudh Valandur
Prerequisite:
Sanctity of the Sovereigns
Start Zone:
Evendim
Start Area:
Men Erain
Start Location:
Ranger-encampment in the Way of Kings
Start Mob:
Maladan
Items Rewarded:Reputation Increased:
900 The Wardens of Annuminas
Cash Granted:
20

65

Exp Granted:
3325
Quest Level:
38
Min Level:
33
Send a correction
Locations with maps:
Evendim
Click here for more and bigger maps with filtering options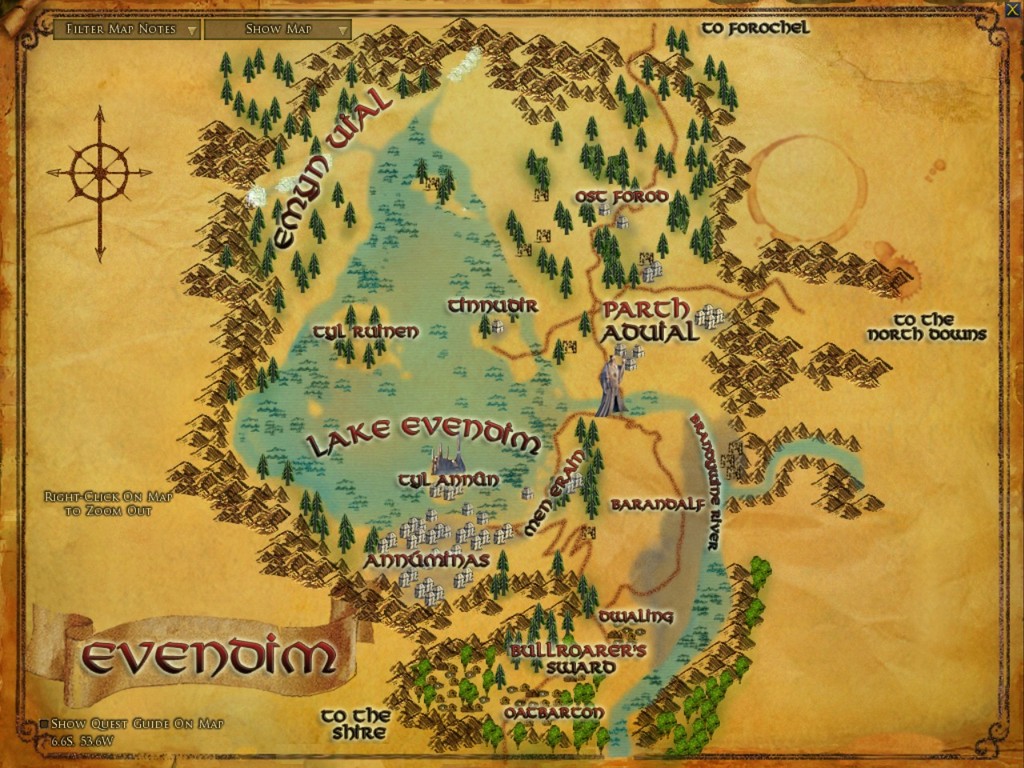 | | |
| --- | --- |
| | Bone-eater |
| | Kergrim Scavenger |
| | Maladan |
| | Vile Kergrim |
| | Haudh Valandur |
| | Men Erain |
Bestowal
'When we came here, we thought the only trouble we would have in these tombs would be a few robbers and then making sure the walls did not come down upon us.

'No-one foresaw the kergrim, whatever they are. All I know is they are vicious carrion feeders that will sooner kill you than look at you.

'A group of them have taken to living within Haudh Valandur. That is a problem I need you to rectify.'
Background
Haudh Valandur has become home to a group of kergrim, foul creatures of unknown origin.
Objectives
Objective 1

Defeat kergrim in Haudh Valandur (0/4)

Haudh Valandur is within the Way of Kings, west of the Ranger-camp.

Maladan asked you to go to Haudh Valandur and defeat the kergrim found within.

Objective 2

Talk to Maladan in the Way of Kings
Maladan is at the Ranger-camp in the Way of Kings.

Maladan will be pelased to hear that you survived the kergrim of Haudh Valandur.