Database
Foulness from the Deep
Foulness from the Deep
Prerequisite:
The Way of Kings
Start Zone:
Evendim
Start Area:
Men Erain
Start Location:
Ranger-encampment in the Way of Kings
Start Mob:
Rodlam
Items Needed:Items Rewarded:Reputation Increased:
900 The Wardens of Annuminas
Cash Granted:
20

65

Exp Granted:
3325
Quest Level:
38
Min Level:
33
Send a correction
Locations with maps:
Evendim
Click here for more and bigger maps with filtering options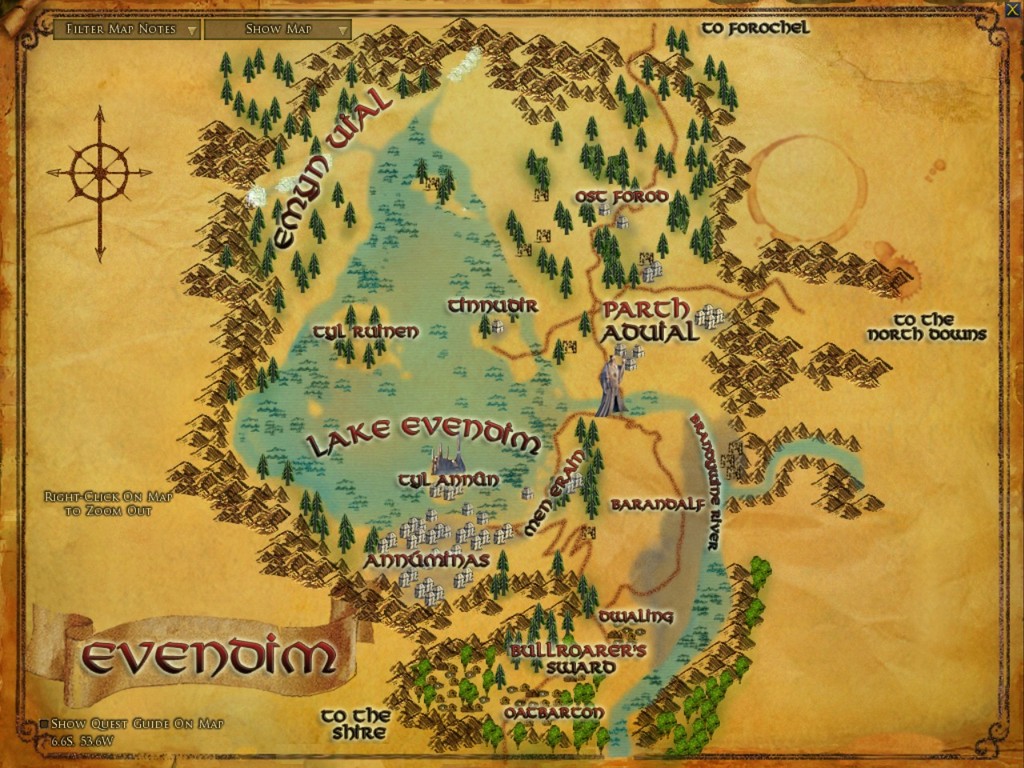 | | |
| --- | --- |
| | Kergrim Scavenger |
| | Rodlam |
| | Vile Kergrim |
| | Haudh Valandur |
| | Men Erain |
Bestowal
'The depths, both of the lake and the tombs, contain many things we do not yet understand. These creatures now roaming the Way of Kings are one such example of that.

'We call them kergrim, but are not sure what they are, other than that they feed upon the remains of the dead. I do now know if they are lizard, warped men, or something else, something more ancient and foul. What I do know, is they are very territorial and hostile, and they stand between us and the tombs.

'They must be cleared out if we are to advance further. Head into the Way of Kings and defeat several of them so we can advance!'
Background
Kergrim, creatures from the depths of the waters and tombs, have begun to spread into the Way of Kings.
Objectives
Objective 1
Defeat kergrim in the Way of Kings (0/8)


Objective 2
Talk to Rodlam in the Way of Kings
Rodlam is at the Ranger camp in the Way of Kings.

Rodlam will be pleased to hear a number of Kergrim have been defeated.