Database
Keys to the Crypts
Keys to the Crypts
Prerequisite:
The Way of Kings
Start Zone:
Evendim
Start Area:
Men Erain
Start Location:
Ranger-encampment in the Way of Kings
Start Mob:
Maladan
Items Needed:Items Rewarded:Reputation Increased:
900 The Wardens of Annuminas
Cash Granted:
20

65

Exp Granted:
3325
Quest Level:
38
Min Level:
33
Send a correction
Locations with maps:
Evendim
Click here for more and bigger maps with filtering options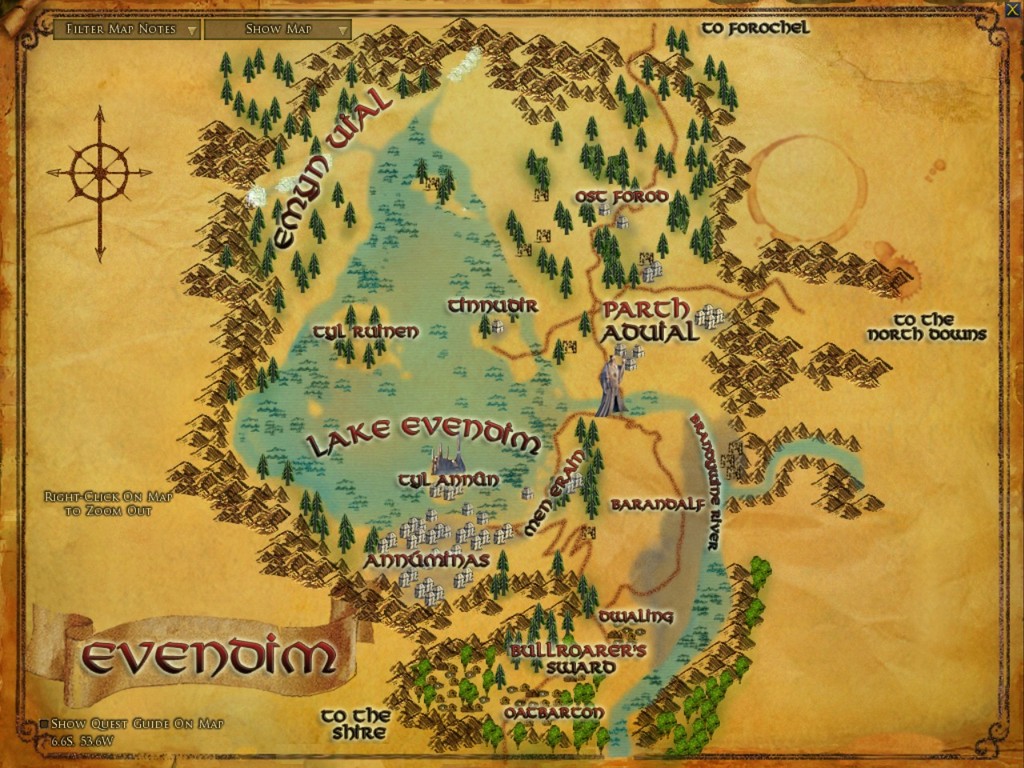 | | |
| --- | --- |
| | Angmarim Commander |
| | Bone-eater |
| | Buzzing Lake-flies |
| | Deadly Tomb-robber |
| | Glimmering Limrafn |
| | Hardened Tomb-robber |
| | Kergrim Scavenger |
| | Maladan |
| | Master Tomb-robber |
| | Tomb-crawler |
| | Vile Kergrim |
| | Men Erain |
Bestowal
'In short time, we are going to want to begin exploring the tombs in this area...seeing the shape they are in, who is within them, driving out those who now occupy them, and recovering precious relics.

'We cannot do that if we cannot get inside them, though. I sent a request to Tinnudir, but none of the keys to these crypts were found within the keep there. Our copies have been lost to history.

'I have seen many of the denizens of the Way of Kings entering and leaving the tombs, however, and believe some must have keys they are using. Go out and collect a handful of them and let us see where we can explore.'
Background
The denizens of the Way of Kings have ancient keys that may open some of the crypts and tombs within.
Objectives
Objective 1

Collect keys within the Way of Kings (0/4)



Objective 2

Bring the keys to Maladan
Maladan is at the Ranger-camp in the Way of Kings.

Maladan will want to examine the keys you collected.