Database
Wish Upon a Star
Wish Upon a Star
Prerequisite:
Orchalwe's Mission
Start Zone:
Annuminas
Start Area:
Annuminas
Start Location:
Clorhir
Start Mob:
Orchalwe (Ally of Your Name)
Items Needed:Items Rewarded:Reputation Increased:
900 The Wardens of Annuminas
Cash Granted:
42

Exp Granted:
5541
Quest Level:
39
Min Level:
35
Send a correction
Locations with maps:
Annuminas
Click here for more and bigger maps with filtering options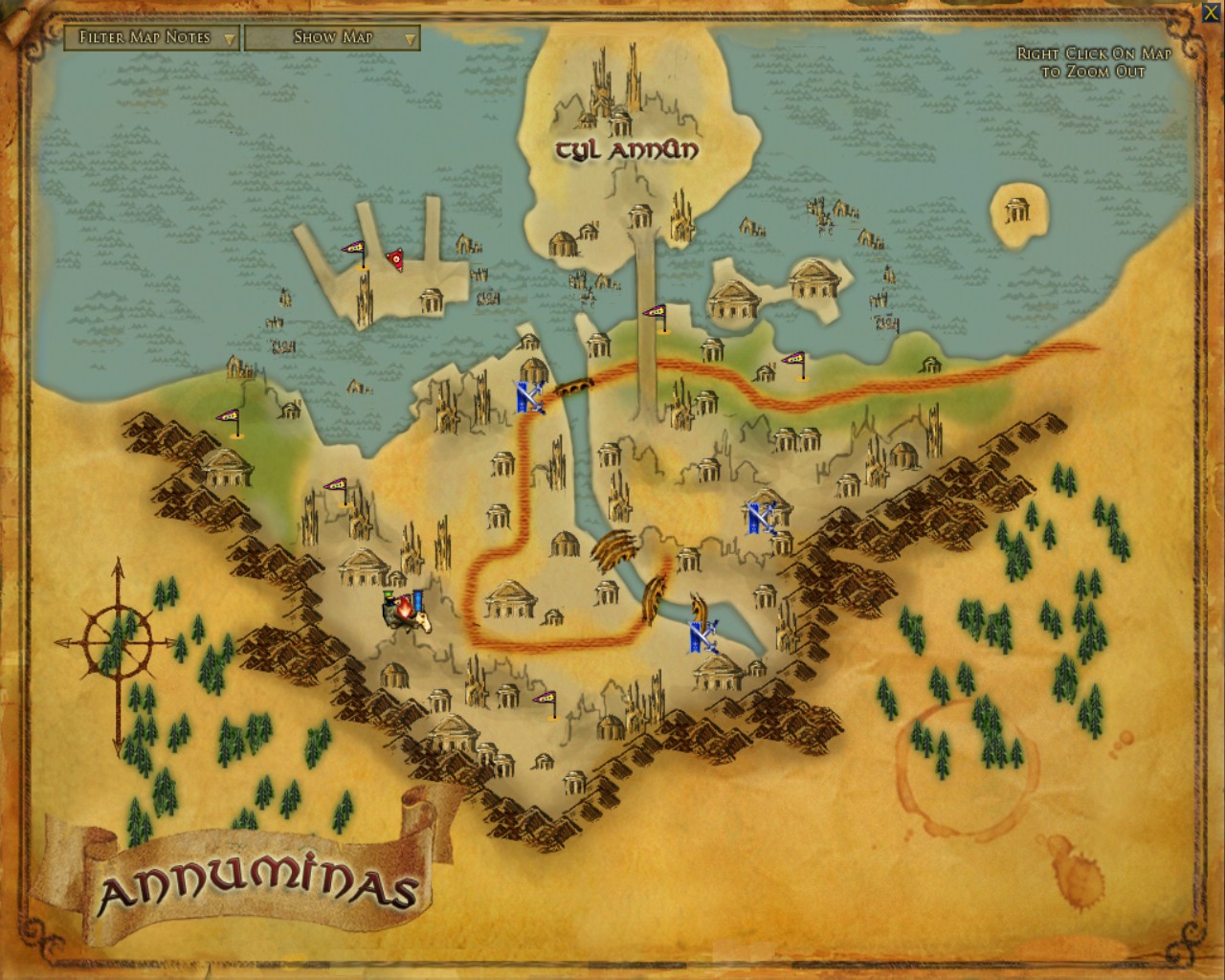 Bestowal
'In the days of old, women and children would come here on clear nights. The stars reflect off the waters below and look as if you could reach out and grab them. The mothers would give their children coins to make a wish and throw to the waters, sending their hopes and dreams out amongst the stars.

'The river was supposed to carry the coins down to the Lake, where the legend said the Blue Lady would gather them up. Those wishes she found worthy would be fulfilled.

'I can see several coins that are still in these waters, never having made it, wishes that never had a chance to be fulfilled. Gather those coins up for me and I shall see they make it to the lake.'
Background
When the stars of the night sky reflected off the waters here, the Rangers would throw coins in and make wishes.
Objectives
Objective 1
Collect coins (0/6)
The coins beneath the waters are wishes that never got a chance to be fulfilled.

Objective 2
Bring the coins to Orchalwe
Orchalwe will want to take the coins you collected.
Notes