Open Channels
Prerequisite:
Orchalwe's Mission
Start Zone:
Annuminas
Start Area:
Annuminas
Start Mob:
Orchalwe (Ally of Your Name)
Reputation Increased:
900 The Wardens of Annuminas
Cash Granted:
42

Exp Granted:
5541
Quest Level:
39
Min Level:
35
Send a correction
Locations with maps:
Annuminas
Click here for more and bigger maps with filtering options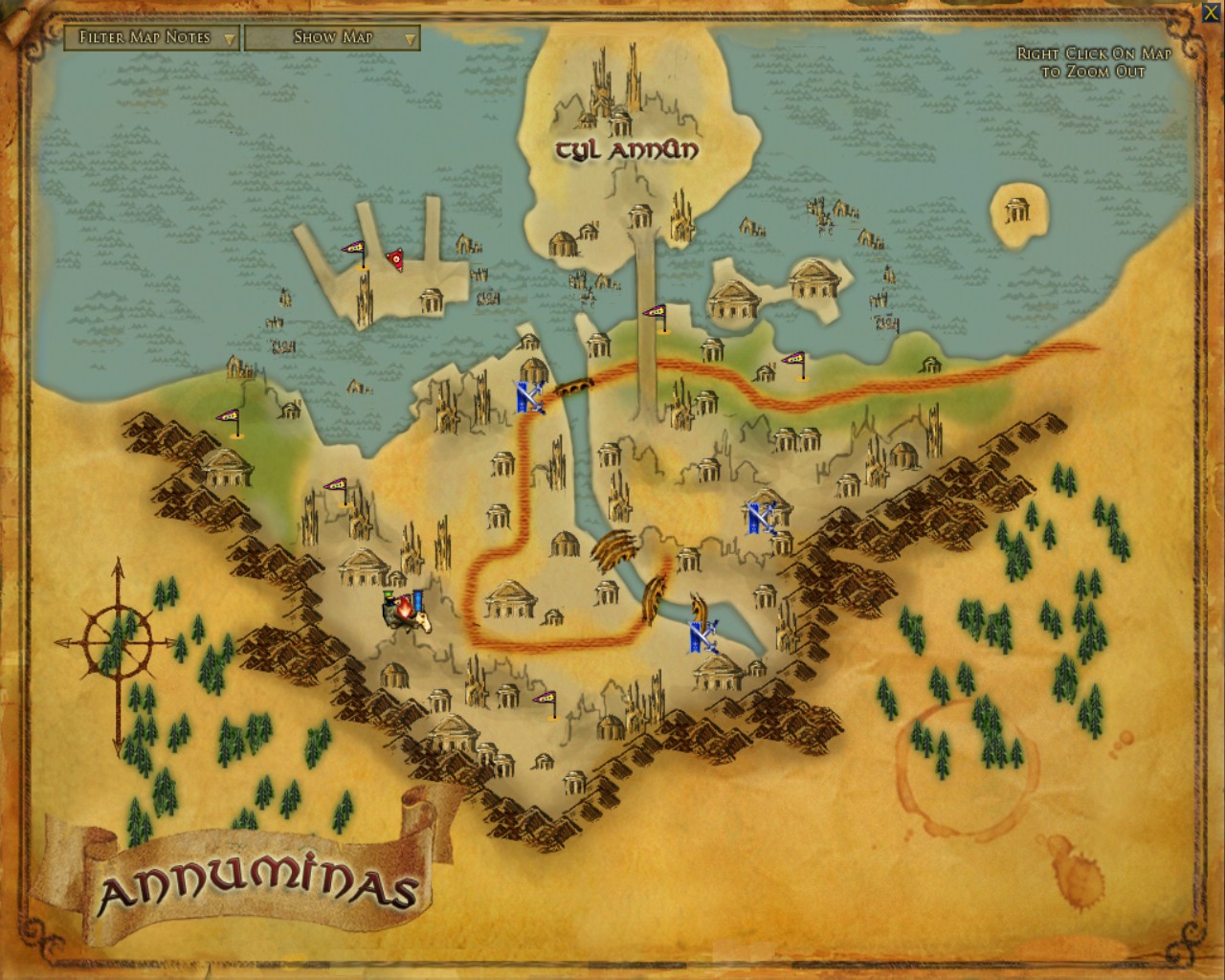 Bestowal
'See those archers on the ruins? We have tried to get several boats through in the past few days and they have cut down all of them. Even small ones under the cover of night.

'We are in desperate need of resupply and reinforcement. Defeat some of those archers to open up a route our boats can take through them.'
Background
Any support the rangers would hope to get to Annuminas by boat would be cut down by the archers throughout the bay.
Objectives
Objective 1

Defeat Angmarim Lookouts (0/4)
Angmarim Lookouts can be found within the ruins of Annuminas.

Orchalwe is desperate to defeat the Angmarim in Annuminas.

Objective 2
Talk to Orchalwe
Orchalwe will be pleased to hear the lookouts have been removed.
Notes