Database
Intro: Where Skorgrim Fell
Intro: Where Skorgrim Fell
Prerequisite:
Intro: Honing Your Skills (Elladan)
Series Name:
Ered Luin Introduction
Leads To:
Intro: Where Skorgrim Sleeps
Start Zone:
Thorin's Gate (pre-instance)
Start Area:
Thorin's Gate
Start Mob:
Elladan (Thorin's Gate)
Flags:
Epic, Solo
Items Rewarded:Cash Granted:
90

Exp Granted:
82
Quest Level:
3
Send a correction
Locations with maps:
Thorin's Gate (pre-instance)
Click here for more and bigger maps with filtering options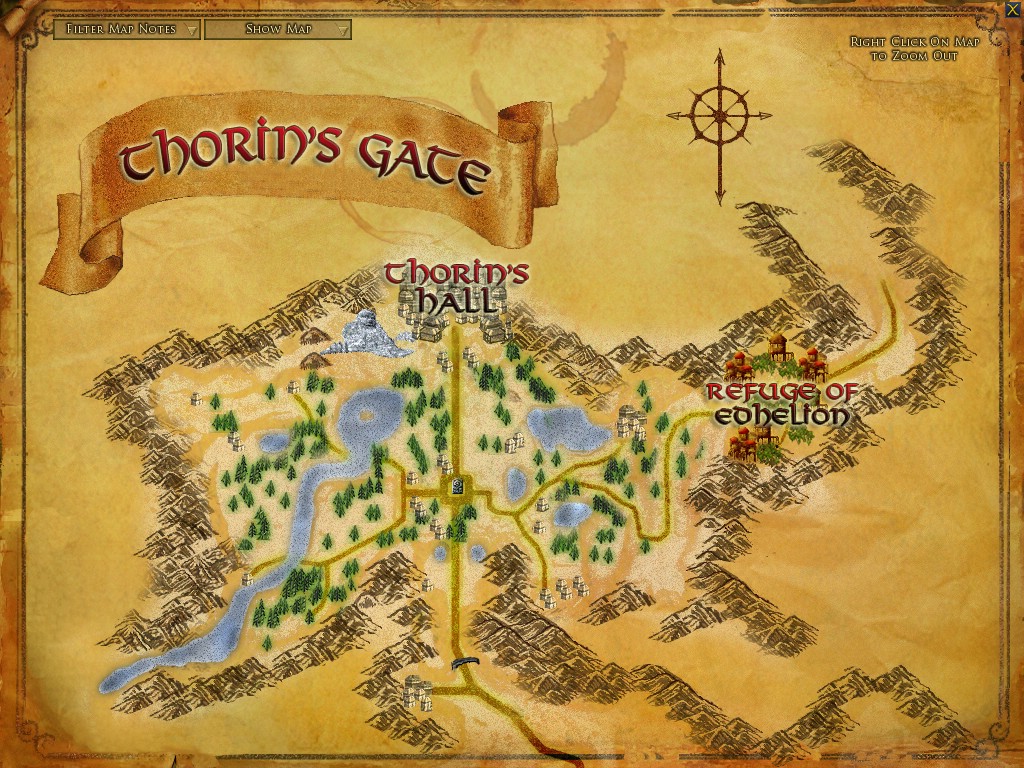 | | |
| --- | --- |
| | Dorniel |
| | Dorongur Whitethorn |
| | Elladan (Thorin's Gate) |
| | Naithriel |
Bestowal
'I will give Dorollas' theory a chance, since we are here. Merethen is not unconvinced either. We should investigate the ruins of Edhelion, the place where Skorgrim fell, to ensure that he is still dead.

'The Elves watched him die,so if Skorgrim's grave is undisturbed, then the mystery will be even greater.'
Background
If Skorgrim is indeed the source of Elrond's disturbing premonition, the site of his final deeds should be examined.
Objectives
Objective 1
Talk to Dorniel about her memories of Edhelion
The ruins of Edhelion are north-east along the road from where Elladan stands.

You should enter the ruins of Edhelion and seek the place where Skorgrim fell.

Dorniel was gravely hurt when Edhelion was attacked, and many others died

Objective 2
Talk to Naithriel about her memories of Edhelion
The ruins of Edhelion are north-east along the road from where Elladan stands.

You should enter the ruins of Edhelion and seek the place where Skorgrim fell.

Naithriel recalls that the dwarf-lord Skorgrim sought immortailty, but died instead

Objective 3
Talk to Dorongur about his memory of Skorgrim's death
The ruins of Edhelion are north-east along the road from where Elladan stands.

You should enter the ruins of Edhelion and seek the place where Skorgrim fell.

A strange red flower grows where Skorgrim and Talagan met their doom together