Database
Talons at the Talan
Talons at the Talan
Locations with maps:
Lothlorien
Click here for more and bigger maps with filtering options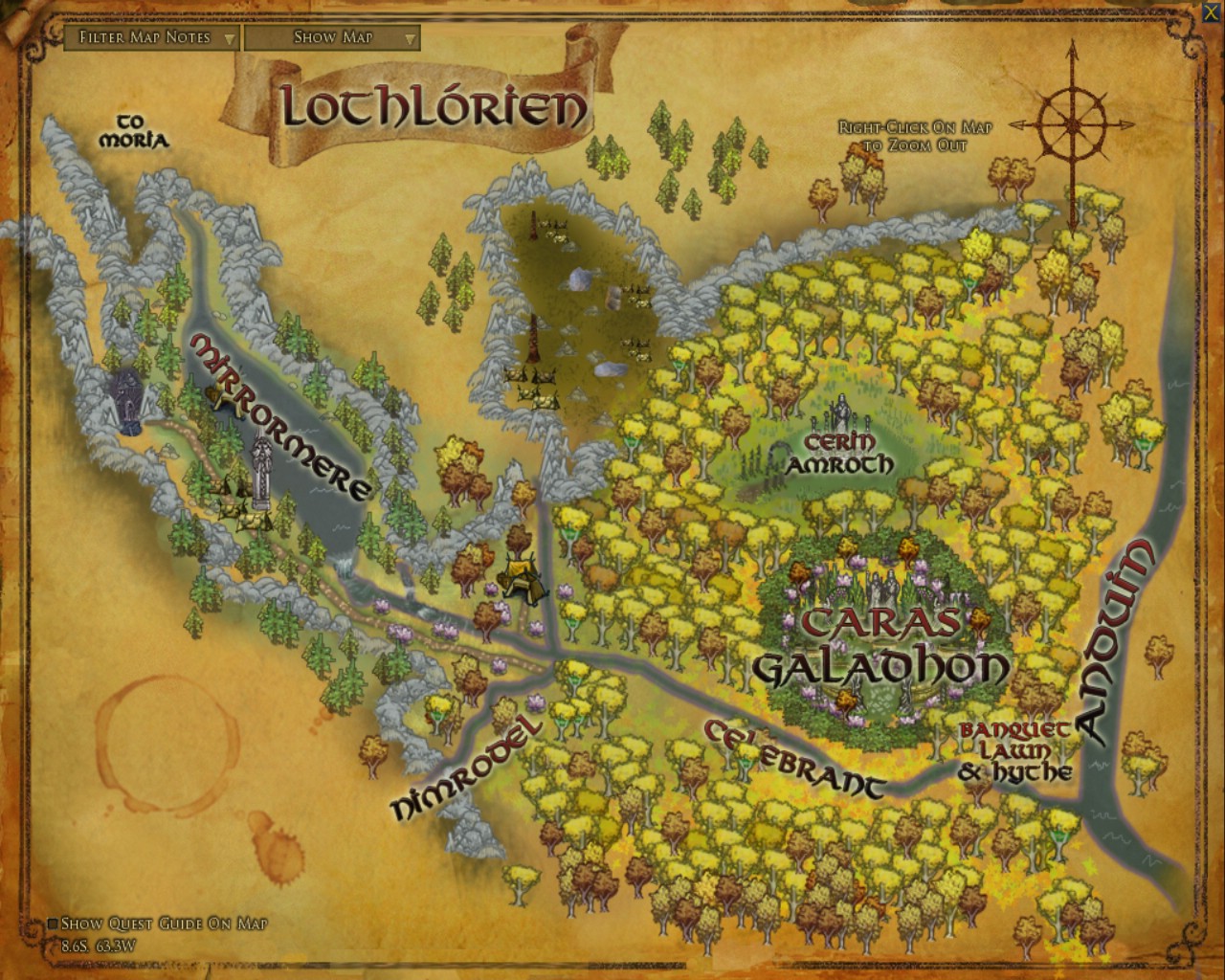 Bestowal
'Alas, it has been long since I laid eyes upon the Great Eagles of the Misty Mountains, whose ancestors served the Elder King in ages past.

Lo, what is that? Do you see that black cloud approaching? Ai-oi! It is a flock of crebain from the west descending upon us.

'Please lend me your aid in driving them off!'
Background
Cúvroval wants you to help her defend flet against an incursion of angry crows.
Objectives
Cúvroval is at Talan Revail.

A flock of crebain is descending upon Talan Revail from the West. Cúvroval has asked you to help defend the talan and drive the crows off!
Cúvroval is at Talan Revail.

You should speak with Cúvroval regarding the craban-attack on Talan Revail.
Notes
3 waves of 3-4 crebain will attack.