Database
A Thousand Campfires
A Thousand Campfires
Series Name:
Fooling Mazog's Orcs
Leads To:
Panic in the Ranks
Start Zone:
The Flaming Deeps
Start Area:
Anazarmekhem
Start Mob:
Gapi
Reputation Increased:
500 Iron Garrison Guards
Cash Granted:
26

95

Exp Granted:
6295
Item Exp Granted:
5929
Quest Level:
56
Send a correction
Locations with maps:
Zelem-melek
|
The Flaming Deeps
Click here for more and bigger maps with filtering options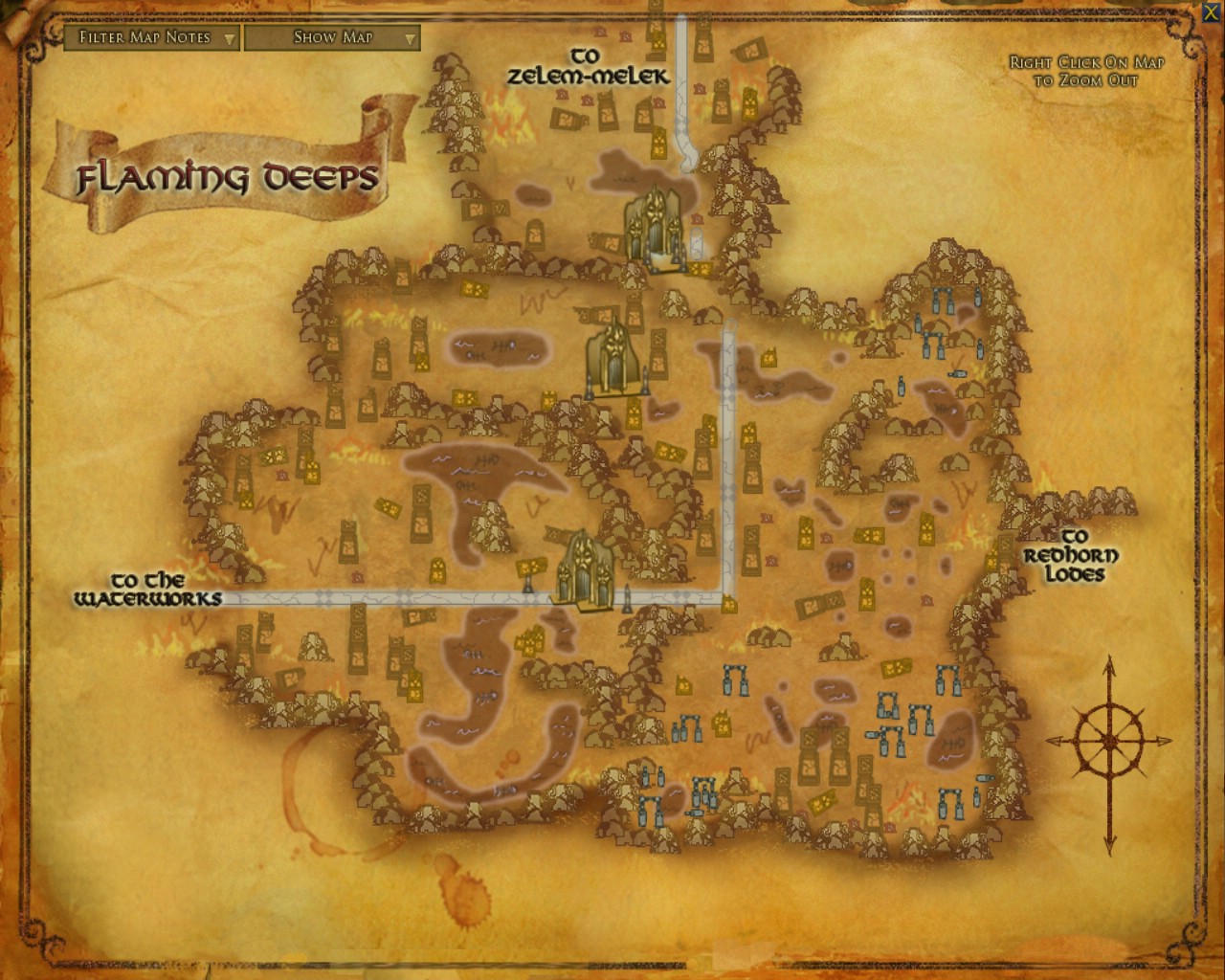 Bestowal
'Go north, into Mazog's territory, up the stairs and to Budkhul-tharâk. You will find the bonfires ready to be lit. Set them ablaze, and then our final blow will come.'
Background
The dwarves are attempting to frighten Mazog into believing the Ghâsh-hai are preparing an assault against Khazad-dûm.
Objectives
Light bonfires (0/12)
Talk to Gapi in Anazârmekhem
Gapi is at Anazârmekhem, south of Budkhul-tharâk.

Gapi will be pleased to hear the bonfires have all been lit.
Notes
To get to the area of the bonfires from Anazârmekhem go to the Orc-watch, then west.