Saeradan's Call
Leads To:
My Brethren's Call
Start Zone:
Bree-land
Flags:
Solo
Reputation Increased:
300 Men of Bree
Cash Granted:
1

28

Quest Level:
18
Send a correction
Locations with maps:
Bree-land
Click here for more and bigger maps with filtering options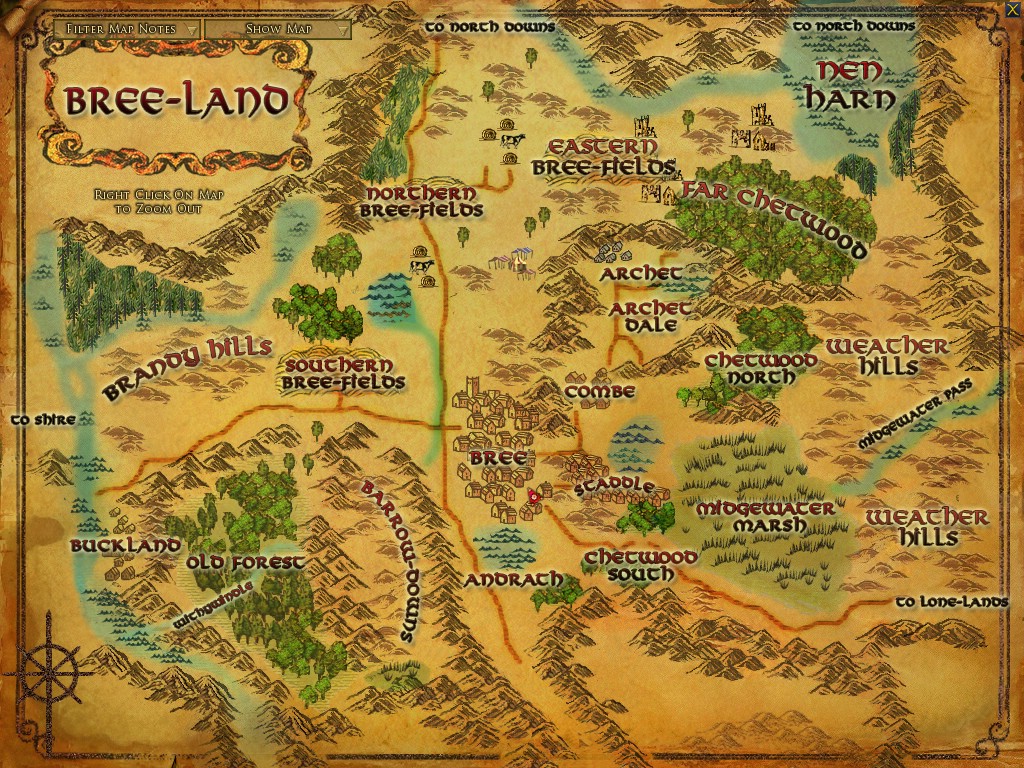 Bestowal
Bludwyng,

I write to you on behalf of my captain, Strider. I am tasked with watching the events here in Bree-land and have learned that you have done much to assist the folk here. Your recent efforts in Bree-land came to my notice when I learned you aided a hobbit with a problem with Brigands.

Your efforts against the brigands is admirable, and though you may have thought they were at an end, I regrettably must inform you that they are not yet finished. Bill Ferny, a citizen of Bree, in his own self-interest, endangers the lives of all the citizens of this land with his actions.
If you are willing, make the journey north along the Greenway to my cabin. You will find it east of Thornley's farm between Bree and the borders of the North Downs.

Saeradan
Background
You received a letter from a Ranger named Saeradan requesting your presence at his lodge along the Greenway, north of Bree.
Objectives
Talk with Saeradan
Saeradan's cabin is found north along the Greenway between Bree and the North Downs. You will find his cabin in a small copse of trees abutting a steep hill east of Thornley's Farm.

You should go at once to Saeradan and learn what aid you may be to him.