Disorder
Start Zone:
Enedwaith
Start Area:
Lhe Lhechu
Start Location:
The Jailor's Quarters
Started By Item:Items Needed:Items Rewarded:Reputation Increased:
700 The Grey Company
Cash Granted:
28

35

Exp Granted:
5566
Item Exp Granted:
9277
Quest Level:
65
Min Level:
60
Send a correction
Locations with maps:
Enedwaith
Click here for more and bigger maps with filtering options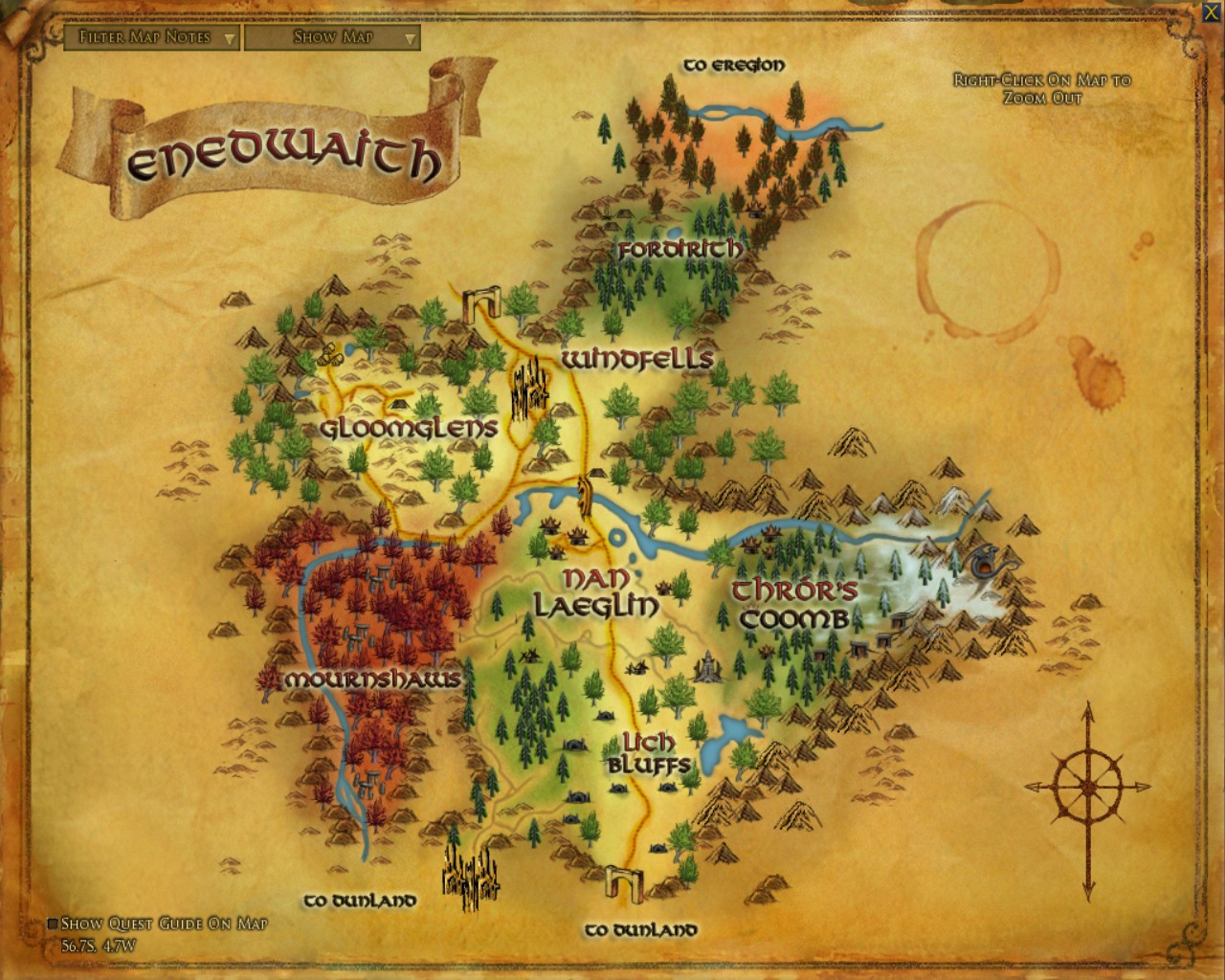 | | |
| --- | --- |
| | Dagoras (Echad Dagoras) |
| | Deserter Archer |
| | Deserter Captain |
| | Deserter Scout |
| | Deserter Shieldbearer |
| | Echad Dagoras |
| | Lhe Lhechu |
Bestowal
The papers you have found speak of the purpose behind Dunland's intrusion into the North, but they are partial and damaged by careless handling.

If you can find more parts of this document upon former officers among the Dunlending deserters, you may be able to piece together Saruman's intentions for the region.
Background
You found a set of orders in the quarters of a deserter in Endwaith that partially detailed Isengard's plans for the region. Such information would doubtless be of interest to the Grey Rangers, and you believe you may be able to find the rest of these papers among the officers in Lhe Lhechu.
Objectives
Objective 1

Collect deserter's orders (0/5)
Dunlending officers can be found in Lhe Lhechu, south-west of Echad Dagoras.

You should collect papers from the Dunlending officers in Fordirith and learn more of the reason for their presence on the borders of the old North Kingdom.

Objective 2
Bring the Dunlending orders to Dagoras
Dagoras is at Echad Dagoras, north-east of Lhe Lhechu.

You should return the orders you have found to Dagoras.