Database
A Greater Mystery
A Greater Mystery
Leads To:
Danger in the Hills
Start Zone:
Enedwaith
Start Area:
Gloomglens
Started By Object:Flags:
Solo
Items Rewarded:Reputation Increased:
500 The Grey Company
Cash Granted:
28

35

Item Exp Granted:
5602
Quest Level:
65
Min Level:
61
Send a correction
Locations with maps:
Enedwaith
Click here for more and bigger maps with filtering options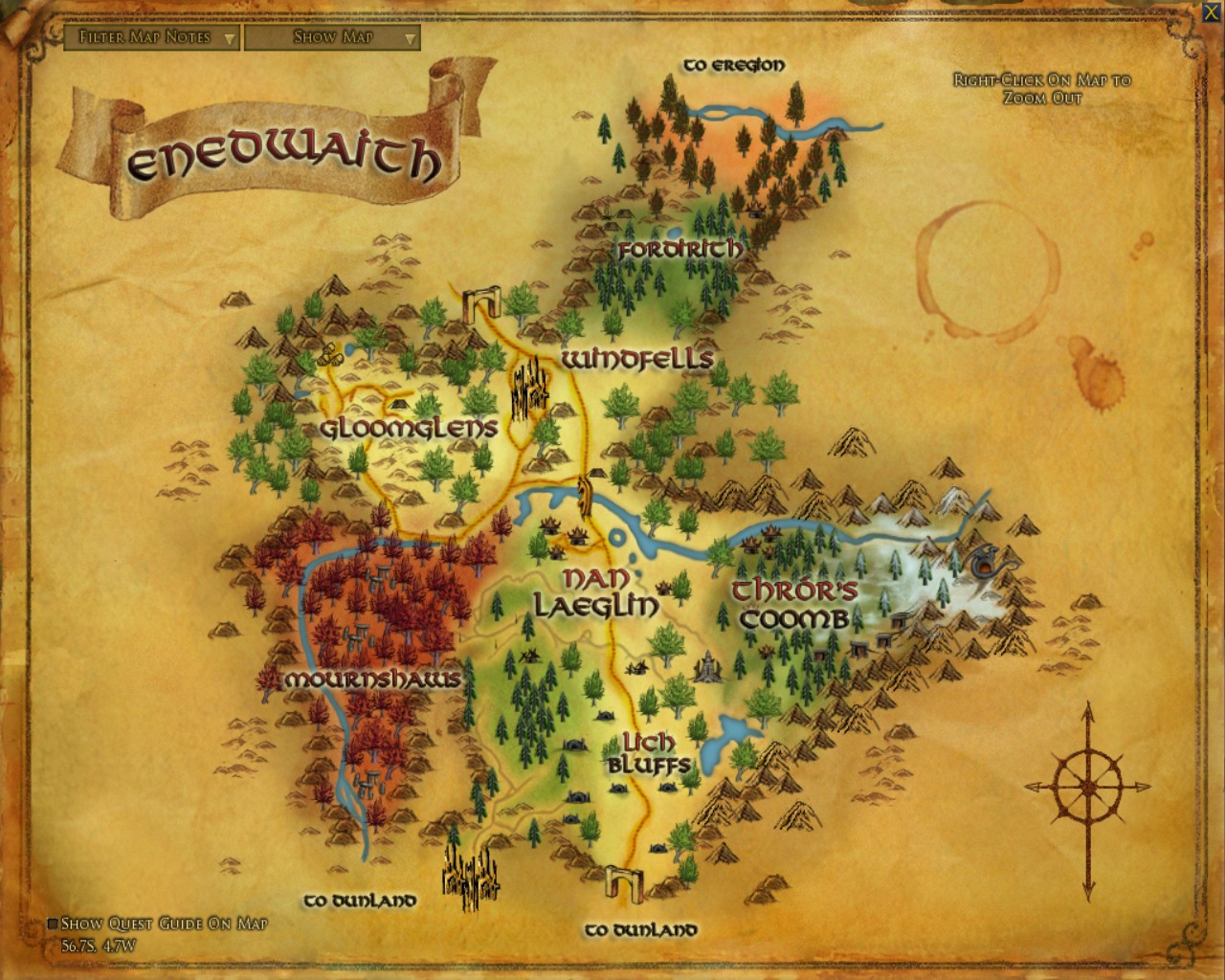 | | |
| --- | --- |
| | Himeinior (Echad Idhrenfair) |
| | Echad Idhrenfair |
| | Gloomglens |
Bestowal
This boulder seems strangely out of place here. It appears to have been thrown down and broken...and judging from the skeleton beneath it, it was not an accident.

You should bring this discovery to the attention of the Rangers of the Grey Company.
Background
You found a crushed boulder amid the bluffs of the Gloomglens. It looks to have been thrown to the ground and broken.
Objectives
Objective 1

Talk to a Ranger at Echad Idhrenfair
There are Rangers at Echad Idhrenfair in the Gloomglens.

You should bring news of the crushed boulder and skeleton to the Rangers of the Grey Company, for it may portend a greater foe than you have previously encountered.